---
The Deputy in charge of the country's culture made news again when he kicked up a big row with a café owner in Galle area recently.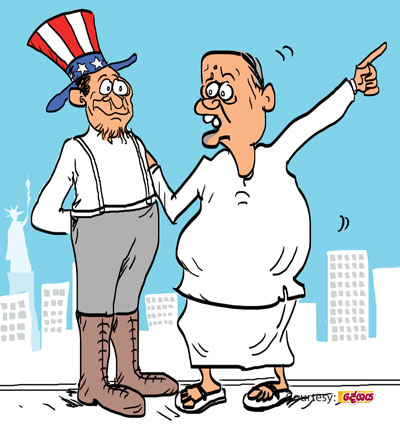 The Deputy even summoned the Police in the area to see for themselves the poor sanitary condition of the place. On hearing that the Deputy was raising a ruckus at the popular café, people in the area rushed to the scene to find the Deputy in an ugly mood and about to go berserk. People who gathered at the scene took the side of the café owner and decided to meet force with force.

Tensions were running high when a few individuals who wanted to avert an imminent clash phoned up a powerful purohita in the area and apprised him of the fast developing situation.

The purohita was livid that the belligerent Deputy had taken the liberty to inspect shops and boutiques in his constituency. He immediately rang him up and warned him of dire consequences in store for if he did not quietly leave the place.

The warning had an immediate subduing effect on the Deputy who told the purohita over the phone: "Ok, Sir. The matter is settled. We are now leaving."

The Deputy is said to have fled the scene post-haste.