---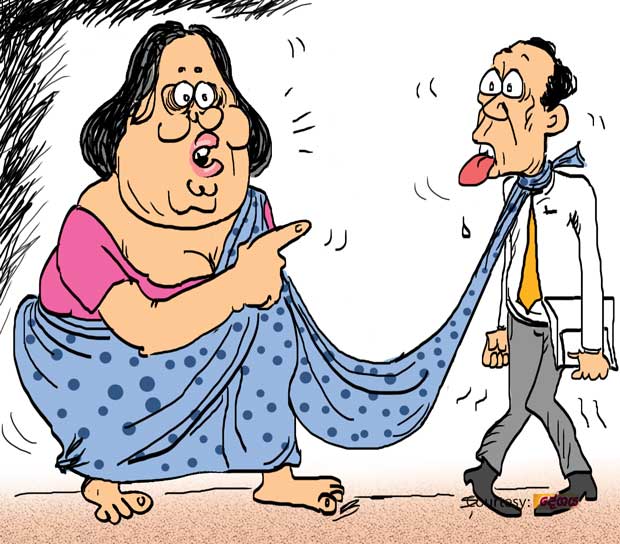 A onetime powerful lady who was keeping a low profile for some time is back in the scene and is taking a hand in the state affairs in a big way, they say.

Appointments to the country's foreign missions abroad, those in the capitals in Europe in particular are said to be the lady's main area of concern.

Yahapalanaya authorities recently selected a person for appointment as our envoy in an European country – a post that has remained vacant for a long time. This country, incidentally, is like a second home of the powerful lady.

On hearing about this selection, the lady had flown into a rage and pulled up the political authority on foreign affairs for making the selection without consulting her. The poor man had explained that he had had no hand in making the selection and it was something that had come from above. However, the lady admonished him not to make postings to any of the key capitals in Europe without her knowledge.

Following the row kicked up by the lady, the foreign affairs authorities had decided to put on hold further action on filling this long standing vacant post in the key capital in Europe.