---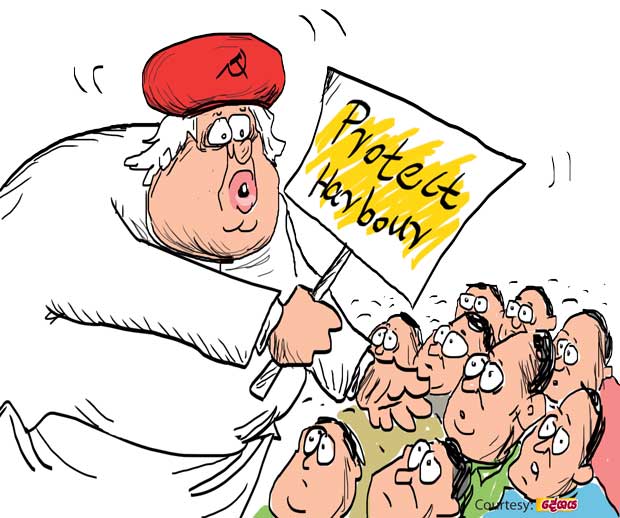 A purohita handling a key portfolio had a ceremony held in his office to mark the resumption of duties for the new year 2017.

This purohita who once excelled in a popular game had been at loggerheads with the highest authorities in yahapalanaya over plans to hand over a port coming under his purview to a foreign investor under a Public-Private-Partnership agreement.

Addressing the members of his staff, the purohita had said: "… I tried my level best to save this place from being handed over to foreigners. But all my efforts have gone down the drain. If you look forward to securing a job for a child of yours at this place in the future, take some decisive action – some course of action like the strike they launched in the recent past to chase me out -- to prevent this port from going into foreign hands. This is all I have got to tell you…"

The purohita's exhortation left the entire staff stunned with amazement, they say.