---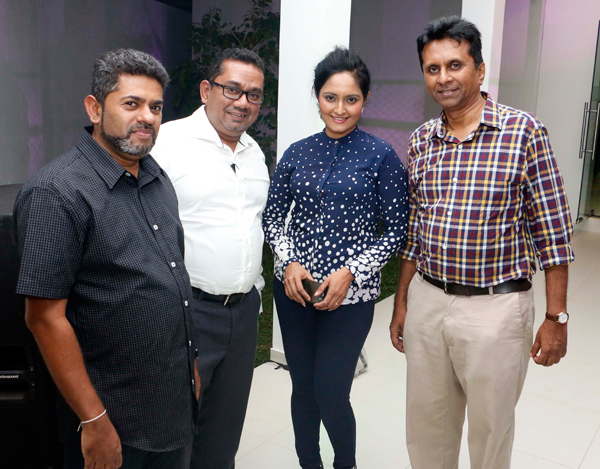 Saminda, Chinthaka, Sandamali, Kavinda
Perera Mawatha in Rajagiriya was arrayed in bright green lights and one could see Fairway Holdings flags fluttering in the breeze. Last Tuesday night Fairway Holdings became the first property developer in Sri Lanka to open a stand-alone sports complex for its home owners.
The Fairway Sports Complex stands behind the Fairway Sky Gardens apartment building, making it easily accessible to the residents of the surrounding apartment buildings developed by Fairway Holdings. None other than JayanthiKuru-Utumpala and Johann Peiris, the famous "Everest Duo", declared the complex open. ImalFonseka, the new Group CEO of Fairway Holdings, was also present at the event along with the company's Deputy Chairman, Kavinda Dias-Abeyesinghe.
The Fairway Sports Complex has been creatively constructed to reflect Fairway Holding's notions on healthy living and environmental preservation. A number of the available facilities are situated in the outdoors, thus allowing members to enjoy wave upon wave of soothing fresh air as they exercise. The complex features a number of fully equipped facilities including courts for basketball, tennis, badminton and squash as well as an outdoor gym, a rooftop lounge and a clubhouse. The complex not only promotes health but it also serves to encourage a sense of community among the residents. For while the courts and the gym are available for exercise, the rooftop lounge and the clubhouse can be used for socializing and relaxation. Given its location and setting one witnesses a harmony between the complex and its surrounding environment.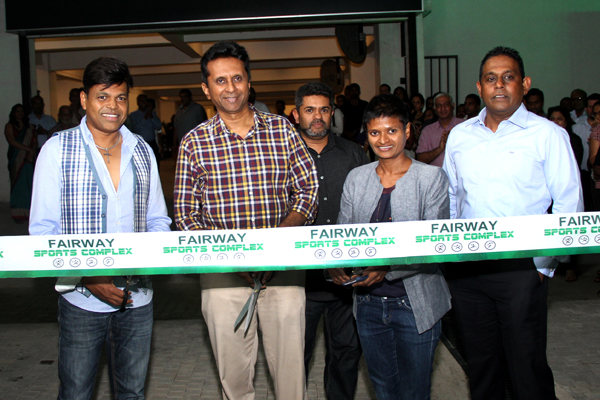 Ribbon cutting by Johann, Kavinda, Saminda,Jayanthi,Imal
"Fairway is not just about providing living space, but about offering the customer the opportunity of sustainable living. The objective of this sports complex is to add an extra element of value to the home owner's investment", stated Imal Fonseka, the Group CEO of Fairway Holdings at the opening ceremony.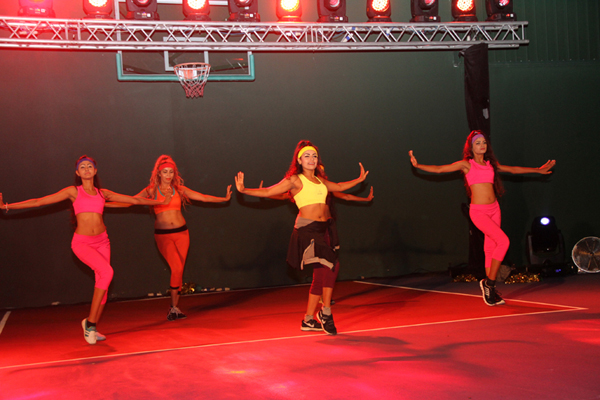 Zumba Dance at the basket ball court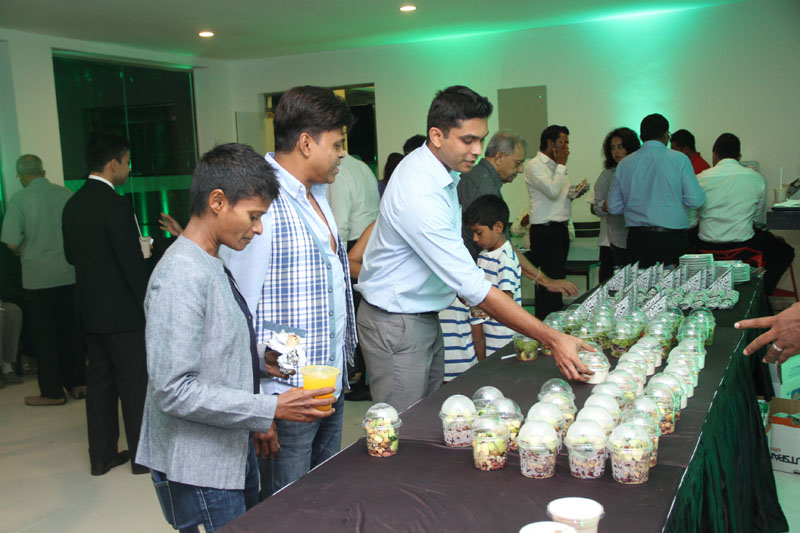 Healthy food served in the club house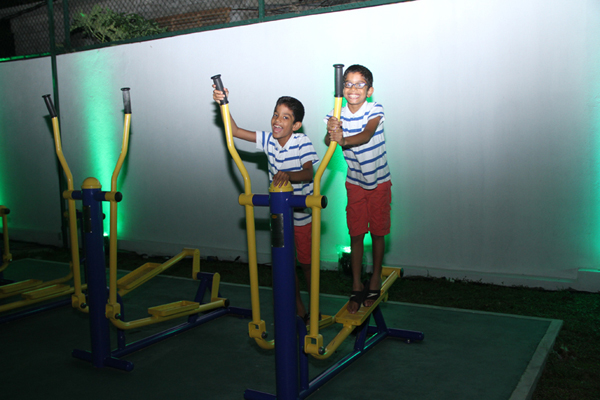 Out door Gym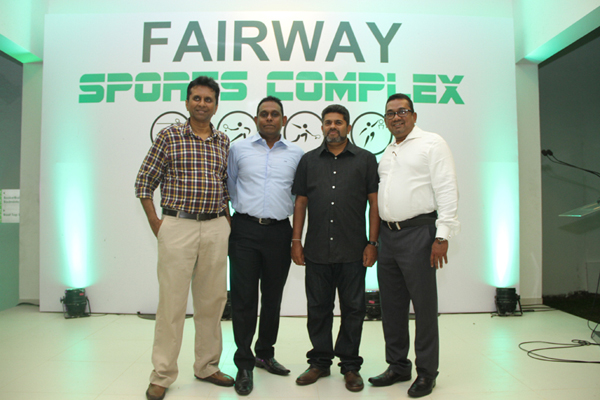 Kavinda, Imal, Saminda,Chinthaka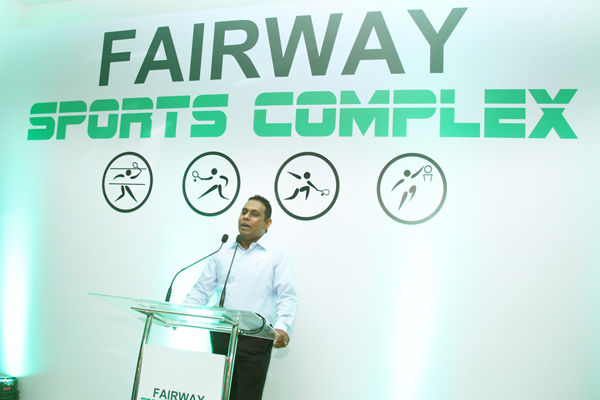 Group CEO Imal Fonseka addressing the gathering