---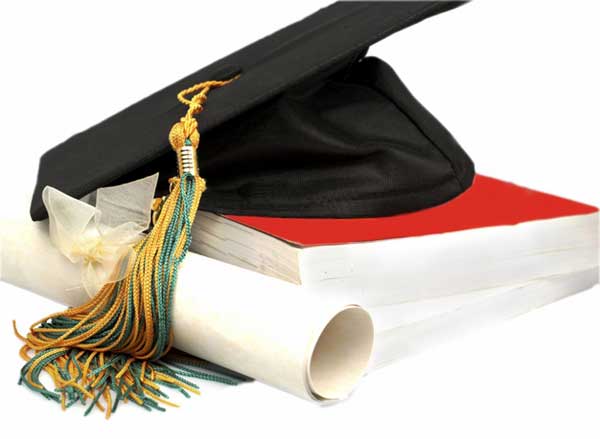 Public spend on Education needs to be viewed as an investment guaranteeing tangible returns, by means of improved productivity, competitiveness which would enable optimal utilization of economic resources to generate better incomes and surpluses. It is one way of tackling widening social disparities and inequalities through the provision of equal opportunities in merit based system.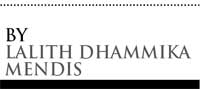 Public spending on education as a percentage of GDP in Sri Lanka has been on a steady decline over the last four decades. Educational spending recorded at 3.98% of GDP in 1967 declined to a very low level of 1.7% by 2012, despite the fact that the population in Sri Lanka increased more or less by 100%, by 2012.

The conclusion of the 03 decade long armed conflict was a dream come true for people who suffered colossal losses. It gave them hopes of reaping the enormous benefits of the so-called peace dividend which was expected to prepare groundwork for a new beginning to accomplish socio-economic prosperity. Most of the socio- economic ills experienced during the period prior to 2009 were attributed to the armed conflict whilst negating any prospects of economic advancement. With the terrorist conflict becoming a thing of the past, the country has once again started experiencing peace. The Economic Whiz Kids of the government who often relish stealing the limelight could be seen making proud pronouncements that the country was on the right path to becoming the miracle of Asia. In economic terms Sri Lanka at present is said to be aiming at becoming an "Upper Middle Income Nation".

Undoubtedly many challenges that may lie ahead will have to be overcome in order to bring this vision in to fruition and what is of relevance is to clearly identify what they are and evaluate them objectively to evolve proper strategies. Some of the cardinal challenges that any regime would have to face in a task of this nature encompass achieving "Smart & Inclusive Growth".

Inclusive growth strategy is an approach designed to ensure sharing of economic benefits by every segment of the society on an equitable basis. It takes a long term perspective and entails an approach whereby both micro-economic and macro-economic determinants are aligned to achieve shared economic growth. It is of fundamental importance to ensure that detrimental externalities such as corruption are tackled, to ensure shared growth is sustainable. In inclusive growth approach, pace and style of growth are interwoven, as the rapid pace of growth is unequivocally necessary to speedily curtail and eradicate poverty, whilst a broad-based pattern of growth spanning across all sectors of the economy encompassing productive manpower would ensure enduring shared growth in the long run. Re-aligning of public spending, design and execution of appropriate policies, provision of motivational incentives to spur productivity and boost export revenues, and ensuring appropriate allocation of resources across the state machinery based on prudent economic principles contrived to cater to the needs of a "Upper Middle Income Nation" are vital to bridge the gap between where we are today and where we aspire to be as an "Upper Middle Income Nation" in the target time horizon. In the economic thrust towards the desired goal, the private sector is expected to play a pivotal role.
Promoting development of knowledge and innovation are essential ingredients to achieve "Smart Inclusive Growth" which entails flagship initiatives to link education, enterprises, research and innovation. Modernising manpower/labour force and development of new skills and competencies form fundamental requirements of this process. Knowledge is a vital ingredient to succeed and is fast becoming the dominant source of economic progress. More than a country's land mass, natural resources or the availability of costly raw materials, or any other resource, qualitative aspects of human capital, in terms of education, training, culture, competitiveness, technical know-how and knowledge etc are becoming more relevant in determining the economic strength of a nation.

Fostering human capital has thus become an essential pre-requisite to achieve economic growth. In the modern world, knowledge commands economic value. Hence to accomplish social and economic development and improvement of competitiveness of a nation in terms of skills, knowledge and competencies which are in a continual flux of accelerated evolutionary growth, quality of human capital unquestionably, is of unparalleled importance. To achieve inclusive growth, the private sector is expected to play a dynamic role , ably assisted by the public sector, which is expected to handle required investments in upgrading infrastructure. In order to drive business enterprises to achieve above average performance and succeed on a sustainable basis, trained, skilled, techno-savvy and competent manpower with right attitudes are of paramount importance and cannot be over emphasised.

It appears that people in the body have not yet realised that the most important resource of a country is education. In order to be competitive people need higher qualifications and skills in a plethora of disciplines. Knowledge based economies have come to appreciate human knowledge as never before. Modern principles of globally accepted accounting principles are placing growing emphasis on the need to recognise the value of human resources as an important part of organisational assets.Human capital that generates economic value becomes a major contributor to a country's economic growth.

Public spending on Education no doubt is equivalent to a worthy investment on human capital development. Public spending on Education could unquestionably be treated as a vital investment with long term benefits, rather than a recurrent annual expenditure. It would serve as a catalyst to boost national income, at a pace faster than the corresponding need for resources to generate revenues, thereby creating "Economic Efficiency" through optimal use of scarce economic resources by exploiting economies of scale, by quality improvement of human skills.

It is essential that reforms are effected starting from Kindergarten days as pre-school education plays a pivotal role in socialisation of children from early stages of their lives and helps prevent early drop-outs, whilst promoting more equitable outcomes to reduce social disparities and increases overall skill levels in general. It also brings about added benefits through reduction in social costs, in terms of reduction in unemployment, poverty, crimes etc. Primary and secondary education should focus on facilitating easy access to basic education of quality for all enabling everyone to acquire basic skills and key competences in today's fast evolving knowledge economy marked by stiff competition to achieve success.

Methodologies should be established to ensure purpose driven differentiation whereby children could be categorized into groups based on skills & abilities when they reach Grade 11/12, whilst necessary measures are put in place to avoid inequality, especially with regard to disadvantaged. "The Knowledge Triangle" is the key driver of knowledge based society, which refers to the interactions among Education, Research and Innovation. "The Knowledge Triangle" is a key element that contributes towards the advancement of the knowledge-based economy and society. Therefore, it is paramount that Education is treated as a vital investment necessary to improve competitiveness of human capital to achieve outstanding performance.

Sri Lankans are baffled and mystified by the famous but highly dreaded "Z-Score" which easily sends tremors down the spines of thousands of innocent children burning midnight oil preparing for University entrance examination. "Z-Score" is a concept understood by few and has befuddled many in elite as well as ordinary circles. Bright students with Three A's or distinctions for all subjects fail to qualify to enter universities due to criteria embedded in the so-called Z-Score. Z-score thus is a novel restrictive mechanism designed to eliminate whoever failed to meet its rigid criteria from state funded higher education. This is mainly due to lack of capacity of the state funded university system to absorb all the students who are eligible to follow higher education. As a result many who do not get included in the annual intake despite scoring very good marks are forced to follow other avenues to pursue higher education to reach desired destinations. Widespread social inequality in Sri Lanka in this context witnesses many children from affluent backgrounds either taking wings to join foreign universities or joining a variety of other courses available locally offered by private universities and institutions affiliated to reputed higher educational institutions from overseas. Those who cannot afford costly higher education thus end up being underemployed or unemployed in utter despair.

Current annual budgetary allocation closer to 2% of the GDP on Education undoubtedly is hardly sufficient to provide equitable opportunities to all those who are eligible to obtain higher education in various disciplines. As a result, there is mass exodus of youthful talent and large scale loss of foreign exchange incurred by the country to educate qualified youth failing to gain university admission in Sri Lanka. In this situation recent past has witnessed setting up of some private universities to cater to the rising demand for higher education in a variety of disciplines. However many qualified and talented children still find it difficult to obtain degrees even from Private Higher Educational institutions, as their families cannot afford the costs involved.

One of the easiest and simplest solutions to this issue of national importance would be to commit more funds to Education by making higher allocations through annual budgets. There has been some agitation demanding the authorities to increase annual allocation on education to 6% of the GDP, considered as the globally recognized norm. Public spending on Education needs to be viewed as an investment guaranteeing tangible returns, by means of improved productivity, competitiveness which would enable optimal utilization of economic resources to generate better incomes and surpluses. It is one way of tackling widening social disparities and inequalities through the provision of equal opportunities in a merit based system.

Education, the key driver that would propel the country to achieve "Smart Inclusive Growth" has received step motherly treatment with a paltry allocation of 4.4% in comparison, which more or less is about one fifth of what is committed to defence and urban development.

No development is meaningful, unless there is commensurate development in the human capital of a nation. This is the way to avoid new found baffling mechanisms such as "Z-Score" making the lives of many talented youthful aspirants a living hell. There are many talented youth who remain deprived of opportunities due to failure of the successive governments to provide equitable opportunities based on merit. It is a crime when an important sector such as Education suffers due to want of funds when a colossal amount of money is extravagantly spent, wasted or siphoned off in the name of development.
Failure to commit public funds on a prudent basis prioritising important sectors such as Education is associated with colossal opportunity cost, which no one appears to care for. Lesser than required investment on education triggers a "Domino Effect", as less funds would mean less opportunities for acquisition of knowledge and skills, resulting in a lower than desired level of productivity of the labour force, heightening unemployment and under employment, growing social disparities, less prospects for inclusive growth, leading to below par macroeconomic performance to reach the desired destination of an "Upper Middle Income Nation".

People use their franchise to elect those who they think would redress burning issues. Democracy is said to be defined as the system of the government of people, for the people and by the people.

Democracy and good governance demand public funds to be expended in compliance with theprinciples of globally recognised financial discipline, where national interest considerations override everything else, with a view to serving the interests of the masses. Education, one of the key drivers of inclusive growth deserves more than what it receives today.