---
Amid cross-currents and disconnections, deception and damn lies, controversies contradictions and allegations of wide-spread corruption, the Rajapaksa regime appears to be determined to go ahead with its shocking increase in electricity rates.

When the rubber stamp parliament met on Tuesday, there was a thundering uproar over who and what was responsible for the huge losses in the Ceylon Electricity Board, and the speaker was forced to suspend sittings. As blackout verbal blows were exchanged, the new Power and Energy Minister PavithraWanniarachchi claimed she had not proposed the new electricity rates to the Cabinet, and it was the former minister who had done so. But the next day, former minister PataliChampikaRanawaka publicly accused the new ministers of telling black lies. Mr. Ranawaka said that on the contrary he had opposed the price hike and was still opposed to it.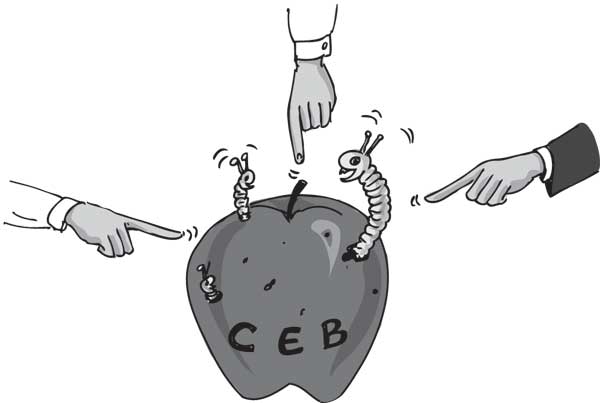 UNP Parliamentarian and economist Harsha de Silva reiterated his charge that 14 private power-generating companies set up by and under the CEB were largely responsible for the huge losses which innocent people were now being forced to pay for. He said some of these private companies were charging the CEB about Rs.25 to Rs.30 for a unit of electricity, and this was being passed on to the people. The UNP Economist said the private companies were being paid thousands of millions of rupees annually for the electricity they supplied, and that was the main reason why the CEB was in a huge black hole of debt. He asked why the CEB was maintaining a strange secrecy in refusing to disclose the names of the members of the Boards of Directors of those private companies amid speculation that they included some big-time businessmen who were making huge profits, and even some alleged racketeers.

JVP parliamentarian Sunil Handunnetti claimed that former Power and Energy Minister Ranawaka was removed from that powerful post a few months ago because he had opposed the proposed power hikes and wanted to disband the 14 private companies. Mr. Handunnetti and other socialist leaders like WickramabahuKarunaratne have claimed that the hidden generator behind the unprecedented hike in electricity rates is the International Monetary Fund which they said was insisting on the withdrawal of the electricity subsidy if the Rajapaksa regime wanted another massive loan to prevent Sri Lanka from plunging into a Cypress-like catastrophe.
Glossy pictures are being painted by Government leaders, Central Bank Governor AjithNiward Cabral and Treasury Secretary P.B. Jayasundera about high growth rates and per capital incomes. But most independent economists believe the rupee value is going down so much while debts upon debts are piling up, that the regime may soon find itself at an economic dead-end though on the other side we see new international harbours and airports super–highways and super-luxury motor racing vehicles like Lamborghinis and 1000cc motorbikes.

---
Add comment

Comments will be edited (grammar, spelling and slang) and authorized at the discretion of Daily Mirror online. The website also has the right not to publish selected comments.

---