---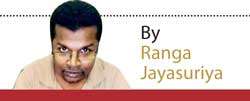 State Minister for Women and Children's Affairs, Vijayakala Maheswaran has called for the resurrection of the LTTE to give dignity and order to Tamils.

"All of you know how our people lived before 2009-05-19. When comparing with today's situation, it seems the LTTE should be revived. If our children and women are to come home safely, an LTTE administration is again necessary. What this government has done for the last three years is only returning the lands which were acquired. We thank the government for that. But beyond that the government has done nothing.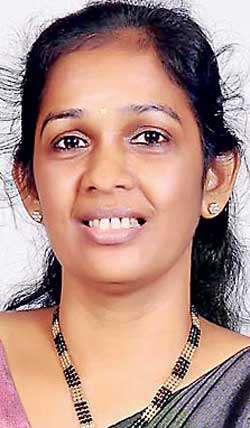 "A six-year-old girl was raped and killed. Our girls who are receiving no support from anyone have only one choice – to commit suicide. What are we to do? Is it for this that a President was appointed by us after so much toil? The situation is so bad that our children cannot go to school and return home safely," she has said in a speech delivered at the 8th Presidential Public Service programme titled 'Nila Mehewera for Northern Province' held on July 3 at the Veerasingham Hall in Jaffna. Several government ministers and Northern Chief Minister C.V. Vigneswaran were also in attendance.

She later resigned from her portfolio on the request of Prime Minister Ranil Wickremesinghe. The UNP has launched an inquiry into her remarks.

That was not a slip of the tongue, buoyed by the whistling of the audience. That was a time-tested strategy aimed at exploiting real and imaginary grievances of the community through a communal prism. History has proven that these misplaced tactics were, more than anything else, the prime catalyst of the creation of the LTTE. The current pitiful existence of Northern Tamils and their overall loss of privileged position they had prior to the building of the Tamil insurgency and later terrorism were also byproducts of these rhetoric. Like the other megalomaniac in the South, Rohana Wijeweera who preyed on the inflated economic grievances -- grievances aggravated by an education system which gave certificates but no employable skills, and a welfare system that gave a sense of entitlement but not financial sustainability -- of the southern youth to destroy this country, Tamil politicians from Chelvanayagam onwards have exploited primordial psychosis of the Tamil community to drive a wedge between the North and the South. None of those rambling were a slip of the tongue either. They were well calculated, rational, yet self-interested maneuvering of communal politics. All of which, both in the South and the North, ended in disaster and made both communities to start from scratch.
Mrs. Maheswaran's remarks have generated two contrasting reactions. The first, and most loudly stated, was repulsion in the South. The joint opposition and the acolytes of ex-President Mahinda Rajapaksa have upped the ante. That itself may be another populist maneuvering, and also one that is aimed at deflecting the attention from allegations that Mr. Rajapaksa's election campaign was financed by China Harbour Engineering Company. Still, that is a worthwhile intervention because, as history has proved when such communal instigation was allowed to go unchecked, in this country, you are more likely to end up with suicide terrorists than anything civilized sort of discourse on the conditions that could have provoked such assertions.
Once the erosion of the foundation of the State is underway, and cynical maneuverings to those ends are tolerated, it is nearly impossible to reverse the trend

Then there are other voices, which proliferate in English language websites and cocktail circus. They primarily try to contextualize Mrs. Maheswaran's remarks in the conditions of crime, poverty and hopelessness of Northern Tamils. Those are the same folks who cried blue murder when a high priest in Kandy preached Gota to become a Hitler or whenever Galagodaaththe Gnanasara Thera opens his mouth. So there is an innate prejudice in that quarter towards anything Sinhalese. And most of those folks resemble indecisiveness and idealistically triggered shortsightedness that were in part responsible for the less than ideal achievements in both the economic development and nation building of post-independent Sri Lanka. However, countries are not governed by idealism. That, if needed, is only possible when you achieve economic conditions of Canada or Sweden -- though even these countries would probably pay a heavy cost down the line for idealistic adventurism. Countries should be governed, and their futures be secured through the policies of dispassionate realism. To navigate the ethnic polarization, States have adopted their own means, which often have trade-offs: In Singapore, ethnic incitement could get you a lengthy prison sentence. Turkey promoted the Turkish identity, at times subjugating the minority Kurdish identity. Those means are not perfect, but they have prevented the proliferation of communalism to the extent that it destroys the fabric of the State.

Why Sri Lanka had a terrorism was not primarily Sri Lankan Tamils were worse off than other communities -- instead they were better off by most economic indicators well until 1980 -- but because, Sri Lankan democracy and other assorted freedoms allowed instigation of communalism. Why this happened mainly with Northern Tamils and not with Muslims or upcountry Tamils was because the overwhelming primordialism of the sort of Tamil exceptionalism in the Dravidian culture, and implanted here. Same applies to Sinhala Buddhist communalism promoted by Anagarika Dharmapala onwards. (Ataturk could have put all of them in jail, and let rot)
In Mahathir Mohamed's Malaysia of the '80s, where there was (and is) a significant Indian Tamil population, and often disadvantaged, passing the Vadukkudai resolution could have got you the death sentence. It was Sri Lanka, that sent the instigators to Parliament.

Once the erosion of the foundation of the State is underway, and cynical maneuverings to those ends are tolerated, it is nearly impossible to reverse the trend. That is why even some of the most draconian laws implemented subsequently to the discomfort of all people, and especially Tamils, failed to deliver the intended stability.
Sri Lanka brought an end to a vicious chapter on May 17, 2009, annihilating an egregious terrorist group. That was the right thing to do for the long-term interest of majority, if not all people of this country.

Now the government has a basic responsibility that the discourse that led to creation of terrorism is no allowed in the country. A red line should be clearly drawn, and followed through laws. Simultaneously, Tamil political, social and economic grievances should be addressed. But, one should be discerning enough to understand that some of those hyped-up grievances, such as crime, are not a problem unique to the North. There are, of course, unique economic grievances, due to the long-term consequence of the war, as well as those like Chief Minister Vigneswaran is busy passing 'genocide' resolutions and apparently has little time left to dedicate to economy. Even with the best of efforts, a portion of primordial grievances would remain unaddressed and that if unchecked would gradually give into communal instigation.

That is where Sri Lanka should draw the red line. It should not relive the folly that had been happening since the independence. This is after all not a matter of freedom of expression. It is a matter of national survival.

Follow @RangaJayasuriya on Twitter