---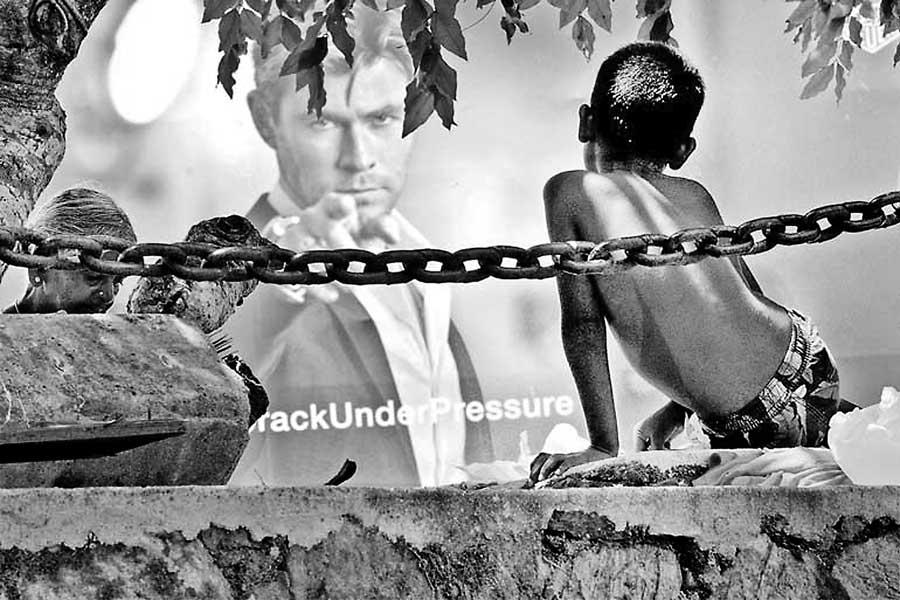 A poor child eating his food on the side of a street in Colombo
– Pic by Shehan Gunasekara
Human well-being is in crisis: whether we look at the way men are these days or how women fit into the current paradigm, how children survive, how the old are treated and the way the LGBTI community is perceived, the plight of the animals, the depleted forests, the scarred earth, the poisoned water, the polluted air, the contaminated oceans, in fact the entire globe is in

crisis.
The 19th Annual Sessions of the Basic Income Earth Network (BIEN) congress is being hosted by India Network for Basic Income (INBI) in August. Basic Income community from all over the world will meet to debate, discuss and deliberate to explore the role of Unconditional Basic Income (UBI) in addressing these global issues which have brought the planet to the point of imminent danger.
Remembering Albert Einstein's words: "No problem can be solved from the same level of consciousness that created it"— global basic income community is envisioning a paradigm shift that would enable the much wanted transformation for creating a new world. The theme for the 2019 sessions is 'Basic Income as Freedom and Development.'
WHAT IS BASIC INCOME?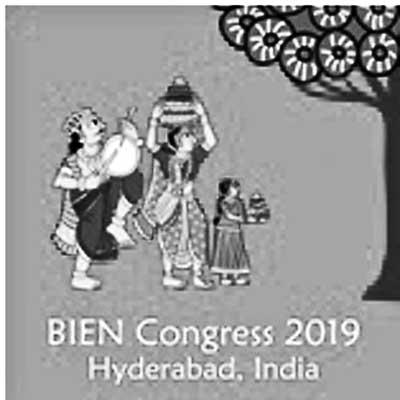 On practical terms, basic income is a periodic cash payment unconditionally delivered to all on an individual basis, without means-test or work requirement: but basic income is also referred to as the 'biggest idea of the 21st century,' as 'inevitable' in the future, 'a necessity' to deal with the current problems of the capital. It can 'fix capitalism' by changing it from 'capitalism of the few to capitalism of the many 'and 'civilise capitalism.' It can 'reconcile the people on the left and the right.' It is 'transformative,' 'liberating,' 'empowering' and enables 'individual choices.' Basic income is aesthetic, simple and a brilliant idea that encapsulates a future world ensuring human dignity. Life will assume its rightful status as being sacred. It will impact on our societal relationships between the genders as we know them today. A new culture of work will evolve and children, the disabled and the vulnerable communities will have protection and security. It will celebrate the planet, the forests and the animals. In short, it will point the way to a paradigm shift and open the door for higher dimensions of life.
OUTCOMES AND IMPACT OF BASIC INCOME
One may ask how a small act of providing a basic income to all, unconditionally, bring about such momentous changes in society, transform relationships and save the planet from the brink of disaster.
POVERTY ERADICATION
Poverty eradication is one of the significant outcomes of basic income. If we can eradicate poverty and all its associated ills, we have literally solved a large chunk of our problems in the globe today. Eradication of poverty is something that challenged humanity for time immemorial and we have not been successful in solving this issue till now. Measurable components of poverty eradication are higher standards of living, better nutritional status, protection of vulnerable communities from exploitation, better relationships between communities by removing anxiety and stress, health, improved hygiene and sanitation and more opportunities for education and leisure.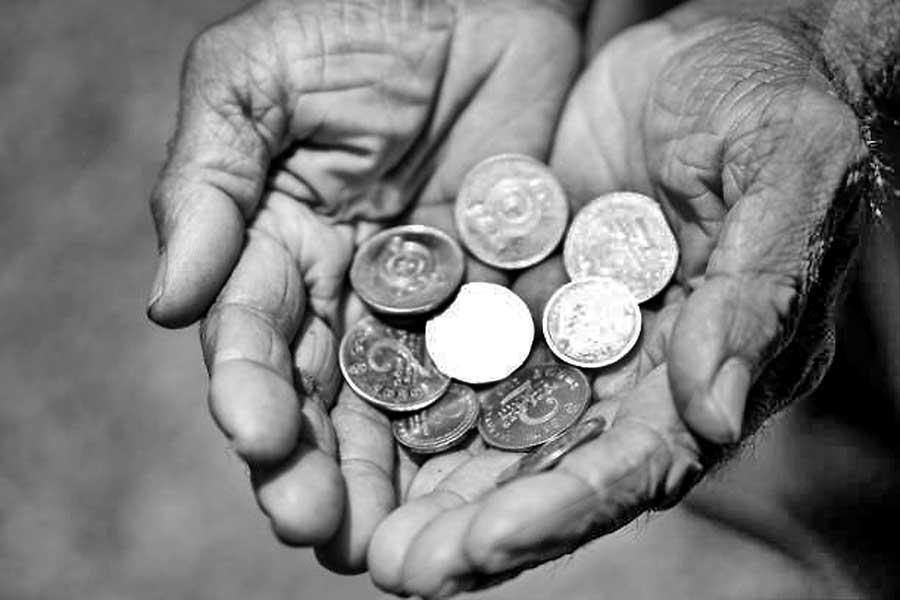 WORK, WAGES AND WELFARE
Another important impact of basic income is that it would revolutionise the way we perceive, understand and relate to concepts of work, wages and welfare: the 3 Ws. These concepts have been defined under a capitalist framework where work is done to earn a living, wages are paid for the work done and welfare is a safety net for people who fall by the wayside. Experts say this framework of capitalism that crystallised these definitions died in 2008. In that context, are these definitions valid today? May be not! But in order to redefine these concepts in the interests of humanity, we need to ask a simple question:
"What will you do if your basic income is taken care of?"
This question will set a train of thoughts giving you the freedom to choose soul-satisfying work and gives one freedom from welfare payments from the governments. Income becomes a right and not conditional to the work done. Non-marketable jobs and volunteer work such as artists' contribution to society, work done by caregivers and housewives will gain importance and value which the capitalist economy did not attribute. An artist's work was not considered a real job. Basic income will compensate for the valuable work done by housewives, which has hitherto gone unpaid and unrecognised. It will also recognise and reward the volume of voluntary work done by caregivers and others, which together with housework rank higher in volume than all paid work put together.
CONCLUSION
There is scope for dialogue on the effects of basic income on addressing tensions of racism, as peace dividend in post-war conditions, for improved retail health, for narrowing the gap between the rich and poor, for the circulation of capital, to ameliorate climate change and most of all to contain the impact of digital revolution and the advent of artificial intelligence. Thus, one small act of providing unconditional basic income transforms the way we deal with a multitude of social issues. In short, it is a "small step but a great leap."
A seminar will be held by Basic Income Sri Lanka on 'Efficacy of Basic Income' on August 30 at the Lighthouse Auditorium of Lakshman Kadirgamar Institute for International Relations, 24, Horton Place, Colombo 7. Contact [email protected] for invitations.