---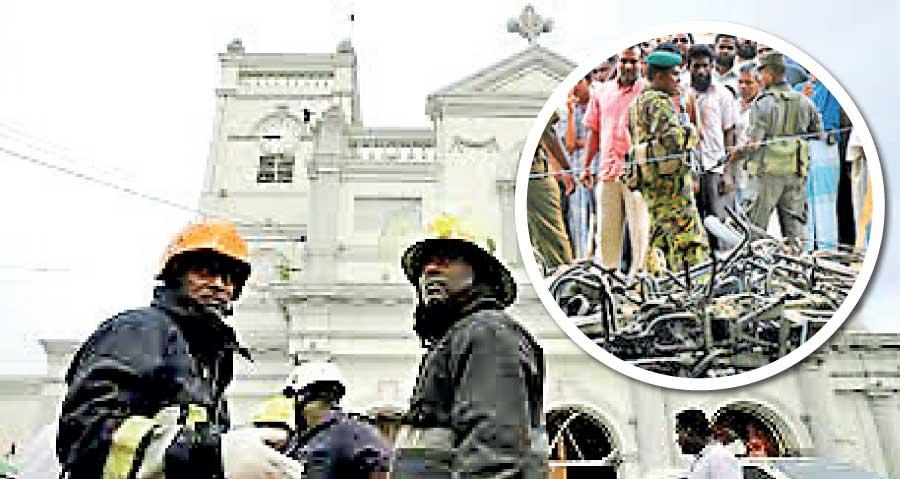 First point of attack was the traditional Muslim celebration of the dead. Second was Art, cinema, sports, drama, science and music
Thawheed is the foundation of Islam…it is what Islam is all about
There was no healthy intellectual discourse over these issues among the Muslim community
It is the responsibility of Muslim leaders to take action to weed out the bad apples
Thawheed, a household word in Sri Lanka and Christian communities around the world these days is not alien to Muslims. In fact, the concept of Thawheed is the foundation of Islam. In a way, it is what Islam is all about.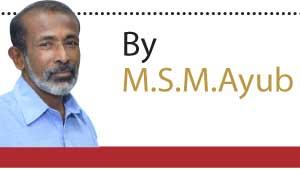 Thawheed is nothing but accepting the oneness of God or monotheism. It means believing in Allah alone as God. It means believing that Allah is One with no partner or associate in His Lordship, divinity or names and attributes. So, all Muslims in the world are Thawheed followers.
Islam is built on Thawheed. The foundation of Islamic rituals, laws, art and culture is Thawheed or they are within the parameters of it.

But the terrorist suicide bombers brutally killed nearly 300 innocent men, women and children in three churches and three hotels in Sri Lanka on Easter Sunday (April 21) purportedly in the name of Thawheed, the oneness of the God, despite an attribute of His being merciful.

The Holy Qur'an stresses Thawheed. Prophet Muhammad (PBUH) taught Thawheed. These terrorists and all other Muslims around the world accept it. Books on Thawheed can be found in the houses of these terrorists as well as those of all other Muslims. Then how can a non-Muslim identify a terrorist from among the Muslims?
That is the difficulty the law enforcement authorities might be facing these days. That is the issue that haunts the ordinary Muslims. That is the matter that also can be exploited by antisocial groups.

Some forty years ago, though Muslims followed the Thawheed Concept, we in Sri Lanka rarely heard the word. There were no organizations in Sri Lanka then in the name of the Oneness of God.
That was the time Muslims began to resort to school education in large numbers and in many areas Muslim children studied in Sinhala and Tamil schools, which were the only schools in their areas.
Some even studied Buddhism as there were no teachers in their schools to teach Islam. Muslims of that period did not follow Islam properly or strictly.

There was no strict dress code for Muslims, especially for women then. They followed Tamils but women covered their heads with the saree they wore or a shawl when going out.
In the seventies, with the progress in education young Muslim women shed the South Indian dress and chose the stylish dress, but continued to cover their heads while their male counterparts slowly turned to European dress.
"Islam is built on Thawheed. The foundation of Islamic rituals, laws, art and culture is Thawheed or they are within the parameters of it."

Following the oil boom in the Middle East in the same decade the labour market was opened for Sri Lankans, while various institutions and organizations in that region wanted to spend on education and social service among the Muslim communities in developing countries.
Thus, a number of Muslim organisations engaging in education and social services came into being in countries like Sri Lanka.

These organisations brought into the country not only foreign exchange but also Arabian attires and various political, religious and ideological conflicts as well, as each organization pursued the political and ideological line of its donor. Accordingly, some people in Sri Lanka were glad later when the US-led Western forces were killing Muslim people in Saddam Hussain's Iraq, while some others were happy when the same forces killed Colonel Muammar Gaddafi of Libya or economic sanctions were imposed on Iran.

They were not concerned about the cost of those military and economic invasions.
Organisations linked to the Saudi Arabian entities were the first to change the way of life of Sri Lankan Muslims by calling them to go to the fundamentals of Islam or Thawheed, shedding all forms of innovations in line with the policies of their donor agencies.

Thus, the annual festivals at mosques with tombs of saints such as the ones in Kechchimalai in Beruwala, Dawatagaha, in Colombo and Alupotha in Passara were condemned. Alms-givings in the name of dead relatives were looked down upon.

Talismans, vows to those other than the God, soothsaying, respect for the graves of saints, sorcery, magic spells, astrology, image drawing and image making of living creatures were despised.

The clash between two mosques in Beruwela some ten years ago was a result of a controversy over a festival in a mosque in the name of a saint.
Similar clashes occurred in Kattankudy and various other places as well.
Art, cinema, sports, drama, science and music also gradually came under attack.
The local culture and local history in which Muslims had somewhat been part and parcel for over a thousand years were viewed as something alien to Muslims.

Understandably, there was no healthy intellectual discourse over these issues among the Muslim community. Preaching of literal religion was the means to impose these views instead of convincing through research and dialogue.
Meanwhile, the alienation of Muslims through vilification by various racist groups also served as an impetus to this insularity in the making.

The PR electoral system and ethnicity-based schools furthered the divisions among communities. The high competition in the economic field resulted in a highly busy life which deprived the people of all communities of time to interact with each other.

Thus, Muslims were isolated from other communities and in turn, Muslim groups and organizations isolated themselves within their own community on ideological lines.

Intolerance has been the norm of the society that includes all communities when it comes to conflict resolution.
Hence, people tend to kill each other during elections without knowing why one supports a particular party. It is for the same reason people attempt to implicate their political opponents in the Easter Sunday bombings these days.
Some people attempt to demonize all Muslims, using the situation. They all want to eliminate opponents just for holding a different view.

It is with the same mindset that Muslim groups attempted to resolve the issues among them. First, they rejected their opponents within the community as hypocrites, and then described them as disbelievers (of Thawheed), the harshest rejection of a Muslim by another Muslim.
And finally, one group, though small, had developed links with the deadly ISIS and seemed to have thought that all others in the world except for them should be wiped out from the surface of the earth.

This reminds us of an open letter sent to LTTE leader Velupillai Prabakaran by TULF leader V. Ananda Sangaree during the height of the war warning that only the former would be left in the world if he wanted to kill all those who did not agree with him.

It is the responsibility of Muslim religious and political leaders to take prompt action to weed out the bad apples among them and cleanse the community of corrupt ideologies and finally integrate it with other communities. They should be genuine in this as there is a danger of the next bomb exploding at their doorstep. Yet, they cannot do it without the support of other communities as integration can be attained only through a two-way path.
Now they have killed Christians. Authorities then warned that they were planning to attack the mosques with tombs of saints.

This reminds us of German Lutheran Pastor Martin Niemoller's famous warning "Then they came for me—and there was no one left to speak for me."