---
With Sri Lanka still suffering from the after effects of the 30-year war against LTTE terrorists and the April 21 Easter Sunday bombings by terrorists linked to the Islamic State, Wednesday,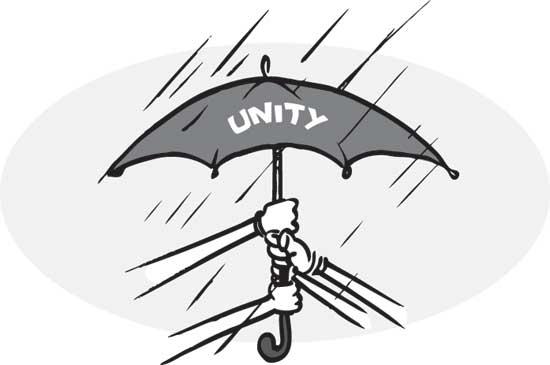 August 21 will be an important day -- the International Day of Remembrance of and Tribute to the Victims of Terrorism. For millions of Sri Lankans, the suffering is multi-faceted; tens of thousands of people were killed or injured. They and their families are suffering physically, economically and mentally with psychologists saying the post-trauma stress disorder has spread far and wide, inwardly affecting the way people react or respond to different situations.
In a statement, the UN says while more countries are affected by terrorism today, the number of victims has largely been concentrated in a small number of member states. Terrorism victims continue to struggle to have their voices heard, have their needs supported and their rights upheld. Victims often feel forgotten and neglected once the immediate aftermath of a terrorist attack fades. This can have profound consequences for them.

According to the UN, few members states have the resources or the capacity to fulfil the medium and long-term needs required for victims to fully recover, rehabilitate and reintegrate to society. Victims can only recover and cope with their trauma through long-term multi-dimensional support, including physical, psychological, social and financial. These are necessary to heal them so that they could live with dignity. The primary responsibility to support victims of terrorism and uphold their rights rests with member states. The UN says it plays an important role in supporting member states to implement Chapter I and IV of the UN global counter-terrorism strategy. This comes through standing in solidarity and providing support to victims, capacity-building assistance, establishing networks of and offering support to civil society organisations, particularly victims of terrorism associations. The UN says it also encourages member states to promote, protect and respect the rights of victims.

It has been working to provide resources, mobilise the international community and better address the needs of victims of terrorism. The last three outcome resolutions of the global counter-terrorism strategy review have all emphasised the important role of victims in countering terrorism, preventing violent extremism and recognising and upholding their human rights. The sixth review resolution, particularly notes that building resilience of victims and their families, through the provision of proper support and assistance immediately after an attack and in the longer-term, is a major step forward in recognising that victims who are resilient are less vulnerable to the impacts of terrorism and are able to cope, heal and recover more rapidly after an attack.

The draft resolution specifically recognises the resilience of victims as important for the social cohesion and as vital partners to prevent violent extremism conducive to terrorism.
The UN says that in 2019, the International Day of Remembrance of and Tribute to Victims of Terrorism will focus on the resilience of victims and their families -- how they have coped and what they have done to transform their experiences to aid healing, recovery and become stronger and more united against terrorism. To observe the international day, the United Nations Office of Counter-Terrorism (UNOCT) and the Group of Friends of Victims of Terrorism will launch a photographic exhibition on August 21 at the United Nations Headquarters in New York. The exhibition will feature victims' statements and stories demonstrating their individual journey and experience of resilience.

We hope Sri Lanka will also do something similar and get the resilient victims to help others and the country to look forward to an era where we could through modern technology work towards building a just and fair society. We also need to focus on the battle against global warming and climate change so that our development process will be sustainable and eco-friendly.