---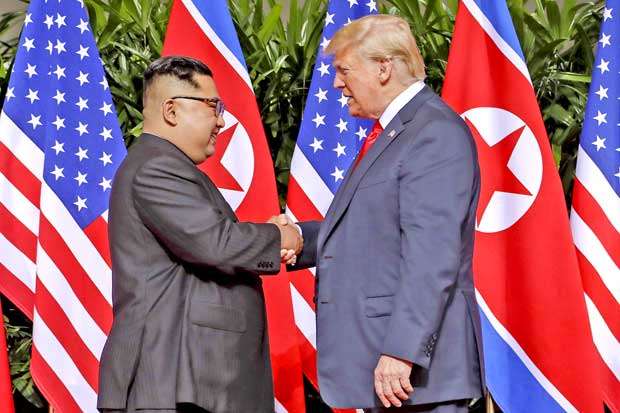 Trump – Kim summit became the story for the global media last week, the multitude of narratives were presented in both legacy and social media platforms from a plethora of agents representing traditional security scholars, media personalities to millions of interested global citizens. From a Sri Lankan perspective the geo strategic and security implications of the joint agreement stemming from the Singapore summit is an analysis in progress.
Singapore and Sri Lanka are eternally tied since Lee Kwan Yew made it a point to declare that he was inspired by Sri Lanka in making certain crucial decisions regarding the shape and architecture of the modern Singaporean state. Today parallels are few and Singapore's current global and regional position should be taken as inspiration for Sri Lanka to study, learn and possibly adapt certain forms to emulate.

Making of the Hub
Sri Lanka's current and future aspirations to gain the best out of the regional, global transformations and strategic great power rivalry has been stressed by local and global analysts it has been the crux of many pieces on this column. Yet our Strategic, Economic and Security aspirations to being a hub may need some serious insights from how Singapore is achieving in becoming a multi nodal hub in Asia. Singapore's nodes represent fields of education, trade, arbitration, health, security forums, strategic dialogues and its newest addition as the safest venue for top level diplomatic engagements.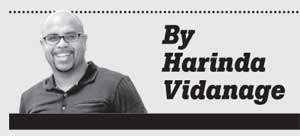 Asian analysts during the height of the Cold War when Singapore separated from Malaysia under hostile conditions in 1965 would have never envisaged or projected its rise fifty years down the line. Singapore's political system and foreign policy has attracted significant studies in the recent past and Singapore's pragmatic realism when dealing with larger powers regionally and globally where the wisdom of its first Foreign Minister S. Rajaratnam's foreign policy philosophy of, 'words coinciding with deeds' have been an enduring fundamental is how Singapore relates with the rest of the world.
Singapore has managed to be resilient and perceiving its foreign policy while consistently negating hostilities has managed to be enemy to none. It is part of the Chinese One Belt One Road Initiative (OBOR), it continue strong trade and defense corporation with United States, Singapore wants to play a lead role in transforming ASEAN and it seeks to expand and deepen relations with The United Kingdom, Japan, Australia and the European Union as recently outlined by Singaporean Foreign Affairs Minister Vivian Balakrishnan symbolizing Singapore's multi engagement foreign policy. Such a foreign policy should be a case study for Sri Lanka's foreign policy makers of how country manages strategic competition and manages to be a genuinely connected small power.

Security Hub
Singapore has managed to reap the benefits of a 'Great convergence', a concept celebrated and respected Singaporean diplomat and academic Kishore Mahbubani mooted in a book in 2013, that traced the return of Asian primacy in global politics. Every defense white paper that has come out in the last decade from the United State, China, Japan and Australia share this idea of the interdependence of the West and Asia in their respective analysis.
These white papers do agree on another factor, that given the complexity of the new global challenges, the primary efforts by all these countries are to evolve dynamic security strategies of resilience. Each white paper highlights the importance of the Asia pacific region as a Strategic sphere where most of the emerging regional and extra regional competition will intensify.
Singapore has been a key arms importer in the world few years ago it was among the top five arm importers in the world. In 2017 the largest arms importer Saudi Arabia accounted for 12% arms transfers from the United States while Singapore was nearly 5%. Singaporean Air Force is made out of primarily US platforms has developed a special relationship with the United States Air force. Singapore is anticipated to soon procure the F 35 fighter jet, which is the most advanced and controversial weapons platform in the USAF Air Assets.
Thus given the scale and size of the Singaporean economy, arms platforms and military modernization remains a high priority. Singapore maintain a Strategic framework Agreement on defence and security cooperation with the United States since 2005 and for the last quarter century has provided military facilities to the US Armed forces. Yet such massive security commitments has not deterred Singapore undertaking bold and innovative diplomatic stances.
Singapore, the chair of ASEAN may have aided to set up the Trump-Kim summit

Shangri la dialogue maintains an unblemished record of the highest level security forum

Diplomatic Hub
How has it managed to transform from a mere trading hub to become an Asian Fulcrum? The answer lies in its ability to devise a unique capability to manage both mini lateral and multi-lateral partnerships. In 2015 it managed to provide space to facilitate a historic meeting between Chinese President Xi Jinping and Taiwani President Ma Ying-jeou, in 2015.
What does the 20 million dollar bill that the Singaporean government footed to host the Trump and Kim summit represent. In pure monetary terms it is a significant cost. Yet looking at the overall strategic interests of Singapore the cost is well worth. Singapore since the dawn of the 21st Century has managed to position itself uniquely as the best venue for track one connections.


Its success is mostly based on the burgeoning of the Asia's most significant inter-governmental security forum coordinated through efforts of the International Institute for Strategic Studies (IISS) commonly known as the Shangri la dialogue. Though Singapore has strategically envisaged the prospect of external aggression, it has always maintained an offensive posture sufficient to project capabilities that convinces a potential aggressor of unprecedented circumstances if provoked. Yet has managed to be diplomatically extremely amiable.
It has cleverly balanced and even made to its advantage the relations with United States and China. While providing the assurance to global leaders irrespective of what part of the world and what sort of political model they represent they are safe when they are in Singapore.
Analysts argue Singapore's current position as the chair of the ASEAN may have aided in the process that set up the Singapore summit for Presidents Trump and Kim. An underreported and analysed factor when it comes to Singapore is that it is a national security state par excellence, with zero terror activity reported in the last decade and the government maintain a zero tolerance towards any form of militant or terror activity.
Shangri la dialogue maintains an unblemished record of the highest level security forum that has been ongoing for 17 years without even a security scare, this reputation has enabled Singapore today to be a venue for unique diplomatic sanctuary. Trump and Kim meeting was the unprecedented high point, Singapore now can boast if they facilitated leaders of two countries who were literally threatening to destroy each other what more that they cannot do.

Insights for Sri Lanka
Sri Lanka's political leadership in the past and present governments have highlighted the aspirations to make Sri Lanka the key hub in the Indian Ocean. Sri Lanka is well positioned to be a small power with larger than life significance when it comes to benefiting from intense big power rivalry. Singapore has demonstrated the importance of not undermining one aspiration to gain another. It has maintained its drive to continuously upgrade its security capabilities while advancing its diplomatic leverage by creating a smart, intelligent extremely forward looking diplomatic and Foreign Service.
The immediate challenge Sri Lanka faces is neither the security nor diplomatic problem but the developmental challenge. The simple answer is that if Sri Lanka can create a space for regional interactions, from diplomatic, security to trade the long term benefits are limitless.
The biggest obstacle to the hub is our political crises that is stalling progress in all fronts, Sri Lanka like Singapore has to maintain a posture of internal security, and social cohesion, we may not be interested in the so called enlightened dictatorship model of governance in Singapore to replace our ailing political systems yet, if we miss these opportunities within the next five to ten years, our dreams of becoming a genuine hub will be lost and countries like Singapore may pull far ahead and Sri Lanka will be eternally crippled and broken.
The writer is the Director, Bandaranaike Centre for International Studies (BCIS)