---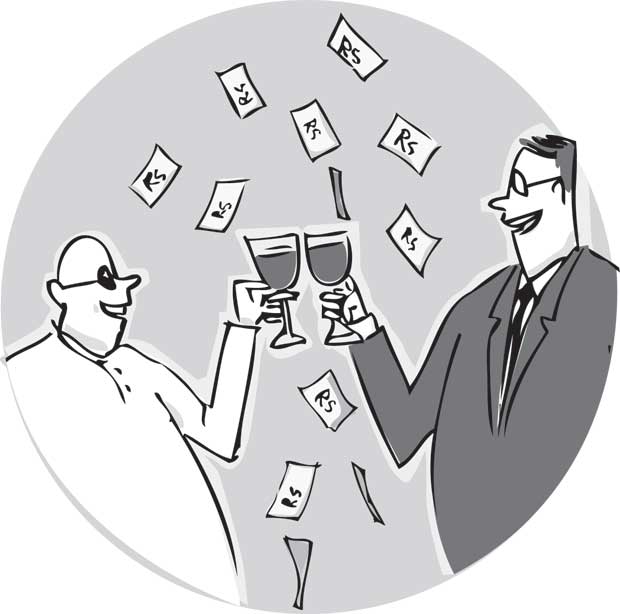 ver the past 40 years, the gap between the poor and the rich has grown to monstrous or mountainous levels with the social justice movement Oxfam recently issuing a shocking report that 62 of the world's top multi-billionaires own more wealth and resources than half the World's population of about 3,500 million people.
Many analysts believe this is one of the reasons why the United States' Democratic party's social justice candidate Burney Sanders is attracting tens of millions of largely youth votes—a warning to all countries of a possible youth revolution if the development process is not made sustainable and all-inclusive. This means not just dolling out some charity or crumbs from the table, cloak in the high-flown jargon of corporate social responsibility. It means growing higher and deeper and getting the poor people actively involved in the hi-tech but eco-friendly development, so that eventually the poor people's human dignity will be restored.

While modern technology's marvels are taking the world to an information and communication expressway as usual some of the negative aspects are raising their heads with factors such as artificial intelligence and robots with manufactured brains being trained to look after small children and elders. Social analysts attribute this to the small family concept which in turn is largely due to economic reasons. Most parents today cannot afford to have more than one or two children because of the huge disparities in the distribution of wealth and resources.

That is why world poverty alleviation needs to be tackled first, before we go on to the battle against climate change and some of the evils of digital technology. Social analysts have pointed out that the worldwide arms industry is by far the biggest profit-making business and this needs to be dismantled if we hope to reach the goals of world poverty alleviation and the peaceful resolution of conflicts, through dialogue and consensus. But rich countries will perhaps not agree to this because the engine of their growth is made up of profits from the sale of arms.

In Sri Lanka, the new national or consensus government was brought to office by the people, mainly on the promise of restoring good governance and democracy to rebuild a just society. President Mairthripala Sirisena and Prime Minister Ranil Wickremesinghe have given repeated assurances that during the next few years, the economic development plans will have social justice as their main goals. Envisaged are some 2,500 village level development councils and some 1,000 green villages.
As part of this transformation, the President and the Prime Minister have assured they would not allow wasteful expenditure, luxuries and extravagance. They have pledged that their lifestyle also would be simple and humble, as an example to others.

While the two leaders seemed to be true to their promises, we cannot say the same about top politicians and officials. Two such glaring cases were reported in our sister paper the Sunday Times yesterday. In one instance Telecommunication and Digital Infrastructure Minister Harin Fernando has overruled a decision by the the Sri Lanka Telecom Board to give a huge monthly housing allowance US$ 5,000 (about Rs. 750,000) to the SLT Chairman Kumarasighe Sirisnea. This comes amid growing calls for the removal of the SLT Chairman, with the Minister directing the SLT Board to ensure that the ministry is kept informed of all transactions and projects.

In another instance, a leading official is alleged to have returned from a recent overseas trip with a jacket which reportedly cost about Rs. two million. Wags are calling it a jacket of gold but jokes apart the serious matter is whether this official could claim it as part of his official expenses from public money. These and scores of similar cases of luxuries, extravagance and plunder of public money need to be stopped and instantly now for the Yahapalanaya government to restore its credibility and make progress towards building a model
Sri Lanka.