---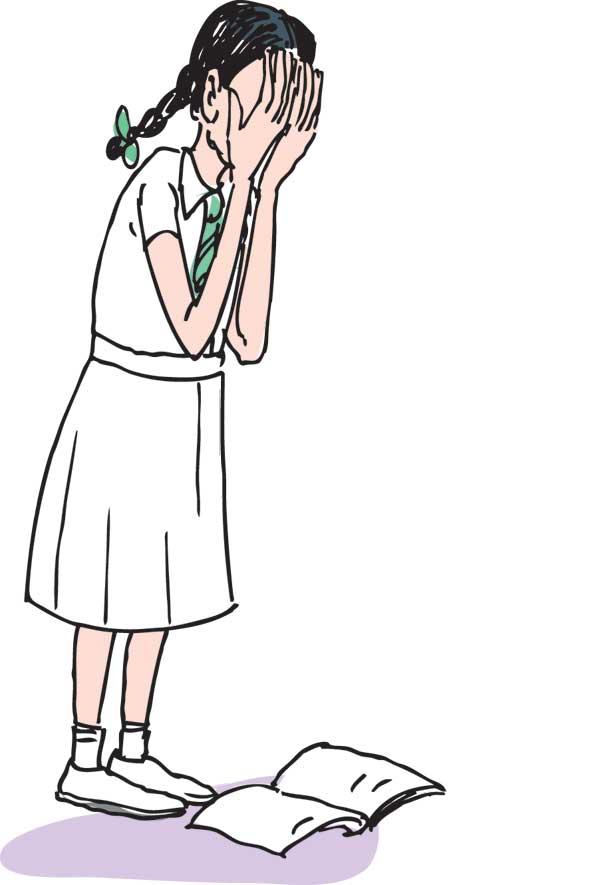 The many rape and child abuse incidents reported in newspapers recently make us ponder whether our children are safe, sometimes even at home!
What's alarming is that there have been occasions when the culprits have been tuition masters, family relations; most of them being married men!
There was an incident reported recently where a 12-year-old girl was allegedly raped for over a month in Gokarella. The girl, whose mother had been bedridden, had fallen prey to miscreants. Investigations revealed that she had fallen a victim due to lack of love and care.
When children lack love and care they tend to find it outside home. Unscrupulous adults seize opportunities arising from such situations.

The majority of students are victims of a huge work load in school. Hence they are vulnerable when teachers or tuition masters offer them that extra help or a shoulder to lean on when the chips are down. There was a recent news report that the Minister of Education had aired his plans to upgrade standards at schools. In the agenda are efforts to strengthen the learning and teaching process, improve standards and facilities at schools, stretch classroom facilities and improve on leadership and development programmes. It's good if some attention is paid by the authorities to check on students whether they run the risk of falling prey to miscreants when they step outside the school.
Another fact that makes parents concerned about are the dangers that loom at tuition classes. Recently there was a news report where a tuition master had taken two schoolgirls on a trip to Adam's Peak and ended up at a lodge in Nallathanniya. The tuition master had posed as the father of the girls. An opinion could be formed that there are occasions when girls who are neglected can look to adults who are teachers or tuition masters to play the role of father!

Tuition classes picture a world outside reality. The freedom offered at some tuition classes is questionable. At times the phrase 'going for tuition' produces that magic mantra to obtain parents' approval for teenagers to step out of the house and fulfill teenage dreams. A recent incident in Galle showed how a 19-year-old boy had worked his way to lure in 15-year-old girl into a hotel room and spend the day.
In this context the role played by the National Child Protection Authority (NCPA) doesn't meet the expectations of concerned parents who have growing up teens. Last year alone there were nearly 1500 complaints made to the NCPA. 60% of them were related to acts of cruelty against children.

The NCPA has come under severe criticism of late for falling back in their role in protecting children. There was even a case reported in 2016 where an NCPA official was alleged to have abused a child.
The defence of the NCPA came in the form a statement being made that these stories were circulated to sling mud at this institute. NCPA officials also state that their institute is no more a powerful authority. According to them the NCPA which was initially under the Presidential Secretariat and enjoyed much authority is now under the Child Development and Women Affairs Ministry and less powerful.
Sri Lanka ratified the UN Convention in The Right of the Child in 1991. Hence institutes like the NCPA must be eternally vigilant and act swiftly when children are harassed or fall victim to the sickening behaviour of miscreants.
In the wake of all this harassment to children it was heartening to read in the newspapers about a report where a 15-year-old boy had acted swiftly and intelligently to rescue 10-year-old girl from the clutches of a miscreant near the Thahanchiwewa Tank. The boy is said to have pelted the miscreant with stones until he had let go of the girl he was harassing. The boy was later rewarded by a parliamentarian whose roots are in Tangalle.
Teenagers whether they are in school or not carry the country's future. Protecting them can be done through eternal vigilance even if it calls for parents to keep a 24x 7 watch over them!