---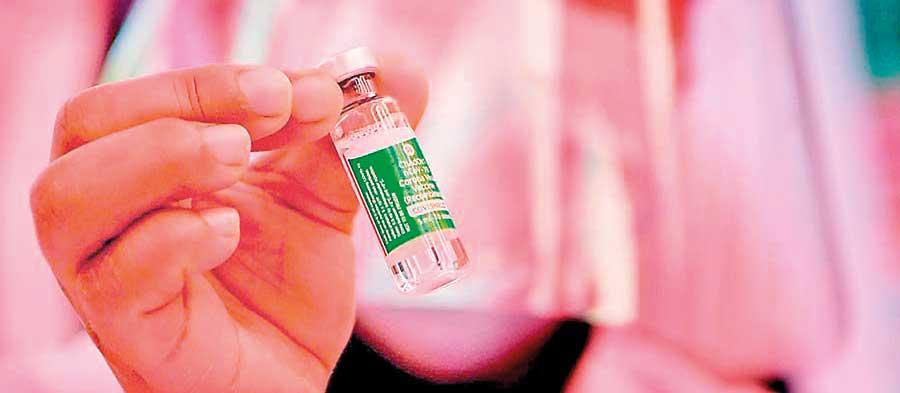 In reality and quite obviously, our people's representatives of both sides of the divide are historically famous for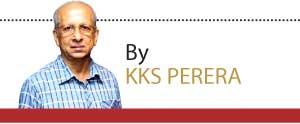 rising in unison on a common stand on an issue of gaining privilege for themselves at the expense of the tax-payer. The latest such harmonious nod by the opposition was witnessed at receiving the Covid Jab, which was hastily arranged even by amending original priority check list. They were seen and heard making flimsy excuses when confronted by the media. One of them, who was in a mighty hurry to shun them, seemed a little confused when he said, "it is not people's money, but the 'Crudia Zeylanica' vaccine was a gift from India." Perhaps he was more familiar with 'Crudias'. What an endemic plant accidentally discovered is capable of; it has done wonders exposing some of our politicos!

Reminiscing the study of Botany lessons, based on legendary school principal of Visakha, Susan George Pulimood's, "Textbook of Botany", the English medium bio-science students' text on flora, used in early 1960s, I referred to my old copy that occupied the shelves unattended soiled and spotted, with wrinkled pages to find flora names highlighting the feminine charm in botanic terminology that ended with '….NICA' , to come across the following. A Japanese flowering shrub called rose -Kerria japo-nica; Hyacinthoides hispa-nica, a Spanish shrub similar to Canadian glauca Co-nica, that rhyme with our local Ruwi-nika, Me-nika or even with Mo-nika.
Another jubilant legislator recipient of the first dose being asked by a mischievous scribe, "Sir, did you taste the Peniya as well?" replied, "I don't believe in myth, only in science."

Myth and Science
Strategic Advisory Group of Experts on Immunization [SAGE] concerned with immunization of all vaccine-preventable diseases is also entrusted with consulting and advising WHO on universal strategies and policies, on vaccines, research and development, up to delivery of immunisation. SAGE has selected experts in the fields of epidemiology, vaccinology, public health, infectious diseases, immunisation delivery, paediatrics, internal medicine, health-care administration, immunology, drug regulation, programme management, health economics, and vaccine safety and its relations with other health involvements in forming knowledge hub for this purpose. We in the third world who cannot even dream of an expertise to match, have no options but 'consume' what they deliver as the sacred truth. In September 2020, SAGE established a mechanism for vaccination against COVID-19 by inviting observers from regional advisory groups, international professional organizations, NGOs, technical agencies, and associations of manufacturers of vaccines and immunization technologies and donor organization attached to the WHO. Therefore local expertise has little to worry, just follow the guidelines set by them in deciding on prioritization, rather than endeavoring to please their political bosses.

Initially, WHO/ SAGE in a recent media communiqué announced that the second dose should be administered between two to three weeks from the first; however, in a recent statement, they corrected it saying its two to three months for the learned acting Health Minister to declare that the health authorities would follow guidelines issued by SAGE. They contradicted another earlier statement saying the vaccine becomes effective only after two to three weeks from the second dose—there are numerous instances a scientific theory is superseded when current ideas consider it as inadequate and simply discarded as baseless.

They instead of being guided by political authority can now follow WHO Values Framework and WHO Prioritization Roadmap for guidance. Three months is ample time for the virus to evolve and our experience with Medical Science or with any science for that matter, do not be surprised if they announce their latest observations contradicting earlier findings to say that the Vaccines approved so far would not be effective against the new variants of the Covid-19 virus.
"We in the third world who cannot even dream of an expertise to match, have no options but 'consume' what they deliver as the sacred truth"
The forces and police personnel leading the struggle against the virus plus health sector have already received the jab. There are numerous categories of staff attached to other institution as well who directly interact with public. The transport sector workers and hotel employees who work closely with overseas tourists, and teachers are deserving groups that should be vaccinated in priority. President Gotabaya who was personally present at the Air Port to receive the Indian gift has not got the jab up to the time of writing. Former President Maithripala Sirisena seemed more interested in the endemic tree at Gampaha, in close proximity to his birth place, that he visited it with his camera crew.

Sri Lankan Legume, Crudia zeylanica discovered and named a new species in 1868, is a flora in the family Fabaceae endemic to our island, and last reported in 1911, was thought to be extinct according to Botanists until it was rediscovered by three research scientists in 2019 in a plot of forest land close to the Daraluwa Railway Station. Since then according to the department of wildlife conservation spokesmen, they have discovered the plant in several places in the Gampaha District. Environmentalists are making a hue and cry against causing harm or dislocating the critically endangered tree.

Former cabinet ministers of Yahaplana, who fought for certain specified portion of their former portfolio included in their new assignment during cabinet reshuffles, understood the 'importance' of Kandy-Colombo Expressway, [remember one of them solicited at least part of Colombo-Kandy Highway along with Higher education, and another, the lotteries boards along with Foreign ministry]. Now in opposition, they tore apart the idea of expressways in preference for saving the rare find. However, according to the Department of Botanical Gardens, they are already in the process of growing a few more plants of CRUDIA in their Hingurakgoda Gardens: it means this giant tree is not the only remaining flora species in the island, and also they have discovered a few smaller trees in Daraluwa. The authorities must ask weekend Kandy-Colombo travellers for their views too!
Some saffron clad monks were seen 'ordaining' Crudia by adorning the trunk of it with a Sivura [robe], desecrating a revered ritual reserved only for VIPs who often visit the Sri Mahabodi. [Surely, the practise cannot be out of fear of the repercussion of their irresponsible acts against the people who placed their trust on them?]

It was once again Devani Jayathilaka, the young woman Forest Officer who stopped a State Minister's attempt to take over forest lands for a children's playground in Negombo, had protected it from being destroyed for the construction of expressway, antagonising some senior government parliamentarians triggering a massive media show. They accused her in parliament saying, "There are those who want to promote themselves". The Central Expressway will be constructed we are told, without causing any harm to Crudia Zeyla-nica as per the Secretary to the Ministry of Wildlife and Forest Conservation, who quoted the Secretary to the Ministry of Highways. The rare species was discovered and named a new species in 1868, and the IUCN Red List of 2006 categorized her as extinct; so confirmed by Ministry of Environment's National Red List of 2012.
The author can be reached on: [email protected]