---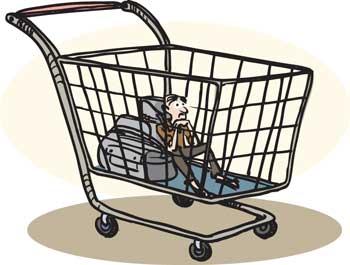 Last week the world was plunged into shock when it heard the news that dozens of bodies had been recovered from the Mediterranean Sea, a day after the shipwreck that caused the deaths of up to 150 migrants. Eyewitnesses described harrowing scenes in the sea, in what a senior United Nations official called it "the worst Mediterranean tragedy" this year. Fishermen told AFP they saw bodies as they waded through the wreckage searching for survivors: "Bodies were floating on the surface of the water where the boat went down." One survivor, Abdallah Osman, said the boat making the perilous journey from Libya started to fill with water about 90 minutes after setting out to sea last Wednesday night. Then its engine broke down. Over the following six hours, men, women and children began to drown. About 10.30 a.m. Anne-Cecilia Kjaer, a nurse activity manager at Médecins Sans Frontières (MSF), arrived at a military base at Khoms in Libya, where the survivors were recovering. "It was a very, very hot day. People were sitting against a wall to find some shade. They were barely dressed – some were wearing just a towel or underwear. They were just sitting in the shade, in shock.

"One Sudanese, who was pulled out of the water, told our team that he had seen his wife and kids drown. He seemed aghast, just sitting there in shock," The Guardian quoted her as saying.

It is in the aftermath of this ocean horror or perhaps a Waterloo that the UN today marks the World Day Against Trafficking in Persons. According to the UN, human trafficking is a crime that exploits women, children and men for numerous purposes including forced labour and sex. Since 2003 the UN Office on Drugs and Crime (UNODC) has collected information on about 225,000 victims of trafficking detected worldwide. Globally countries are detecting and reporting more victims, and are convicting more traffickers. This can be the result of increased capacity to identify victims and/or an increased number of trafficked victims.

The UN says, almost every country is affected by human trafficking, whether as a country of origin, transit, or destination for victims. Traffickers the world over continue to target women and girls. The vast majority of detected victims of trafficking for sexual exploitation and 35 per cent of those trafficked for forced labour are female. Conflict further exacerbates vulnerabilities, with armed groups exploiting civilians and traffickers targeting forcibly displaced people. Data also show that trafficking happens all around us as the share of persons trafficked within their own country has doubled in recent years to 58 per cent of all detected victims, according to the 2018 UNODC Global Report on Trafficking in Persons.
In 2010, the General Assembly adopted the Global Plan of Action to Combat Trafficking in Persons, urging Governments worldwide to take coordinated and consistent measures to defeat this scourge. The plan calls for integrating the fight against human trafficking into the UN's broader programmes to boost development and strengthen security worldwide. One of the plan's crucial provisions is the establishment of a UN Voluntary Trust Fund for victims of trafficking, especially women and children. The Trust Fund facilitates effective, on-the-ground assistance and protection to victims of trafficking, through grants to specialized NGOs. It aims to prioritize victims coming from a context of armed conflict and those identified among large refugee and migration flows, the UN says.

In this era of modern technology including artificial intelligence and robotic marvels, it is tragic that so many people, mainly women and girls, are trafficked by mafias. That is why Pope Francis has called on world religious leaders to unite and work together to combat and curb this grave crime against humanity- a crime which leads to catastrophes such as what we saw last week in the Mediterranean Sea. This mafia reduces people to the level of commodities like heroin or other narcotics and the world if it respects human dignity, cannot allow human smuggling to continue.

Tackling this crime, of course, would involve addressing its root cause which is the inequitable distribution of wealth and resources, with some ten per cent comprising super-rich and the ruling elite controlling about 70 per cent of the world's wealth while about 40 per cent of the people are wallowing in stark poverty.