---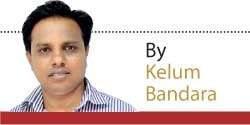 Japan was virtually razed to the ground when an American B-29 bomber dropped the atomic bomb over its city of Hiroshima on August 6, 1945. In the attack, 80,000 people perished, and in addition, a large number of people killed subsequently due to radiation. Horror, inflicted by this attack is still engraved in the minds of the Japanese. Three days later, a second B-29 dropped another similar bomb on Nagasaki, killing at least 40,000 people.
---
N. korea's 'no dong' ballistic missiles capable of attacking japan in ten minutes
japan strengthens security treaties with its allies, mainly the US
Recent threats forced Japan to enhance its security ties with US, South Korea
Japan is still restrained by its constitution to wage the offensive first
---
These bombardments happened a long time ago. But, the fear psychosis of yet another similar bombardment has begun to grip Japan once again due to the nuclear strike capability acquired by North Korea which is constantly threatening Japan.
Cruelty and gruesomeness of nuclear warfare are all too well-known to the Japanese citizens because of their first-hand experience in them during the World War II. In fact certain instances, there are textbook lessons which are based on the Japanese experience and taught to schoolchildren in some countries to portray the danger of nuclear weapons to world peace.
What is more alarming for Japan is the fact that North Korea is in possession of more than 'No Dong medium-range ballistic missiles' having a 1300 km range
As such, it is important to note the looming nuclear crisis in the Korean peninsula in the present climate where there is a new world order and emerging cooperation.
In fact, Japan started lobbying the support of the countries to implement the UN resolution implementing sanctions to discourage North Korea from its nuclear pursuits for military purposes. When Japanese Prime Minister Taro Kono visited Sri Lanka from January 4 to 6, 2018, he even engaged the Sri Lankan leaders to help implement the resolution as a UN member state along with others. So to speak, it shows how alarmed Japan is in the context of a nuclear threat emanating from North Korea. So, it makes every possible diplomatic effort to isolate North Korea.
In its efforts to drive home its point of view in this regard, Japan engaged a team of journalists from different countries in February.
North Korea, as transpired during engagements with the international press by some key Japanese officials, continues nuclear tests and ballistic missiles launches to acquire nuclear deterrence against the United States.
Against the backdrop, Japan, in alliance with the United States and South Korea, continues to beef up pressure on North Korea to have a departure from its current policy.
N. Korea can attack Tokyo in ten minutes
According to Prof. Narushige Michishita of the National Graduate Institute for Policy Studies, North Korea possessed by the end of 2016 fissile materials enough for 13 to 30 nuclear weapons. The country had conducted six nuclear tests up to last year from 2006.
What is more alarming for Japan is the fact that North Korea is in possession of more than 'No Dong medium-range ballistic missiles' having a 1300 km range. According to Prof. Michishita, these missiles can reach Tokyo within ten minutes.
North Korea has also launched Scud ER missiles.As part of precautionary measures, he said Japan had exercised several defence measures.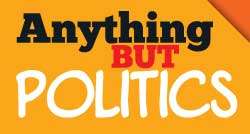 The recent threats have compelled Japan to enhance and modify its security ties with its allies such as the United States and South Korea more and more. In the aftermath of the cold war, Japan's Self Defence Force was meant to serve in defensive operations. The current law, however, provides for Japan to deploy its self-defence force to shoot down missiles. It can participate in the war and provides military assistance to the US in case of an emergency to save Japan.
In fact, Japan is still restrained by its constitution to wage the offensive first. Yet, in the event of a war breaking out, it can intervene for its defence.
Unlike their World War II experience, Japan has some reasons for relief despite nuclear threats prevailing in the region. The troika, involving Japan, the United States and South Korea, has good strike capability today in case a nuclear war flares up with North Korea.
In contrast, the general public in Japan, as obvious to those engaging them, is averse to any warfare with any country in the world, due to their bitter experience in the past. They do not prefer Japan involving in any war on behalf of South Korea or Japan with another country. Let alone, Japan, as a country, has to ward off any threat from North Korea. For that matter, it is bound by its security treaties with its allies, mainly the United States.
Good news for Japan as South Korea, US have good strike capability
According to the Japanese academics, both the United States and South Korea have a good strike capability against a nuclear missile attack. But, Prof. Michishita said Japan had to develop independent strike capability in case these countries become busy in defending themselves in the event of a war situation.
What is worrisome for Japan is that North Korea itself is developing their nuclear prowess making it even more challenging for other countries to blunt it.
Another reason that has compelled Japan to develop its strike capability is the United States trying to adopt the policies of isolation in the international affairs under the Trump administration. The United States is becoming isolated under the new rule.
In a war situation, South Korea has a better advantage over Japan in detecting any missile launch from North Korea because of its geographical proximity to the offender. As such, it is vital for Japan to cooperate with South Korea in this exercise to counter threats through clear detection.
Again, there is strain on such relations between Japan and South Korea, triggered by the dispute of Takeshima islands.
It is clear that Japan, an affluent nation and the third largest economy in the world, is gripped by fear over nuclear missile tests by North Korea. The Japanese government has been compelled to take political decisions to enhance the capacity of its Self Defence Force against current odds.
Unlike the World War II period, the United States will rush into military action if North Korea lays its violent hand on Japan in conformity with the US- Japan defence guidelines and cooperation.
In pursuing its security interests, Japan faces yet another challenge from people in its Okinawa islands where the US military base is located.
The people in the island complained to the foreign journalists that the thundering roar of US military aircraft had caused health hazards for them. In fact, some of them complained that they were even unable to watch TV during the landing and taking off of such fighter aircraft.
Japanese government officials face the biggest challenge of reconciling such public sentiments with its national security interests.