---
Jaishankar remarked that India, 'a dependable partner' said is 'open to strengthening its relationship with Sri Lanka on the basis of mutual trust, mutual interest, mutual respect and mutual sensitivity'
Sri Lanka has also signalled a unilateral shift away from once a growing thaw with America, and its traditional development partner, Japan.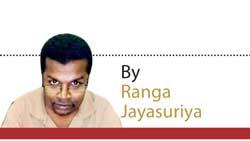 Indian External Affairs Minister, Subrahmanyam Jaishankar who was in Sri Lanka last week on a three-day official visit delivered a nuanced, but unequivocal message to the leaders in Colombo.

Though coated in diplomatic niceties, his was a decisive note of caution. He put to rest any doubt about the Indian commitment to the Provincial Councils and the 13th Amendment which New Delhi brokered under the infamous Indian intervention in 1987. The latter itself was a sad outcome of a series of Sri Lankan misgivings about Indian sensitivities that came to backfire disastrously for both countries.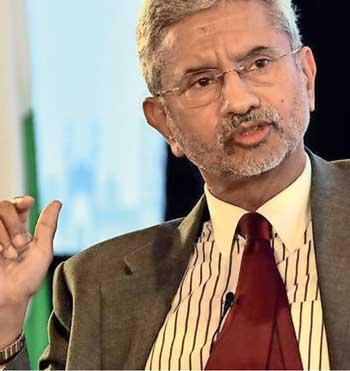 Last week, Mr. Jaishankar in a joint media conference with his Sri Lankan counterpart Dinesh Gunawardene said, "It is in Sri Lanka's own interest that the expectations of the Tamil people for equality, justice, peace and dignity within a united Sri Lanka are fulfilled. That applies equally to the commitments made by the Sri Lankan government on meaningful devolution, including the 13th Amendment to the Constitution."

The second element of Indian concerns was not explicitly articulated in the media conference. But for those who were privy to private discussions and those who read between lines might have noticed them: the geopolitics of India's security sensitivities. As India's regional strategy and calculations are making a comeback after a Covid infused withdrawal, these sensitivities would decide the Indian foreign policy calculus.

In Sri Lanka, those concerns revolve around growing Chinese influence in the island nation and its government. Unlike the United States which has called China by name, and conditioned its financial support on Sri Lanka 'asserting its sovereignty against influence by China', India has been more restrained. Even the slightest hint about India's geopolitical concerns in External Affairs Minister Jaishankar remarked that India, 'a dependable partner' said is 'open to strengthening its relationship with Sri Lanka on the basis of mutual trust, mutual interest, mutual respect and mutual sensitivity.'

Though he said his visit was undertaken on an invitation extended over a year ago, and Covid-19 got in between, it was arranged in a rush, reported the Sunday Times. Also much had happened over the year. As India got entangled in the pandemic, and it now claims the world second highest number of reported Covid-19 cases, its foreign policy considerations took a backseat.

That vacuum was filled by China, which now wields an outsized influence in the country, and not so covert influence over the government's policy. It found a receptive audience in the current political leadership who by their political disposition and personal calculations are distrustful of not just the West, but also India. Chinese economic projects and loans are a source of incremental growth of Chinese influence in Sri Lanka. However, the preponderance of Chinese influence and most consequential elements of it is made possible by the likeminded domestic political leadership. The Rajapaksas of the previous and current administrations are the main enablers of China's influence.

During the past year, as India retreated, China has gradually influenced the domestic agenda in a manner that suit its foreign policy and security interests. And that comes at India's expense, because, in its core, International politics is a Zero-sum game.

In Colombo that inter play is self-evident. The suspension or delay of a series of Indian funded economic projects and those of its Quad Partners raise legitimate concerns about Sri Lanka's self-professed foreign policy neutrality. The proposed Indian partnership to develop the Eastern Container of Colombo Port, to which predecessors of the current administration had agreed, had run into troubles. The Japanese who were part of the initial plan were easily ditched. But, India wanted Sri Lanka to honour the earlier commitments and assigned Advani group, India's largest private port operator for a joint venture with Sri Lankan Port Authority and the local conglomerate John Keells. However, the ruling party-affiliated trade unions have opposed the joint venture with India. That is notwithstanding that China's SOE, China Port Merchants own 85% of stake in the adjacent Colombo International Container Terminal under a 35-year Buit–Operate- Transfer Agreement.

The local protests are instigated and smack of China's meddling. Fractions of international politics have coined a new jargon for such influence. They call it 'sharp power' the menacing manipulative use of influence by authoritarian states that exploit domestic freedoms and institutions of othercountries to advance their foreign policy interests.

Sri Lanka has also signalled a unilateral shift away from once a growing thaw with America, and its traditional development partner, Japan. The Japan International Cooperation Agency (JICA) funded Colombo monorail was abandoned and the proposed joint development with Japan, India and Singapore for the development of strategically important Trincomalee had been given a short-shrift. The current government snubbed a US$ 480 million Millenium Development Grant, which could have been a lynchpin for accelerated cooperation with the United States.

Indian concerns communicated in private discussions dealt with China's outsize influence, and the delay and procrastination in Colombo of India funded development projects. Mr. Jaishankar reiterated Indian interest in the Colombo Eastern Container Terminal and the Trincomalee Oil farm, another joint venture with India that had been dragging on over the years and also to explore other joint ventures such as special economic zones for pharmaceutical factories.

Minister Jaishankar, the former foreign secretary is a bridge between the foreign policy bureaucracy and politics. The practitioners of the former had long been conditioned by The Raj's world view, which viewed India's extended neighbourhood as its sphere of influence. He has long been considered as Modi's go-to man while he was the foreign secretary and commands substantial clout in shaping India's foreign policy trajectory in the post-Covid-19 religion and world politics.

The government in Colombo should not have misgivings that the Covid-19 infused Indian withdrawal, or downsizing of Indian role in the region is permanent. The government's leaders and its advisors have entertained misgivings such as, 'Modi doesn't care about the 13th Amendment' and India would finally resign to the fate of an outsized Chinese influence in its backyard. In great power politics, things do not happen that way. Such misgivingsabout their relations with great powers have lead small states to commit fate defining blunders.
Mr.Jaishankar has communicated Indian concerns as diplomatically as possible, and the leaders of the current government should take note.

Follow @RangaJayasuriya on Twitter