---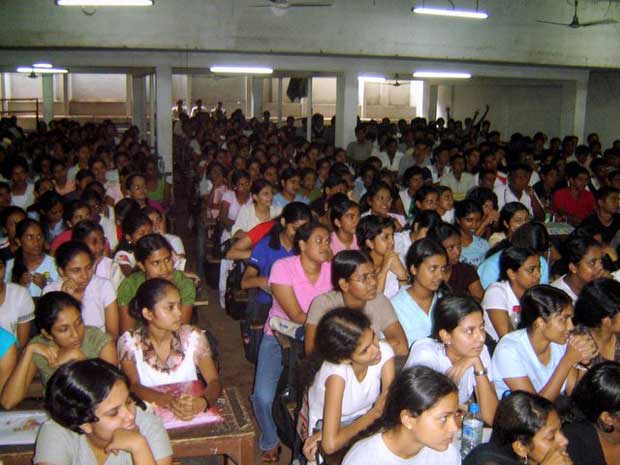 he failures of a modern state can manifest in diverse forms. The worst of such manifestations is the loss of State control over what is happening in the public domain. What we observe in many developing countries including Sri Lanka is the increasing failure of the state in general and public institutions in particular to establish public order with a view to making day to day lives of citizens secure, tolerable, predictable and satisfying. On the other hand, modern social and political values such as individual freedom, personal choice and the right to privacy presume that public life is regulated within a good governance framework. Good governance is important because, in the absence of checks and balances, the state can become oppressive and authoritarian. On the other hand, the lack of social regulation of private actions can result in anarchy making civilized life untenable

Today, we observe in this country a range of manifestations of the failure of state institutions to regulate matters coming under their purview in keeping with the principles of good governance and widely accepted social standards. A few examples can easily illustrate this point. In the education sector, we have nearly 10,000 schools scattered across the country and employ over 260,000 teachers at public expense. Yet, the vast majority of parents send their children to private tuition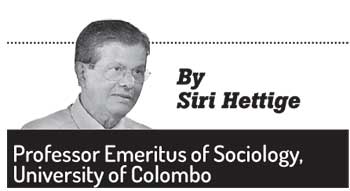 masters who conduct classes of varying sizes. Some mass classes hold well over 1,000 students, much bigger than many of our rural schools. Though many people take this situation for granted in a fatalistic manner, it shows the terrible failure of educational authorities to effectively regulate the sector for the benefit of the wider student population. This is a country where thousands of university students come out regularly to stage violent demonstrations to emphasize the need to protect free education but they carry no slogans condemning private tuition that not only costs parents thousands of rupees but deprive innocent children of their freedom and opportunity to engage in more useful and enjoyable activities in a leisurely home environment after school such as sports, reading, gardening and socializing. On the other hand, our political leaders have failed equally miserably to take up this menace for public debate or critical analysis in order to devise a strategy to mitigate diverse negative impacts of private tuition. One such negative impact is that citizens do not derive optimal benefits from the investment of public funds in education. Meanwhile millions of rupees raked in by tuition masters do not help build the education system but end up in all sorts of private expenditure incurred by thousands of tuition masters, big and small. As is widely known, inland revenue people have almost nothing to do with such income.

Another major failure on the part of the state is the almost total lack of protection of public spaces from encroachment by diverse groups. These spaces include land reservations along roads, water bodies, railway lines, etc. The country has no concept of landscaping and environmental sanitation. You only have to look on either side of our roads and railway lines when you travel around the country. This is partly due to the failure of institutions and partly due to lack of emphasis on civic education in the school system. Institutions in charge of public spaces such as local councils, roads and railway authorities, and those responsible for protecting water bodies such as rivers, lakes and canals have taken no interest in protecting public spaces coming under their purviews and converting them into useful public spaces such as walking paths, leisure areas for senior citizens, play areas for children, etc.
Yet another instance of the State's failure to regulate public affairs is the widening income gap that has many social and economic ramifications. In this regard, it is interesting to note that the countries that have topped the list of countries covered by the most recent world happiness report are welfare states in Europe and elsewhere. These are countries with a high degree of income equality and extensive social welfare programs backed by progressive income taxation. Widening income inequality devoid of extensive social welfare and public services not only makes life miserable for low income groups and other vulnerable groups but also lead to increasing and often wasteful private consumption by the rich, be it in housing, education, transport or travel.
"In many modern democracies, central governments have delegated considerable powers to local councils in both urban as well as rural areas. "

In many modern democracies, central governments have delegated considerable powers to local councils in both urban as well as rural areas. Coupled with adequate human and material resources, such delegated power has enabled local bodies to address a whole range of issues that local residents face in diverse spheres such as environmental health, zoning and building regulation, local amenities, specialized social services such as childcare, public parks and playgrounds, etc. As is well known, social and environmental conditions in most local council areas in this country are much to be desired. This is largely due to the the neglect of their regulatory functions owing to widespread corruption, inefficiency, the lack of technical expertise and almost total absence of accountability. Many councils have allowed all kinds of commercial and industrial establishments in residential neighbourhoods, making the day to day lives of residents miserable. Often there is little or no monitoring of construction activities to ensure that new buildings do not adversely affect the residents who have been living there for years. The gross neglect of such a key regulatory function of a local council often leads to disputes and enmities among neighbours.

In 1998, the Presidential Commission on Local Government Reforms recognized many of the issues in the local government sector and made recommendations to rectify them. Yet, there had been little follow up action by successive governments. Those who agitate for local government elections did precious little to revamp the sector when they were in power. This in understandable because they simply want political power, not a revamped local government system to help improve the lives of ordinary people. The same is also broadly true with respect to higher tiers of government.
When the State fails to regulate public affairs like the ones mentioned above, the general tendency among citizens is to find their own way to cope with various pressures, often resulting in disorder in society. As is well known, our failure to regulate the transport sector has already created chaos on our roads leading to diverse adverse consequences. Successive governments have made the situation worse by their failure to take effective measures to regulate the balance between public and private transport, despite the fact that the need for such measures to reverse the trend and introduce some sanity in the transport sector has existed for several decades now. Similarly, the failure to promote meaningful regional development and redistribute quality public services such as health and education across the country equitably has made the Colombo metropolitan region the most popular destination for people from different regions, making the western province the most congested, and clearly susceptible to unprecedented environmental pollution and massive public health hazards.
What we have discussed so far in this article are several examples of the failure of the State and key public institutions to perform their regulatory functions and the consequences thereof. There are of course many other examples that can be discussed but space does not permit me to do so. What is already obvious, however is that the worsening trend can no longer be ignored and has to be arrested as early as possible. It is hoped that the policy makers will rise up to the challenge at least at this late hour.