---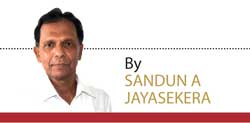 Dr. Kapila Jayaratne MBBS, MSc, DCH, MD (Community Medicine) Consultant Community Physician and the President of the Perinatal Society of Sri Lanka discussed child, mother and prenatal care situation in Sri Lanka with the Dailymirror. Excerpts:
QWhy should the Government or the Ministry of Health pay additional attention to Perinatal care in the country?
In Sri Lanka, a majority of maternal deaths took place near term and during the immediate post-partum period. Maternal near-misses show a similar picture. Perinatal deaths are also concentrated immediately before, around and just after delivery. A justification for investing on the care in and around delivery as put forward in The Every Newborn Action Plan resulting in saving the lives of both mothers and babies, and also the prevention of stillbirths. The future of the nation mainly rests on mothers and babies.

Sri Lanka's maternal and child healthcare service delivery is so successful that the country has a maternal and child health record that is the envy of South Asia. But we still have room for further improvement and that is why this special attention to perinatal care.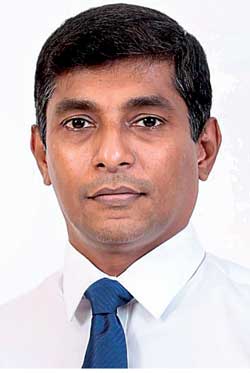 Over the years, MMR (Maternal Mortality Rate) declined in Sri Lanka. In 1948, 1,700 women died when 100,000 babies were born alive but there was a steady reductions in maternal deaths in successive years. Now we capture almost all maternal deaths. In the year 2015, we had 113 maternal deaths and 334,841 live births to report a MMR of 33.7 per 100,000 live births. In other words '34 women die when 100,000 babies are born alive'.

QExplain briefly the current situation of MMR and perinatal care in Sri Lanka.
Reviewing maternal deaths per se will do nothing. Translating lessons learnt into policies, programmes and practices are also of utmost importance. We have done a multitude of actions as lessons learnt out of maternal deaths.

Over eight years from 2007, the country's MMR fluctuates at the same level. This is despite a background of 99% antenatal care, 99.9% hospital deliveries and 91% post-partum domiciliary care.
The cause of maternal death profile shows 65% medical complications especially heart diseases and pneumonias. Our caesarean section rate is 34.5% in 2015 and the induction rate is as high as 33%. An in depth analysis into such high rates has not so far been conducted.

QWhat about the IMR (Infant Mortality Rate)?
The infant mortality rate also reduced over the years to reach 8.2 per 1,000 live births in 2013. When translated into numbers – it is nearly 3030 babies dying before their first birthday in a year in this country. Seventy one percent (2120) of these deaths are reported in the neonatal period – within 28 days. Out of neonatal deaths also 60% (1270) take place in the first 7 days of life.

QDoes Sri Lanka have a scientific and uptodate Perinatal death review process similar to that of a developed country?
A systematic perinatal death review process was formulated in 2006 by the FHB (Family Health Bureau) SLCP (Sri Lanka College of Gynaecologists) and PSSL (Perinatal Society of Sri Lanka). In the year 2014, data were received from a total of 452 hospitals including 21 Private hospitals. Considering the total live births reported by the Registrar General's Department for the year, the coverage of live births was 99.6%.

QWhat actions have been taken to bring down the MMR and CMR by the Health Ministry?
In preparation of an 'Every Newborn Action Plan' for Sri Lanka, FHB commissioned a review of a current newborn care programme - A Bottleneck Analysis. The report was published in 2016. Many of the bottlenecks identified are implicated on maternal and newborn survival.

QAs the President of the PSSL what are the priority areas you have identified in perinatology to further improve the care on expectant mothers, unborn babies and newborns?
During my tenure as president, with the background theme – Reshaping the care for pregnant women, unborn babies and newborns, I proposed a 15 fold activities to improve perinatal care. As per the constitution, the PSSL can have a variety of members from different specialties.

Two strategic plans – 'No more deaths: Prevent maternal and perinatal deaths'. The Every Newborn: An Action Plan to End Preventable Deaths (ENAP) and Ending Preventable Maternal Mortality (EPMM), aim to catalyze global action to eliminate wide disparities in the risk of death and end preventable maternal and newborn mortality and stillbirths within a generation.

QWhat are the Intricacies in Newborn care?
There are numerous sophisticated therapeutic modalities introduced in sick newborn care. A significant portion of deliveries end up with preterm babies. Total Parenteral Nutrition is important for optimal nutrition for sick babies. All these are not yet available for management of preterm babies. PSSL will advocate for making available such therapeutic approaches in the country.

QDo you have a sophisticated date base for PMR and MMR?
The first step in formulating preventive strategies on perinatal mortality is the accurate capture of all perinatal deaths and classification of the causes of those deaths across all settings, using a globally applicable and comparable system. Sri Lanka initiated using ICD-PM classification advocated by WHO from January 2016. The ICD-PM is intended to facilitate the consistent collection, analysis and interpretation of information on perinatal deaths.

Not only the counting and registering but also the vital event is also important. Our council will facilitate registration of stillbirths and early neonatal deaths with Registrar General Department. In a framework of patient-centred care a humane approach is fundamental. Adding the dimension of rights-based approach will undoubtedly improve the quality of perinatal care.

QExplain how this field could be further improved by mixing technology?
In that process, as time passes by, it would become increasingly difficult not to take note of the great technological advances made in the fields of information and communication technology (ICT), and its application in perinatology. These advances are rewriting textbooks and transforming medicine and the way health care is delivered.

We cannot wait and watch any more, change must come, sooner than later. As much as antenatal care, skilled birth attendance and improved neonatal care, helped us conquer maternal and perinatal deaths, ICT and genomics are the weapons that will help us conquer further reduction of mortality and improve survival of pregnant mothers, unborn babies and neonatal.