---
Demand quality fertilizer before Maha season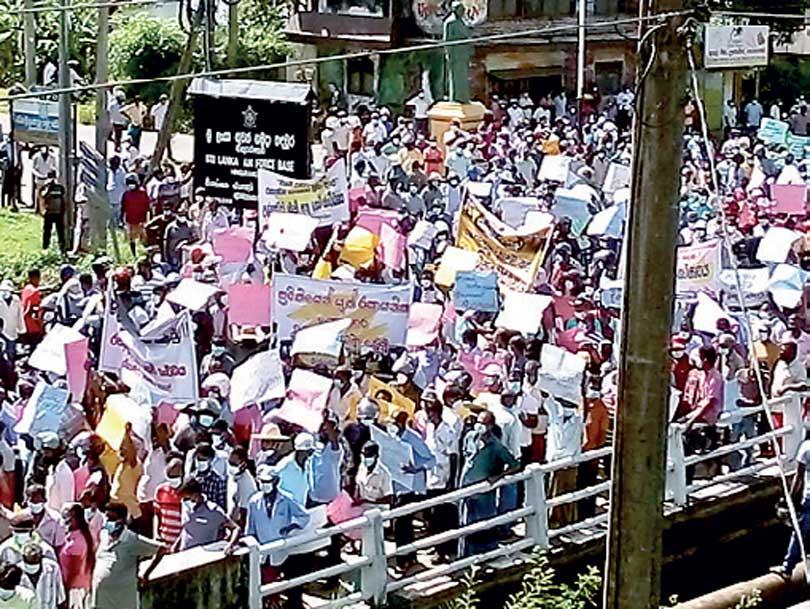 By K.G.Karunaratne
Paddy cultivators in Minneriya, Girithale, and Kaudulla agricultural schemes yesterday staged a protest at the Minneriya Junction on the Polonnaruwa- Habarana Road compelling the government to issue fertilizer of the required standards before releasing water for the Maha season.

More than 2,000 people were seen participating in the protest.

They pointed out the release of water from the reservoirs would not serve any purpose unless fertilizer was available.

The protest had caused obstructions to traffic creating a heavy traffic jam on this main road.

Organisers of the protest told the media that the farmers had been staging protests for the last several months requesting the authorities to resolve the issue but to no avail. They said the farmers had been compelled to take to streets against the lethargic attitude of the authorities. They warned that the farmer organisations would continue their protests.