---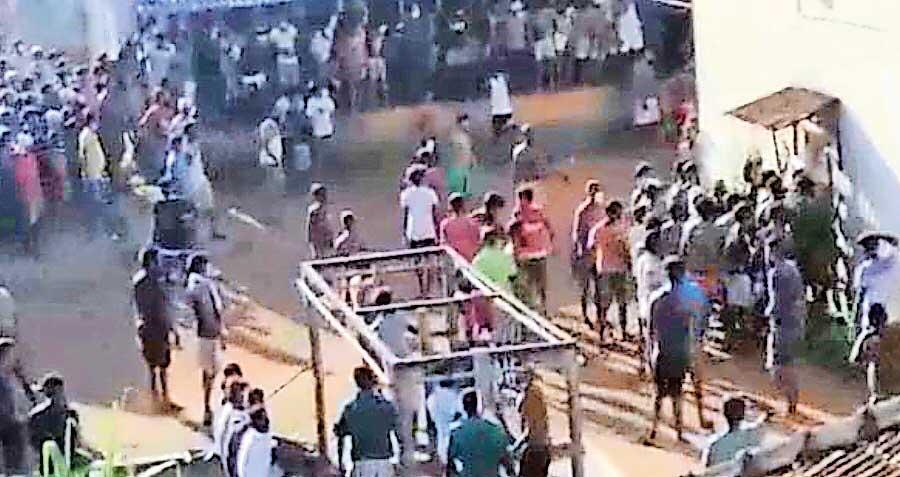 Footage of Mahara Prison unrest
The Mahara Prison riots, incidents of custodial killings, isolated incidents such as the suspicious death of

the Dutch monk, the passing of the 20th Amendment and its impact on independent commissions have emerged as a few key issues in the sustenance of legal governance in the country. During a recently held media briefing, several lawyers representing the Lawyers Forum for the People expressed their concerns on the challenges experienced by the judiciary during recent times.
Lawyers discouraged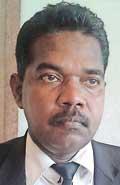 Lawyer Senaka Perera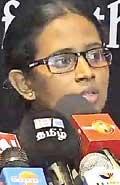 Lawyer Achala Seneviratne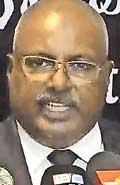 Lawyer Chula Adikari
Senior lawyer Senaka Perera claimed that many people who die while in the custody of the Police are said to be linked to the underworld or are drug addicts after they have been shot.
"But we are surprised that this happens, given the fact that there are civil law and a judiciary that speaks for the rights of all people. After the Mahara Prison riot, we saw how certain politicians behaved. The subject minister says "It was a result of two factions."

"The Attorney General's Department has taken a biased stance and the group of lawyers who were appearing on behalf of the victims are being discouraged. This is being done to coverup crimes and criminals involved in them. The AG's Department is fed by public funds but it is working against people's wishes.

"If they cannot stand for the rights of people how can people seek justice? We believe that the law is equal to all. Nobody can object lawyers representing their clients. For example, several factions objected lawyers from giving legal advice to Boossa prison inmates. Just because a person becomes a suspect or a criminal it doesn't mean he's exempted from the law. Then what about the privileged? They get various positions and are even elected to Parliament," he remarked.

He said that a report on the Mahara Prison riot was presented to the Justice Minister but there may be attempts to coverup the issue. "There have been no fruitful outcomes from Commission reports. If so there would have been a fruitful outcome on the Welikada Prison shooting back in 2012 where 27 inmates died. All these reports are drafted to get privileges. But we hope this report will serve justice to the victims," he added.
Impact of 20A
The lawyers also questioned the independence of commissions after the passing of the
20th Amendment.
"The Human Rights Commission and Office on Missing Persons are now headed by political appointees and it is quite clear that any report submitted from these commissions will now be biased," opined Attorney-at-law
Achala Seneviratne.

"So, where can people go to file a complaint about their issues? Apart from that we also see that the AG's Department is doing what the government says and therefore, how can we ensure that they would be fair on cases that have been filed. This would ultimately lead to a situation where victims will be accused and the accused Party will be released. There are thousands of cases filed on incidents of child abuse. So what the AG's Department should be doing is produce these cases to courts and work on apprehending criminals. But we don't see that happening. Although it is one of the most reputed organizations in the country we cannot agree on certain decisions taken as of late."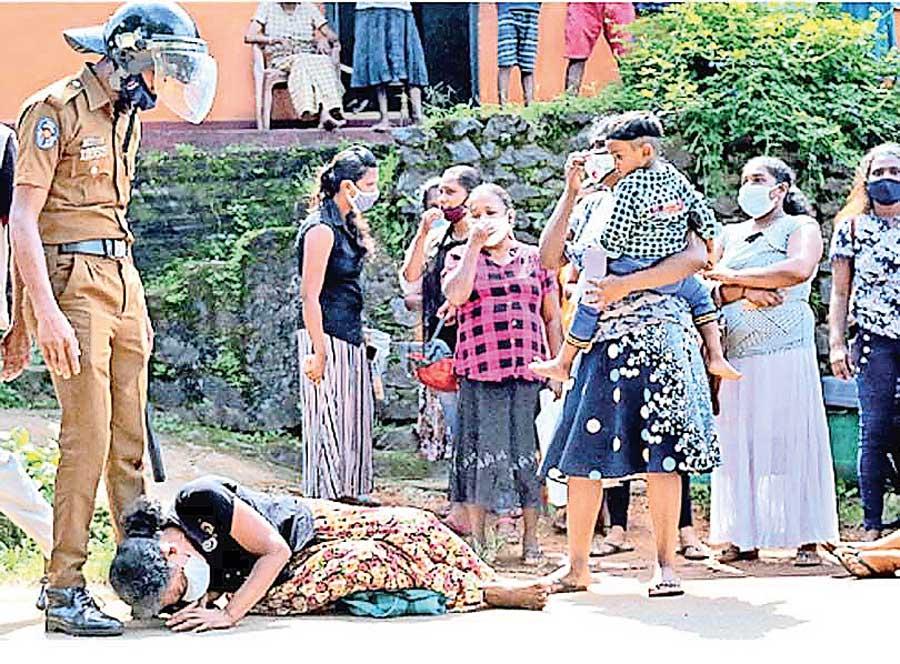 Grieving family members of inmates pleading for justice
Waiting for answers
Shedding light on a few more incidents that questioned the plight of the judiciary, Attorney-at-law Chula Adikari said that there's reasonable doubt regarding the fire that broke out at the Supreme Court complex. "We do not know what was burnt. Then a few days back the corpse of a Dutch monk was found. There weren't many reports about it on media.

This monk resided in a beautiful island and we suspect whether a powerful faction was eyeing this piece of land. The government is duty-bound to provide answers on these matters. In the aftermath of the Mahara Prison riot, many inmates were hospitalized and 11 of them died. They were killed while being in the custody of the government. If they are unarmed and are being killed by an armed faction then can't there be a doubt? Their only requests were to separate them from COVID infected inmates and do PCR tests on them. They neither asked for employment nor privileges.

But the government responded with bullets. People who spoke on behalf of the people such as Lasantha Wickrematunga and Prageeth Ekneligoda were either killed or disappeared. This is how State-sponsored terrorism happens.
"If they cannot stand for the rights of people how can people seek justice? We believe that the law is equal to all. Nobody can object lawyers representing their clients"
"We have limited chances to question the government. The death of 11 inmates at the Mahara Prison is a fraction of violence sponsored by the government. If a person robs a slice of bread etc, they get imprisoned without surety. But those who rob people's money in broad daylight haven't been imprisoned or struggled for surety. Here's the discrimination between the privileged and less privileged. Privileged people get blessings from the State but there's nobody to speak on behalf of the less privileged except for a few of us lawyers," he pointed out.