---
Lily Rachel Jacob
The hard reality of death has sadly removed from our earthly scene my Aunty Lily.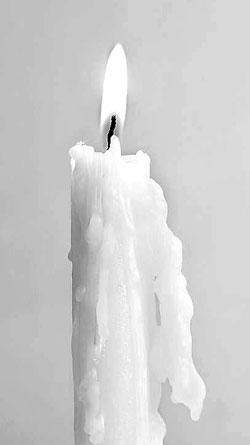 I first got to know her in the midst of a family tragedy, for my mother had died leaving my father and three little children. Since my mother was a Stephen from Badulla and so was Aunty Lily's mother, Aunty Lily and her mother took charge of the three of us.

Aunty Lily like her mother before her was a teacher. She began her life as a teacher in Wattegama.

Thereafter, she qualified to enter the Government Teachers' Training College in Maharagama. At Maharagama her teachers were the likes of S.F. de Silva, C.N.C. Jayawardena, Augustine Thambimuttu, Douglas Walatara, Duncan White and Mrs. Pate.

Her fellow students were my cousin Leo Devendra, my uncle John Daniels, my Trinity College Teacher Kingsley Cooray and Aunty Leela Gnanapragasam.

From Maharagama she went back to Wattegama for it was Wattegama that gave her study leave.

Then for personal reasons she had to move to Colombo. In Colombo she taught at a school in Wellawatte.

Then she went to the Maldives to teach. Finallly she taught at the school by the sea.

Therefore she would have taught generations of students who today in their own ways will remember her.

She married Sam Jacob and the couple were blessed with four children, three boys and a girl. The boys went to S. Thomas' Mount Lavinia and the
girl to Bishop's.

Aunty Lily's concern went beyond her family and her students for when my father used to visit us, she used to go marketing to buy tobacco for his pipe and cigars for him to smoke.
This I believe was because of her inner life and spirituality. She used to say her prayers and read her Bible and go to Church. Her last Parish Church was Christ Church, Dehiwela where she was involved with the Mothers' Union.

She in her own way with Uncle Sam helped my brother to go to England and start a new life, my sister to become a teacher and for me to get ordained.

When I last met her at Moratuwa in the midst of her 90th birthday she told me that even as a boy I used to be invited to lead family prayers.

This I owe to my father who had learnt from his father who was a lay worker in Gampola and his maternal uncle who was an Anglican Priest, the family tradition of family prayers, grace before meals and Church attendance.

Aunty Lily's family could be assured of my concern and prayers always.

May Aunty's soul together with the souls of all her family members rest in peace and rise in glory. Amen.
Sydney Knight