---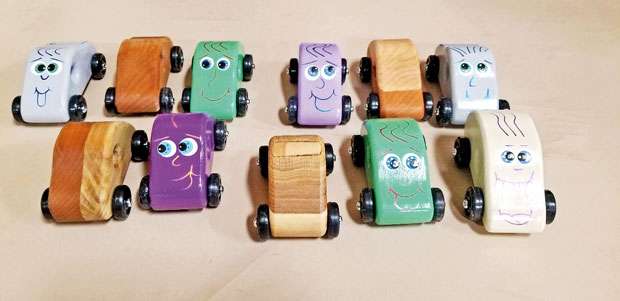 A long-haul truck driver recently walked into Tiny Tim's Toy Foundation in West Jordan, Utah, and asked for a box of toys. Alton Thacker gave him five, each packed with 125 cars.

"He stopped at children's hospitals along his truck route and handed them out," said Thacker, 83, a retired barber who started the toy factory 16 years ago. "And I know he'll be back for more. Seeing all those little smiles is a great motivator." The cars - simple wooden toys with a painted smile - are made at the factory and given free to children in need around the globe through charities, churches, children's hospitals and sometimes truckers who stop by for a box.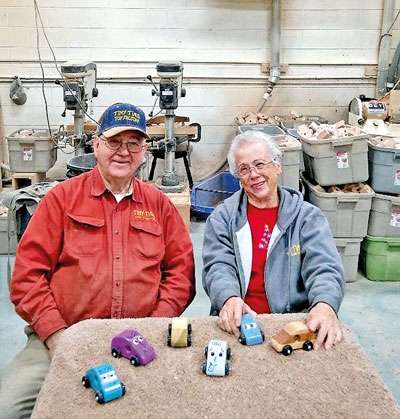 Thacker's factory reached a huge milestone this year when he cranked out his 1 millionth toy. He celebrated for a moment and then got back to work. "For every car we finish and give away, there's always another child who needs one," Thacker said. "For some kids around the world, one of our little wooden cars is the first and only toy they'll ever get."

"The highlight of my week is coming to the factory to help sand cars," said Wade Bender, 74, a retired high school biology teacher and football coach who drives 60 miles round-trip to Tiny Tim's every Tuesday. A car built from a block of scrap wood is a simple thing, he said, but the impact is immense. He said all kids react the same when they get the toy - whether they're in a children's hospital, a restaurant, a tough neighbourhood close to home or a developing country. The cars have been delivered to children in countries including Iraq, Afghanistan, Ghana, Thailand, Russia, Mexico and Brazil.

The factory gets the wood from leftovers donated by local lumber yards and cabinetmakers, and the rent for the workshop is paid by a generous benefactor. The Tiny Tim's Foundation for Kids buys paint and brushes with donations.

In addition to a regular rotating crew of 35 volunteers, he and his wife, Cheryl Thacker, also get help from churches and civic and Boy Scout groups that sign up for shifts running the band saw, sanding the cars or putting on wheels.Most of the painting - in bright shades of red, green, blue and purple, complete with faces - is done by inmates at the Central Utah Correctional Facility in Gunnison.
Source: Washington Post