---

The work of Gregory Burns is a testament to the belief that no disability can take away from the courage, perseverance and ability of the human spirit. Born in Washington, DC to a father who served in the diplomatic corps, Gregory Burns would spend much of his childhood away from his native home. Having contracted polio as a child, Burns was left paralyzed from the waist down. He was fortunate to be born into a loving and encouraging environment where he soon picked up paint brushes and crayons. At just the age of three, he took to water and learned to swim. By the age of six, Burns began painting lessons while living in Paris. Today Gregory Burns is an internationally acclaimed fine artist and a world-class athlete. He has set four world records in swimming during three Paralympic Games. After 30 years of painting across four continents, Burns has received critical acclaim in many countries and was also the recipient of the 2016 Sports Artist of the Year Award.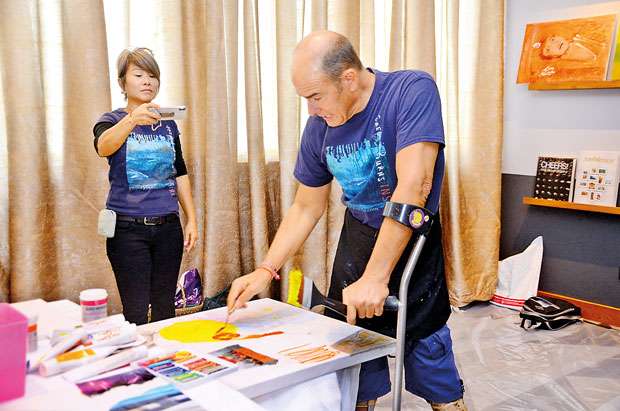 The Shangri-La Hotel, Colombo, recently welcomed Burns as their first artist-in-residence. Burns who has a long standing relationship with the group of hotels has travelled across the world helping the organisation support various disadvantaged communities with his endeavours. Since 1984, Gregory has also mentored less advantaged groups and individuals through Disability Awareness Programmes and Motivational Keynote Presentations for numerous schools, clubs and organisations across the globe.

In Sri Lanka, Burns conducted art workshops together with the Non Governmental Organisation 'Navajeevana' in Hambantota. He also conducted a motivational workshop for a selected group of deserving youth from the suburbs of Colombo.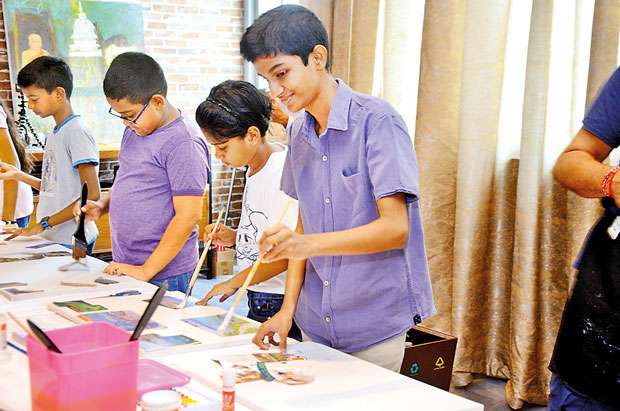 The artist reveals that his achievements were not by chance or fortune but through perseverance and determination. "Questioning my human condition made me look at life more differently, than I think I would have otherwise. Early on, I had a lot of different talents. I was a jack of all trades but master of none. In my early twenties I decided that I wanted to master something. I decided to master swimming and painting, both of which made me feel better. They were like my counsellors. I never saw a psychiatrist, I'd seek the swimming pool or the studio. They helped me to navigate life and feel good about myself," Burns said. "But then I realised, I wanted to do more than just letting these fields be my counsellors, which is when I began to take art more seriously. I took on swimming as a profession even though I was never paid for it," he adds.

In this day and age, where you can do so many things as an artist, the limits are boundless according to Burns who believes that young artists in the making should make use of every opportunity. "If you want to break ground or do something new, it has to come from you. Let the answers you look for, come through you."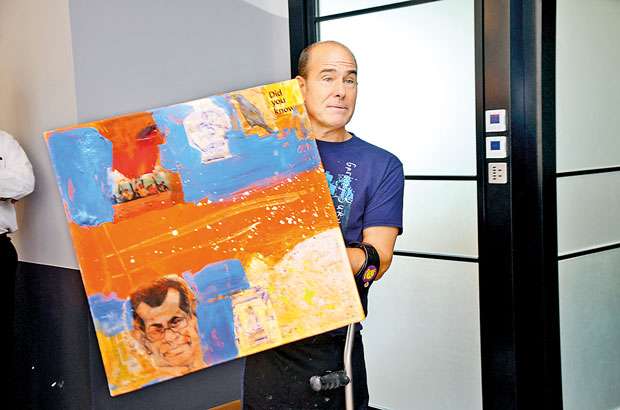 The feedback Burns received from the children he worked with has been mostly about how his workshop embraces freedom, as opposed to the stereotypical forms of art they pursue in a classroom. "Find some things that you're good at, pursue them. Give them your attention and the time that they need to develop because everything that's good in life takes time. Most importantly,
believe in yourself. Be willing and try hard", Burns advised.

Speaking of his experiences in Sri Lanka he recollects how much the country has changed since his last visit post the Boxing Day Tsunami. "An interesting thing I noticed this time was that there are a lot of book stores in Sri Lanka as well as used book stores. Where I live in Singapore, all the book stores have closed down. This is something positive that I observed here," Burns said.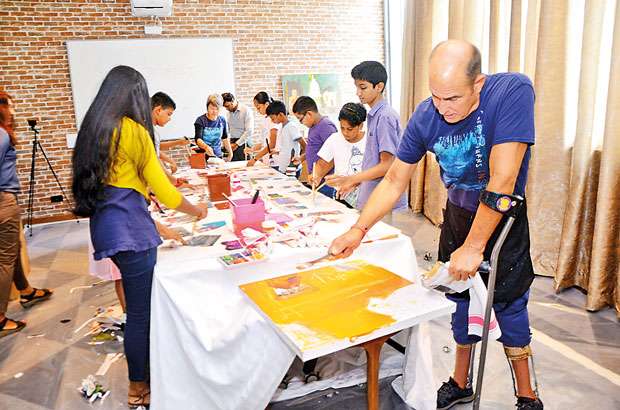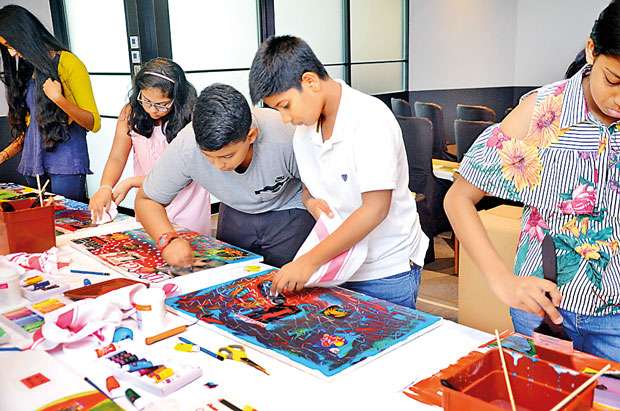 Pix by Damith Wickramasinghe