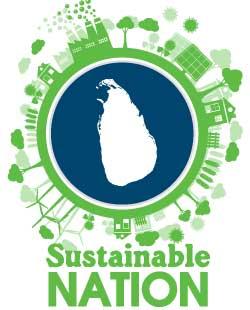 At the Daily Mirror, we believe that climate change is one of the greatest threats that we, as Sri Lankans, will face in the future. Therefore, we intend to provide our readers with local and international content with the objective to educate and inspire. We would also like to learn from our valued readers about any ongoing initiatives in making Sri Lanka a more sustainable nation.
We aim to explore sustainable ways of living that have the most positive impact on not just our natural environment, but also for humans and animals.
While topics such as global warming, pollution, and inequality are confronting, we believe it's time the media stopped shying away from these issues and became an active participant in finding solutions - and we hope you will join us.
---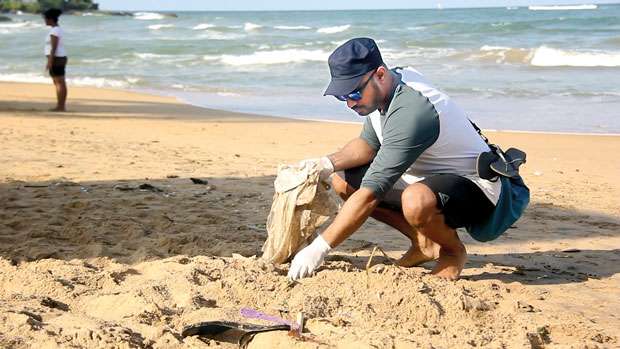 As we move towards sustainable approaches to keep the country clean, many individuals have volunteered to make this an achievable task. With the ever-increasing usage of plastics and polythene, it has become a daily challenge to minimize the use of these non-biodegradable materials. The damage caused is irreversible and we humans are directly affected by these careless practices. It is in such a backdrop that one young lady decided to initiate Green Choice Lanka – an environmental advocacy organisation to unify and protect Sri Lanka.

Green Choice Lanka is the brainchild of Upekshi Perera, who describes herself as a marketer by profession but also an ardent nature and wildlife wanderess by choice. "As such I take any opportunity to explore the magic of Lanka, whether it is camping or roaming in a jungle, hiking the mountains or waterfalls, scuba diving, relaxing on the beach or a take simple walk in the night. Sri Lanka isn't just my birthplace," she said in an interview with Mirror for Hope."It is everything to me and it breaks my heart when I see people engaging in careless practices. A major concern is in terms of waste management. I always wanted to start a project of this nature but I had to postpone it from time to time."
For more details on upcoming projects visit the Green Choice Lanka FB page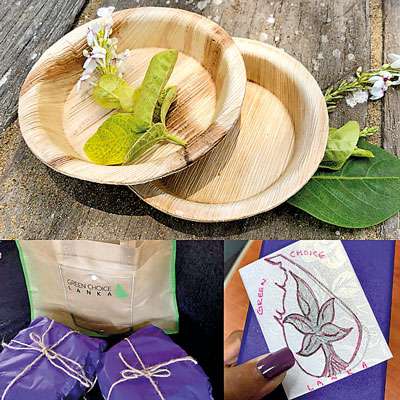 Her passion to see a greener Sri Lanka encouraged her to establish Green Choice Lanka on September 1 as an Environmental Advocacy Organisation, with the intention of unifying and protecting the island, with all of Sri Lanka, for Sri Lanka. "Whilst we are all aware of the massive waste disposal issues which have significantly polluted and impacted our environment, to date there is no contribution towards planning a mitigation process," she continued. "Our main focus through Green Choice is to strategically reduce the disposal of plastics and polythene through spreading awareness among the general public on topics such as the toxicity of plastic. In addition to that we also help them to understand that simplified lifestyle changes can make a massive difference resulting in ecological restoration. This is mainly aimed at an educational programme for the youth since they are our future."

Several activities done by Green Choice Lanka includes engaging in beach and city-wise cleanups to socially portray the importance of keeping the community clean and approaching certain manufacturing companies to restrict their packing while suggesting alternative eco-conscious and compostable products to reduce the carbon footprint such as Areca leaf (Kolapath) plates. Upekshi also shares photos of beautiful sceneries in Sri Lanka, highlighting on why they shouldn't be polluted in turn promoting sustainable tourism. "We also encourage the use of Bamboo toothbrushes, bamboo and paper straws, reusable bags, bottles, mugs, wooded cutlery and looking at expanding the product portfolio to have alternative eco-conscious products to help customers in their everyday lifestyles.The organization is a one woman show but we have been reaching out to other voluntary organizations and individuals since unifying Sri Lanka is my main objective. We recently partnered with the Marine Environment Protection Authority (MEPA) for the International Cleanup Day project recently organized by Sri Lanka, which is an ideal example which had over 200 participants present from all walks of life."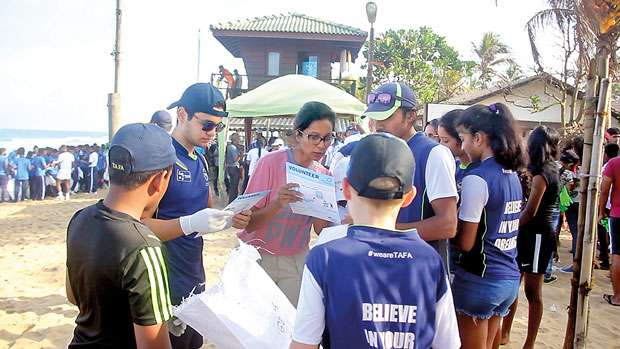 At Green Choice Lanka they advocate in bringing about a change."It's about developing a habit and remembering to carry your reusable bag to the supermarket or pola, to regain the practice of carrying a reusable bottle as we all did when in school, refuse the plastic straw, sit in and take away shops should focus on compostable lunch sheets.
Our main focus through Green Choice is to strategically reduce the disposal of plastics and polythene through spreading awareness among the general public on topics such as the toxicity of plastic

"Time and negotiating with suppliers was the most challenging," Upekshi continued. "Time as it was many sleepless nights similar to those of assignments and business proposals you have to do on top of a full time job, especially because it started with a simple idea and concept, which then grew into bigger ideas and a wider mission and vision. Negotiation, as this sustainability initiative to me is not about making it a profit centre, but about making it affordable and reachable, thus negotiating best prices with certain suppliers was a crucial task. When I look back at the day it was launched I wonder whether I was even ready but it is always good to take a risk and see it work in the end.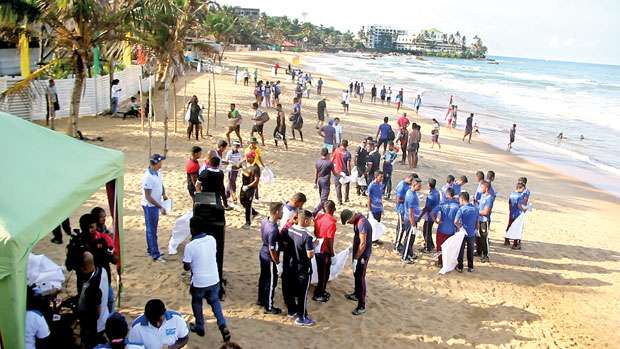 Upekshi is currently working on an awareness walk and focusing on conducting educational programmes for the youth. In addition to that, a canal project is also in the lineup of upcoming events. In her concluding remarks, Upekshi asks all fellow Sri Lankans to look around and admire the beautiful surroundings. "This is our home. If we don't protect mother Lanka, who will? Sri Lanka is a little bit of everything, as Sir. Arthur C. Clarke quoted. We have the world's largest blue whale, which has ever lived, the highest density of leopards in the world, world heritage citadels, mythical jungles, magical waterfalls, mighty mountains, ancient cities, historical harbours and forts to list. But do you want your next whale and dolphin excursion to be in an ocean full of plastic? Do you want your loved ones to constantly fall through the polluted air we breathe?If you say no, then change also begins with you. So take a minute to join in this journey to create a disposable plastic Free Sri Lanka.