---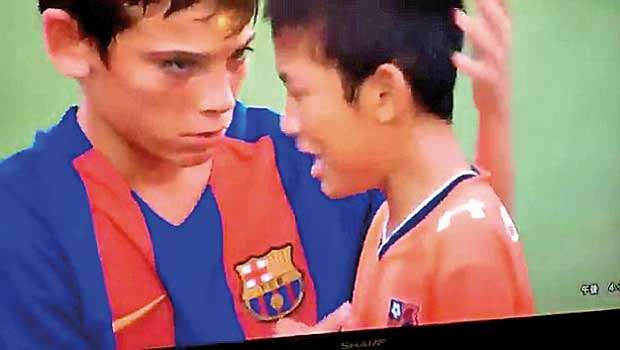 With the Football World Cup now over, it's easy to focus on the disappointments on your team not taking the top spot. While most stories are focused on a triumphant win for France, there's also been some wonderful stories of humility and kindness from those who found themselves on the losing side.
By far the most impressive story comes from the Japanese team who were beaten by Belgium 3-2. Always a class act, the Japanese team bowed to the Brazillian team before they headed into the change rooms. Heartbroken fans then took to the stands to clean up the rubbish left behind as a mark of thank you to Russia for hosting the cup. It didn't stop there either, the Japanese players also cleaned up their dressing room and left a note in Russian with the simple words of "thank you".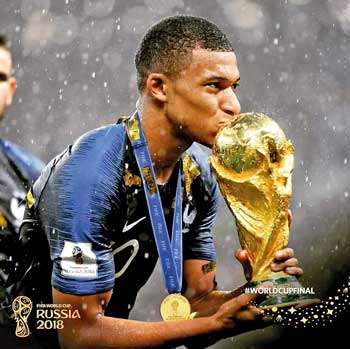 French striker Kylian Mbappe - a patron of the Premiers de Cordée association. (An organisation that offers hospitalized and disabled children the opportunity to participate in sports) has donated his fee for the seven World Cup games and championship bonus roughly USD500,000 to the organisation.

"The player's entourage and his family made us aware of his gesture a few days ago," Sebastien Ruffin, director general of Premiers de Cordée, said: "We are touched by Kylian's gesture. This is something very personal - we never ask for any financial help from our ambassadors. Kylian is a great person. When his schedule allows him to, enjoys getting involved with us. He is very good with the children and always finds the right words to encourage them".

It seems Mbappe's generosity has had an impact on his teammates as well - according to L'Equipe, some players are donating part of their earnings to fund an educational trip to Russia for 25 students of the Jean-Renoir College in Bondy, the underprivileged suburb that Mbappe was born in.

The next generation of football stars competed against each other recently at the Under 12's Junior Soccer World Challenge. Barcelona recently beat the Japanese Omiya Ardija Junior team 1-0 in Japan. The young boys representing Omiya Ardija were visibly distraught at the loss and in a touching show of encouragement, the Spanish side personally comforted their rivals with hugs and encouraging words.

Let all these teams set an example for players and fans alike around the world on the gracious way to win and to lose.

Source: Internet