---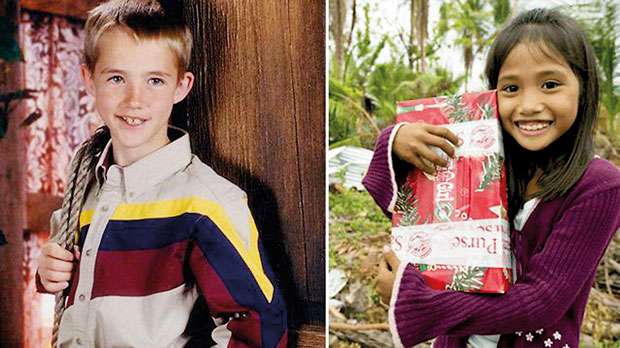 Joana, who hailed from Quezon City in Manila, received a shoebox of gifts from an American group named Samaritarian Purse's as part of their "Operation Christmas Child" program. The box had been sent by a young man named Threll who was not much older than from Idaho in the United States.
Operation Christmas Child is a charitable program which invites church members to pack a shoebox with items such as toys, toiletries and school supplies and send to children in countries of need. Philippines, Africa and India have all been part of Operation Christmas Child in the past. Most of the time, the sender will also include a photo of themselves and in this case, little blonde Tyrell included a picture of himself in a cowboy outfit with his name and address. Unbeknown to Tyrel, Joana had written to say thank you as the shoebox had really made an impact on not only her, but also her family. Unfortunately, he never received the letter.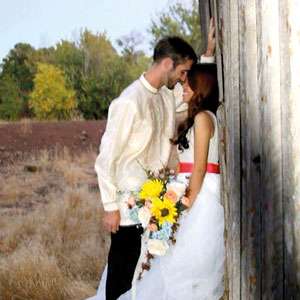 Fast forward 11 years and Joana again attempted to make contact with Tyrel, this time over Facebook but not knowing who she was, he denied the request. Joana was persistent
in wanting to thank the now not- so-young-boy that had put a smile on her face so many years ago. After another friend request, Tyrel became curious about this mystery girl and Joana received a message from him asking 'how do you know me?' And she asked him 'you know about Samaritan's Purse?'".

"Tyrel answered, 'yes, I did that when I was six or seven years old. I don't remember what I put in the box but yeah, I did it.' And she responded back, saying 'I think I got your box.'

An online friendship blossomed as they both found out that they had many interests in common while they learned about each other's culture and lifestyle.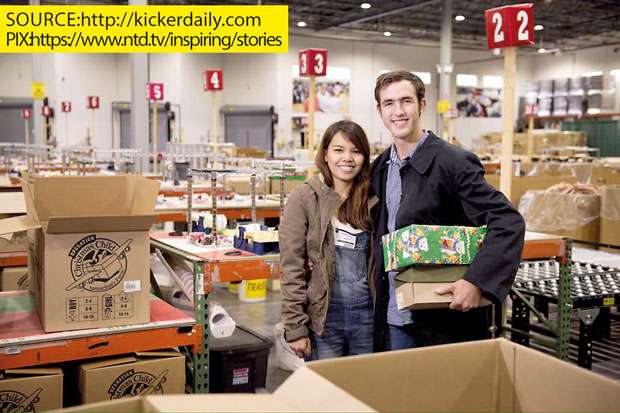 It was only a matter of time before Tyrel took the plunge and flew out to the Phillipine's to meet Joana in person. As their eyes met for the first time, the connection was instant. "Once I saw his face, an amazing feeling came over me," Joana recalled. "I was so happy I cried. All I knew was Joana was the one," Tyrel expressed.

With heavy hearts they had to say goodbye but upon returning to the Phillipines with his own father, he asked Joana's Pastor Dad for her hand in marriage. He happily agreed and they wed in 2014, in a country-themed wedding at Tyrel's parent's cattle ranch, 14 years after she received that lucky Christmas gift. Guests at the wedding were asked to then donate Christmas boxes themselves to carry on the tradition of giving to those less fortunate and to celebrate the love that Tyrel and Joana have found because of the project. Tyrel added "I remember as a little boy, I was so excited to know the toys and other items I put in the box would bring joy to another child somewhere else in the world. I just didn't know the joy it would bring back to me one day." The couple has recently welcomed their first child into the world, a little boy and are still happily in love and living in the US.