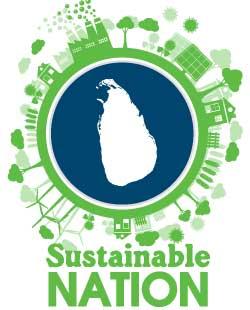 At the Daily Mirror, we believe that climate change is one of the greatest threats that we, as Sri Lankans, will face in the future. Therefore, we intend to provide our readers with local and international content with the objective to educate and inspire. We would also like to learn from our valued readers about any ongoing initiatives in making Sri Lanka a more sustainable nation.
We aim to explore sustainable ways of living that have the most positive impact on not just our natural environment, but also for humans and animals.
While topics such as global warming, pollution, and inequality are confronting, we believe it's time the media stopped shying away from these issues and became an active participant in finding solutions - and we hope you will join us.
---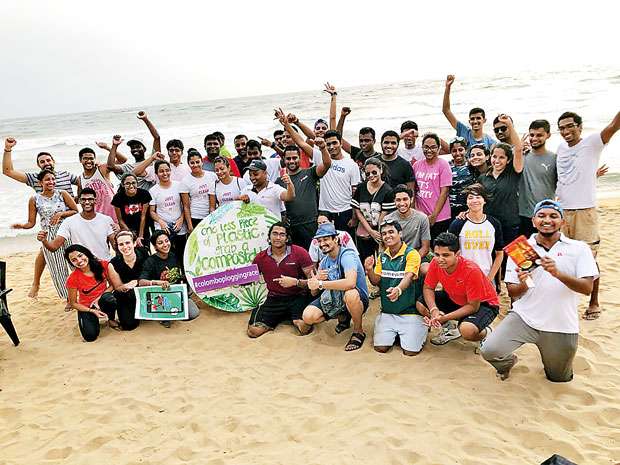 Plogging, defined by Wikipedia as "the combination of jogging and picking up litter", is a concept created in Sweden but has since spread to other countries as a way to get a work out and help the environment at the same time. By bending, squatting and stretching to collect rubbish as you run, the body experiences a wide range of movement and can be enjoyed by people of all ages and fitness levels. Savera Weerasinghe of local company Anantara Sustainables has brought the initiative to Sri Lanka for the first time but with a competitive element. Held in partnership with Fox FM, the event was held on the 4th of August and included teams of 3-5 people racing around Dehiwela for 3 hours.
The aim was to pick up the most trash in four categories – plastic, metal, glass and landfill. The plogging race was a major success with the 11 teams competing collecting a whopping 1350 kg worth of trash between them! To break it down that's:
159kg of plastic,
768kg of glass,
138kg of metal and
284kg of landfill.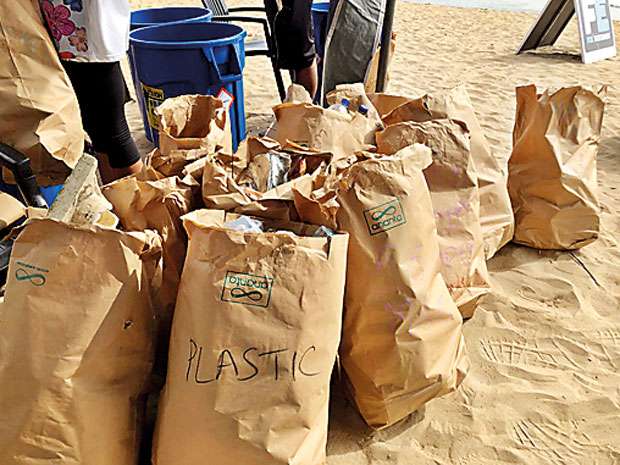 The victorious teams were given vouchers donated by local businesses, but you could say the real winner of this event was the environment. Due to the enthusiasm of the participants, Ms Weerasinghe has advised that that participants are interested in having a plogging event once a month. If this sounds like something you would like to get involved in, please follow Ananta Sustainables on Facebook or Instagram for more information.
Winner's Results:
PLASTIC: Harpos Pizza – 46kg
GLASS: MAS Kreeda – 286.5kg
METAL: MAS Kreeda – 108kg
LANDFILL: Stax – 74kg