---
Reunite years later at St. Jude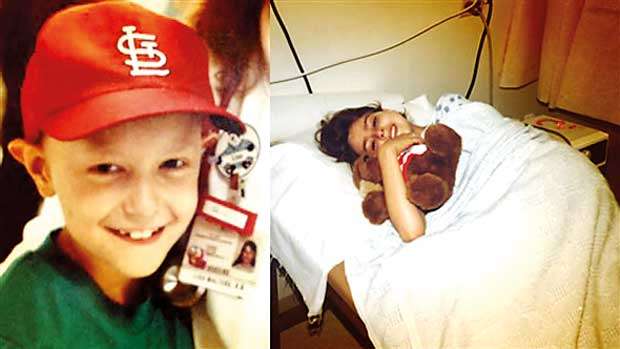 Joel Alsup and Lindsey Wilkerson first met as patients at St. Jude Children's Research Hospital
It makes sense that Lindsey Wilkerson and Joel Alsup would return to the place where they met to get married. The venue also happens to be the place that saved their lives.

The couple recently tied the knot at St. Jude Children's Research Hospital, where the pair received cancer treatment as children and where they reunited two decades later as St. Jude employees.

St. Jude has altered the course of numerous families whose children have received a shattering cancer diagnosis.

That was the case for Alsup, who was an energetic, sports-loving boy in Tennessee when he started having problems using his right arm.
"There was a tumour growing in my right arm near a bone in my right shoulder," he recalled.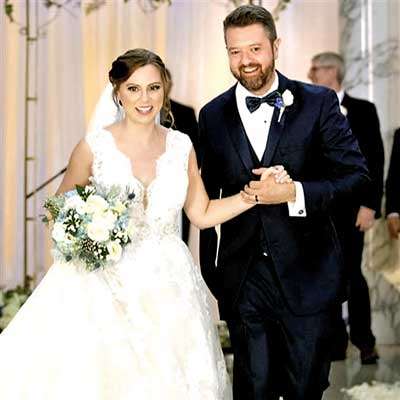 The bride and groom at their Sept. 1 ceremony!

After a flurry of meetings with doctors, his family headed for Memphis for treatment at St. Jude.

A similar story was unfolding hundreds of miles away in rural Missouri, where Wilkerson had been diagnosed with acute lymphoblastic leukaemia.
"Hearing that I had cancer, I was terrified," she told TODAY.

Wilkerson also remembers being frightened by conversations about the cost of her treatment.

"My parents were checking their bank account. They were going to put our house on the market to sell everything, to hopefully be able to provide me with the care that could save my life," she said.

But St. Jude officials reached out to let them know their financial burden had been lifted: The facility never bills their patients for treatment, housing or food.

"They reminded our parents that at St. Jude Children's Research Hospital we don't have to worry about money, that it's already been taken care of," Wilkerson said. Both she and Alsup underwent intense, gruelling treatment. Joel's arm was amputated. Lindsey received nearly three years of chemotherapy. But between the heavier moments, the two found each other and developed a deep friendship.

"I remember very clearly meeting Lindsey for the first time," Alsup said. "We were actually at a fundraising event for St. Jude."

Wilkerson remembered meeting Alsup as well.

"I thought he was incredibly smart and very, very funny," she said.

But their paths diverged after leaving the hospital.

As an adult, Wilkerson eventually moved to Memphis, taking a job in St. Jude's fundraising and awareness organization.

"Since the age of ten I have known that there was nowhere else I wanted to be other than St. Jude Children's Research Hospital," she said.

Coincidentally, or perhaps through fate, Alsup also ended up working at the hospital, at the video production unit.

The two rekindled their friendship until it developed into something else.

"I thought, 'All right. I'm just going to say it,'" Alsup said. "I think I just skipped the step from, 'I've always liked you,' to just saying, 'I love you.'"
Wilkerson said she felt the same.

"He just turned to me and he said, 'I love you.' And I knew it immediately - I loved him, too. I have loved and admired him all my life," she said.
St. Jude, the facility that saved their lives and brought them together, became the obvious venue for the couple's wedding.

"To be able to walk down the aisle, to my best friend and the love of my life, Joel, on the grounds of this place was hallowed," Wilkerson said.
The pair is now part of the St. Jude Life Programme, a unique research study tracking childhood cancer survivors. They also are raising Wilkerson's two children from a previous marriage.

"It has been the most loving and incredible experience of my life to have this family now," Alsup said.

Source: TODAY