---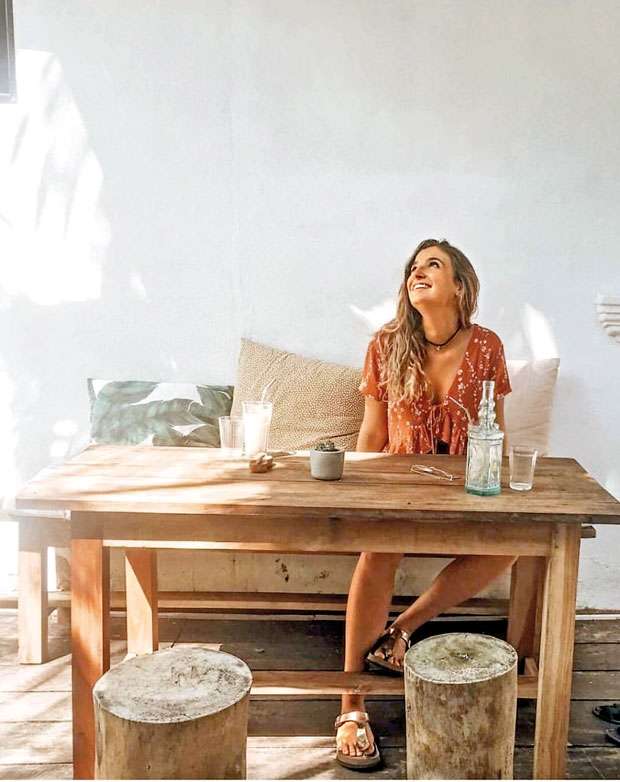 You may think that one straw in your beverage isn't going to hurt right? It's just one straw. But imagine if even just a quarter of the world's population said that every single day, "it's just one straw". Multiple that by billions of people and over the year, that's a lot of rubbish. But it's not just straws that are the bad guy here, think of all the other disposable plastic products you might use that you thought were unavoidable. That is, until now.

Enter Bhumi, an eco-friendly social enterprise that is bringing sustainable products to Sri Lanka.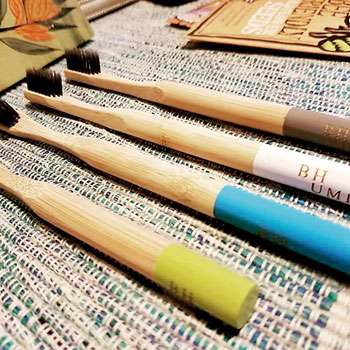 Creators of Bhumi, Shilpa and her husband became inspired to start the business after visiting Cambodia earlier this year. "In terms of their currency, its value is much lower than ours but every café had metal and bamboo straws and we thought, if they can do it here, it's crazy that Sri Lanka isn't doing it! Personally, we were already doing things such as composting at home but we had never thought about it in a business sense." Shilpa said in an interview with Mirror for Hope.

Dedicated to making ethical, cruelty-free, palm oil free and sustainable products more accessible to people in Sri Lanka, all their products are sourced, manufactured and shipped in a way that protects the planet to the best of their abilities. How do they do this?
They don't use air freight. Instead, when shipping, they find out if any business has space left in a crate already coming to Sri Lanka and they'll share the space.
When sourcing products, there must be full transparency and certification the for the whole product's journey. "We don't want to come up with an ethical product at the end that has issues in between that we don't know of. I would rather lose out on the locally made label if it means we are getting products that are high quality and really ethically made." Shilpa said.
Their huge range of reusable stainless-steel and bamboo straws are currently Bhumi's biggest selling item. Boutique cafes and hotels (especially those owned by expats and millennials) were amongst some of Bhumi's first customers. Mothers are also buying sets for their families, which sets a great example for the children on how to look after the environment day to day.

The reusable straws are available in a variety of colours and sizes, even metallic rainbow, now just imagine how great that will look on your foodie snaps on Instagram!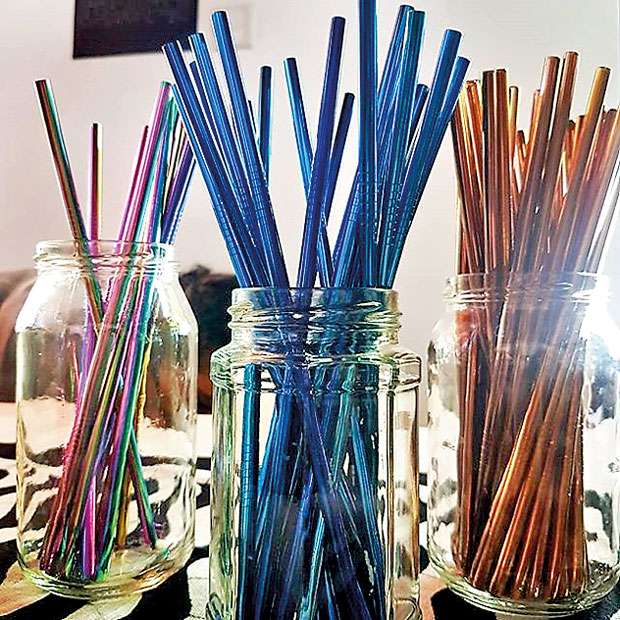 While it may seem that reusable straws are the cool new product of the moment, Bhumi has many other eco-fabulous products for your home. Here's some of the current favourites:
Shampoo bars. Replace that plastic bottle is the shower with one of these bars that works like a bar of soap. Just lather and wash.
Silicon reusable menstrual cups. For the ladies, this genius product can last for up to 10 years. With a one-off cost, you can save thousands of rupees that you would normally spend on conventional plastic sanitary products.
Palm oil free soaps. Also, currently in production with a local supplier, Bhumi are making a soap dish from wood offcuts that makes sure your soap stays ventilated in the bathroom. This means no more unnecessary wastage or having to scrub grimy soap gunk off your soap holder.
Wooden toothbrushes and wooden handled cotton swabs. Although the toothbrush heads are still nylon and can't be recycled, the wooden parts can be composted when you are finished.
Even with reusable straws gaining in popularity, there is a resistance among the hospitality community to switch from plastic to reusable. The main concern seems to be the belief that the businesses won't be able to clean them fast enough (it's easy, you receive a small cleaning brush with every straw). Paper straws are available in Sri Lanka and can seem like an attractive alternative, but most brands will have a coated plastic lining on the inside (the same as coffee cups) to stop it from going soggy, which means they'll also have to be thrown out.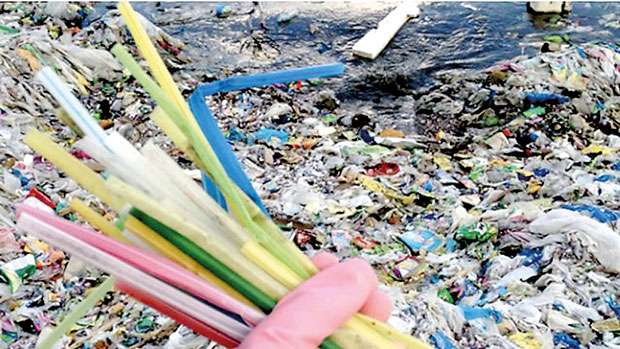 Down south, hotels, cafes and expats are embracing sustainable options faster. "Along the coast, because they are living there, on the beach, they see the environmental impact of plastic. It affects their livelihoods so they are motivated to do something about it. In Colombo people don't have to deal with the garbage and repercussions. When you live in a city, garbage just goes away. Imagine if the garbage collector didn't turn up in Colombo and you had to manage your own garbage!" Shilpa said thoughtfully.

Bhumi is continuing to evolve as they discover more eco-friendly options. Gaining inspiration from their own lives, as well as family and friends, they have plenty of ideas for helping people become more self-sustainable. Head over to their Facebook or Instagram page to check our new products as they arrive, eco tips and cute animal photos – something we could all have more of in our lives!

So, what are you waiting for? Be the change you want to see in the world, set an example to your friends and family and show you care about the environment, and look incredibly good doing so!