---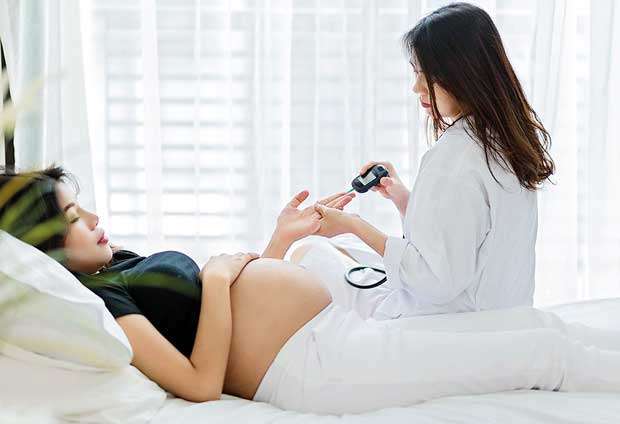 Out of the many non-communicable diseases, diabetes takes such a prominent place that we all know of at least one person with diabetes. While diabetes comes as Type 1 and 2, there may be instances when it could get severe, especially with age. Diabetes not only affects one's health, but also the quality of life of an individual. Statistics have proven that over 425 million people have diabetes. Diabetes can be expensive for the individual and the family. While the focus has been diverted towards diabetes mellitus, gestational diabetes mellitus (GDM) is less spoken of. In view of the Diabetes Awareness Month which falls in November, the Diabetes Association of Sri Lanka (DASL) has planned several programmes.
Hence we spoke to Dr. Chamari Warnapura, Deputy Medical Director – National Diabetes Centre at DASL who
shed light on GDM.
What is gestational diabetes?
Gestational diabetes is high blood sugar that develops during pregnancy and usually disappears after labour. It can occur at any stage during pregnancy, but is more common in the second half. It occurs if your body cannot produce enough insulin to meet the extra needs in pregnancy. Expectant women can help control gestational diabetes by eating healthy foods, exercising, and, if necessary, taking medication. Controlling blood sugar can prevent a difficult birth and keep you and your baby healthy.

Prevalence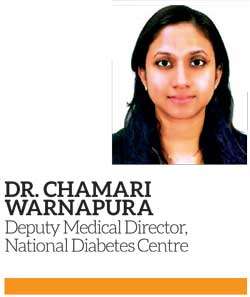 According to the statistics collected by the DASL 1 in 4 persons have abnormal sugar levels. 2.1 million and 2.3 million people have diabetes and pre diabetes respectively. According to the last prevalence study, which was done in 2008, 21.8% abnormal blood sugars in total are prevalent in Sri Lanka. Dr. Chamari Warnapura said that 1 in 7 births were affected by gestational diabetes. "The prevalence of high blood glucose in pregnancy increases rapidly with age and is highest in women over the age of 45. In 2017, there was an estimated 204 million women (20-79 years) living with diabetes in the world. This number is projected to increase to 308 million by 2045. 1 in 3 women with diabetes were of reproductive age. 21.3 million or 16.2% of live births had some form of high blood sugar during pregnancy. An estimated 85.1% were due to gestational diabetes. The vast majority of cases of high blood sugar during pregnancy were in low- and middle-income countries, where access to maternal care is often limited," said Dr. Warnapura.

Risks to mother and foetus
"Gestational diabetes mellitus (GDM) is a severe and neglected threat to maternal and child health", Dr. Warnapura continued. "Many women with GDM experience pregnancy-related complications including high blood pressure, large birth weight babies and obstructed labour. The mother can go on to develop type 2 diabetes within 5 to 10 years after delivery. The foetus can develop conditions such as low blood sugar, jaundice and low calcium. Babies may also have a large birth weight leading to obstructed labour," added Dr. Warnapura.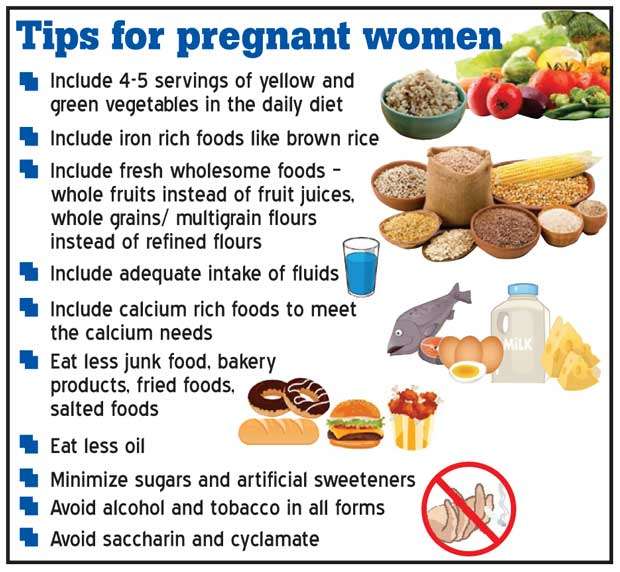 Detection and diagnosis
According to Dr. Warnapura, the risk assessment for GDM should be undertaken at the first prenatal visit. "Women with clinical characteristics consistent with a high risk of GDM (marked obesity, personal history of GDM, sugar in urine, or a strong family history of diabetes) should undergo glucose testing (see below) as soon as feasible. If they are found not to have GDM at that initial screening, they should be retested between 24 and 28 weeks of gestation. Women of average risk should have testing undertaken at 24–28 weeks of gestation," she added.

Low-risk status requires no glucose testing, but this category is limited to those women meeting all of the following characteristics:
Age >25 years
Weight normal before pregnancy
Member of an ethnic group with a low prevalence of GDM
No known diabetes in first-degree relatives
No history of abnormal glucose tolerance
No history of poor obstetric outcome
She further said that a fasting plasma glucose level of >126 mg/dl (7.0 mmol/l) or a casual plasma glucose >200 mg/dl (11.1 mmol/l) meets the threshold for the diagnosis of diabetes, if confirmed on a subsequent day, and precludes the need for any glucose challenge.

"Reclassification of the mother's sugar status should be performed at least 6 weeks after delivery," Dr. Warnapura continued. "If glucose levels are normal post-partum, reassessment of sugar level should be undertaken at a minimum of three-year intervals.

Women with pre-diabetes in the postpartum period should be tested for diabetes annually. These patients should receive intensive lifestyle management therapy and should be placed on an individualised exercise programme because of their very high risk for development of diabetes. All patients with prior GDM should be educated regarding lifestyle modifications that lessen insulin resistance, including maintenance of normal body weight through lifestyle modification."

Diabetes Awareness Month
The DASL has been in the forefront in spreading awareness on diabetes. One of their programmes include 'The Family and Diabetes' which aims to raise awareness on the impact that diabetes has on the family and support network of those affected while promoting the role of the family in the management, care, prevention and education of diabetes. These aims are achieved with campaigns such as #don'tsugarcoatit – which is a nutritional labelling campaign spreading awareness on food labelling. The other aspect is to conduct awareness programmes for the whole family.

Health tips for pregnant women
As always, pregnant women with GDM should keep an eye on their diet. "In order to get all the vitamins and minerals you and your baby need, you should try to eat food rich in vitamins and nutrients from different sources every day," Dr. Warnapura further explained adding, "This means you should have a balanced diet with the right proportions of carbohydrates, protein, vitamins, minerals and water."

In addition to that, pregnant women should also do regular exercises. Exercise means being active and it helps to lower blood sugar. When you have gestational diabetes being active every day can help lower your blood sugar. "But there are a few things to keep in mind," Dr. Warnapura stressed. "Pregnant women should stop exercising if they feel contractions. Also if they are taking insulin and feel that they are having low blood glucose then they should stop exercising and treat that condition instead." she said.