---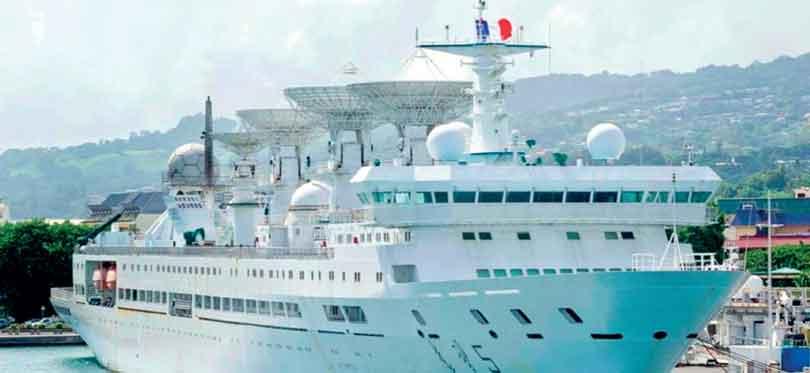 Concerns raised at the"highest levels"
Sri Lanka has so far refused to block entry
Research vessel to arrive at Hambantota Port

By Easwaran Rutnam
India has formally lodged its concerns with Sri Lanka with regard to a Chinese research vessel which is set to arrive at the Hambantota Port next week, Daily Mirror learns. Sources said that concerns were raised at the "highest levels" over Sri Lanka's decision to allow 'Yuan Wang 5' to dock at the Hambantota Port. The ship is set to arrive at the Hambantota Port on 11 August and will remain at the port till 17 August. Sources said that Sri Lanka has so far refused to block entry to the ship despite the concerns raised by India.
The ship is expected in Sri Lanka for refueling but India is concerned the presence of the ship will pose a threat to its national security.

Marine traffic observed by Daily Mirror showed that the vessel had departed from the Jiangyin Port in China on 13 July and is currently sailing at 19.0 knots and is heading to Hambantota. Yuan Wang-class vessels are used for tracking and support of satellite and intercontinental ballistic missiles.

India is concerned the vessel can be used to spy on India while docked at the Hambantota Port.
China had last week defended its right to bring its ship to Sri Lanka as the Sri Lankan authorities had given approval.

On Friday the Chinese Government had said it hoped the relevant parties would refrain from interfering with its legitimate maritime activities.