---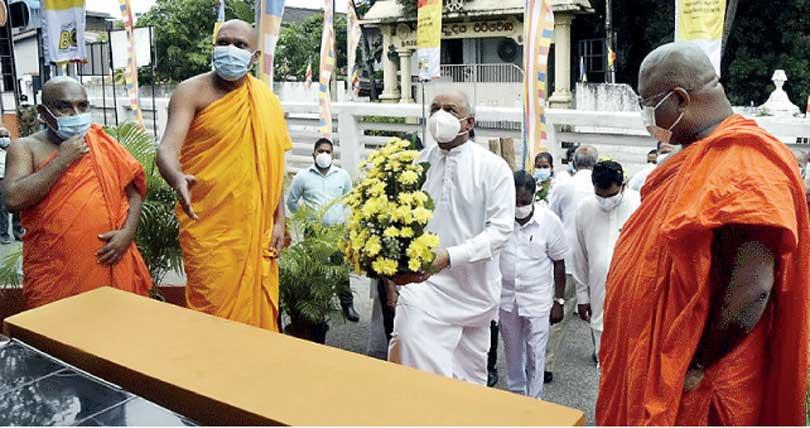 The Maligakanda Maha Bodi Viharaya and the Colombo Municipal Council paid floral tributes in view of occasion of the 157th birth anniversary of Srimath Anagarika Dharmapala. Minister Dinesh Gunawardena, Deputy Commissioner of India Vinod K. Jacob, and members of the Buddhist clergy were also present on the occasion.

Srimath Anagarika Dharmapala founded the Maha Bodhi Society in 1891 and dedicated his entire life to spreading the light of Buddha's message in India and abroad.

Pic Nimalsiri Edirisinghe.