---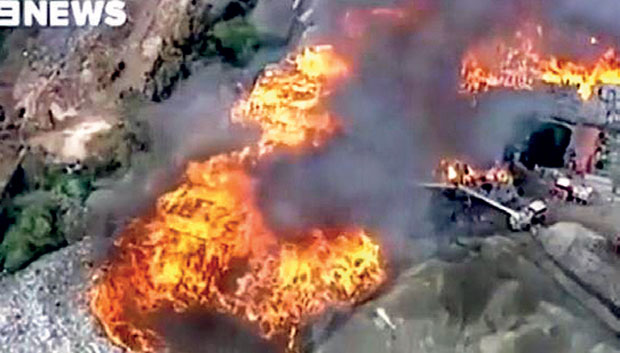 Melbourne, (Daily Mail), 13 July 2017 -
Residents in the Melbourne suburb where an out-of-control rubbish fire is spewing toxic ash and smoke have been evacuated.

Environment Protection Authority said the blaze at Coolaroo SKM Recycling factory flooding the northern suburb of Dallas with 'hazardous' fumes.

Eerie photographs show masked police door-knocking houses in the suburb as fleeing motorists navigate streets shrouded in smoke.

Dallas residents were told to collect their medicines, pets and lock their houses before fleeing the toxic smoke that swirled overhead.

Over 115 homes have been impacted by the blaze.

The inferno broke out on Thursday morning after firefighters extinguished a smaller blaze made of paper and plastic. Factory staff and nearby businesses were earlier evacuated, and a community relief centre established in Broadmeadows after smoke poured across Melbourne's north.