---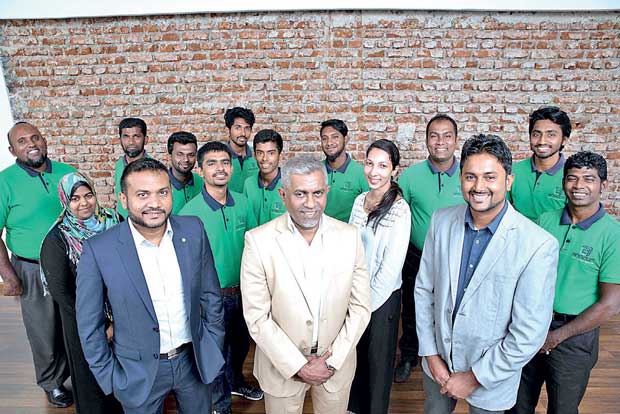 Anscom, one of Sri Lanka's premier high-tech security solution providers, celebrated 5 years of successful business operations in
Sri Lanka recently.
The milestone celebration took place at the Anscom office with the staff and management of Anscomas well as representatives from the company's key solutions partner, Dahua Technologies, in attendance.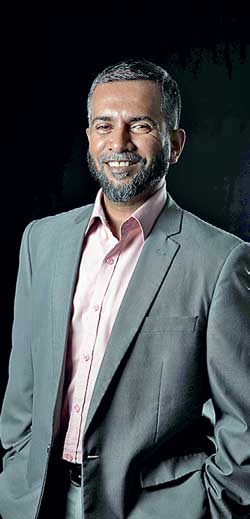 With its safety network safeguarding homes, offices, banks, hotels andrestaurantsin countries such as Australia, the Maldives and Sri Lanka, Anscom has used its extensive expertise to launch a new phase in the security solutions industry in Sri Lanka. With their primary focus on corporate and residential markets, Anscom is currently providing services to many big names in several industries such as Cinnamon Dhonveli (Maldives), Cinnamon Bay Beruwala, Zmax Fairway Colombo, Hemas, The British Council, Bally's Casino and Cinnamon Lakeside to
name a few.
Commenting on their 5 year long journey, Hilal Fuad, Founder and CEO of Anscom said, ''Anscom was founded five years ago to fill the vacuum of effective security solutions for individuals and organizations post the 30-year long civil war in the country. There was huge need for systematic, convenient and complete security solutions. Back then there was no step by step process; from the implementation to the completion of a project.
"We were driven by the ambition to introduce the most innovative systematic security solutions on par with the highest international standards to Sri Lankan clients. Five years down the road, we feel immensely content with the many changes we have introduced to the security solutions industry in Sri Lanka. Our client portfolio is a strong testimonial
to our success''
Being a high-tech, round-the-clock, smart security and automation solutions provider, Anscom delivers to the idea of connecting clients to their homes or offices always from all places. For this purpose, Anscom offers most innovative retail surveillance solutions, POS integration, mobile solutions, consumer behaviors tracking solutions, license plate recognition, advance video analytical options (forensic) and total integrated packages all of which are brought down from internationally recognized manufacturers and vendors in China, Europe and Australia. Anscom's partnership with Dahua Technologies, globally the second highest ranked video surveillance products and services provider, is a testimony to Anscom's commitment to excellence in what they do.
Speaking on the company's future plans, Hilal Fuad elaborated, ''As we celebrate our 5th year anniversary, we are planning to penetrate more local markets such as industrial and construction sectors and transportation. Our primary focus has always been on advanced video analytics and smart automation solutions which we hope to further promote in these markets. We are also happy to announce our plans to expand our business globally by venturing into Qatar and South Africa. In all these attempts, we will continue to adhere to the core philosophy of our business 'Ensuring the peace of mind for all our clients' ''
With their own research and development team, Anscom stays up-to-date with the changing security requirements of their markets as well as advancing technologies in the industry at a global level.
With an 'Impossible is Nothing' attitude backed by two decades of combined surveillance and industry experience, the Anscom team is eager to set new standards in the video surveillance industry.