---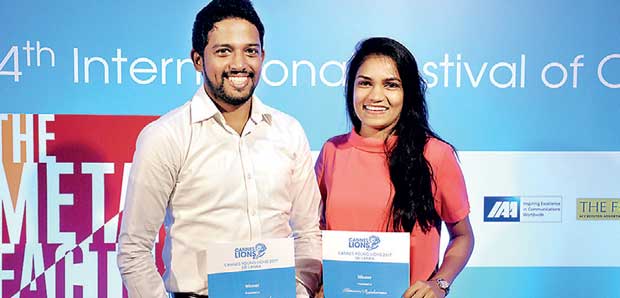 Proving themselves as the best of the best in the Media category, Kumarini Rajakaruna and Achala Ramanayake walked tall as the winners of this year's Cannes Young Lions award.
At the competition locally, the next generation of ad stars go head-to-head working on a live brief prepared by an industry senior and then make a presentation to a panel of highly reputed judges.
Kumarini and Achala are now on their way to Cannes, France where they will participate on the world stage at the Global Young Lions. This is a hugely rewarding experience that could change a career forever.
Achala and Kumarini have already tasted victory while having won the Young Spikes Competition in Sri Lanka and participating in Young Spikes Asia held in Singapore in 2015.