---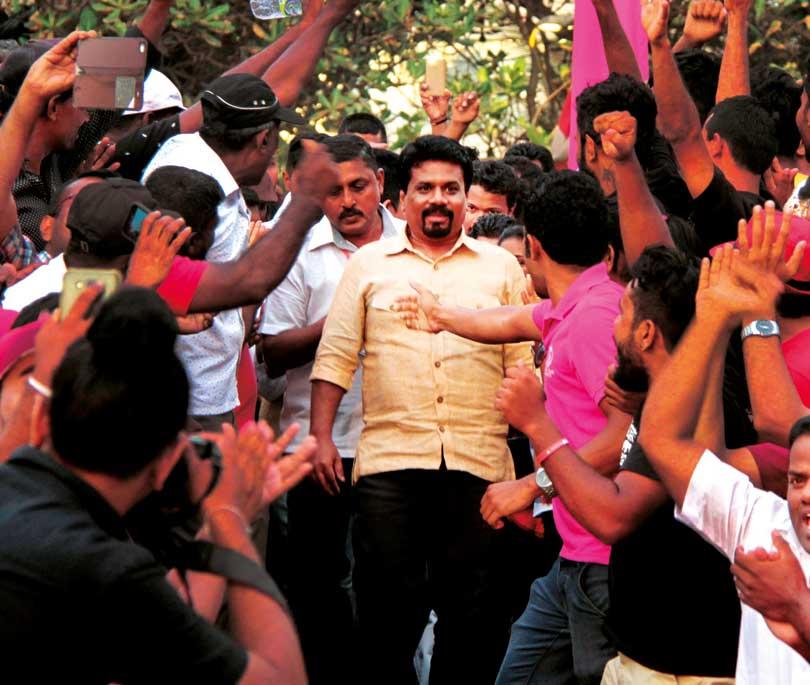 Leader of the Janatha Vimukthi Peramuna (JVP) Anura Kumara Dissanayake, who is the nominee for presidential candidacy of the National People's Power (NPP), a movement led by his party, spoke about current politics and his policies to be implemented if elected to office, during an interview with the .
Excerpts:
---
Private sector has a role in economic development subject to Govt policies and plans
We should not get involved in a crisis with the private universities
Money should not be the factor that determines one's right to education
If anyone is interested in receiving private or foreign education, he should not be barred
Religions should be de-politicised
---
Q During the last three occasions, the JVP did not contest the presidential elections. Instead, it supported candidates from different parties directly or indirectly. Why did you decide to contest this time?
There were special circumstances in the country during the last three presidential elections in 2005, 2010 and 2015. The JVP made the most appropriate decision in the greater interest of people and the country during those occasions. However, we expected limited achievements in certain specified areas each time. In the long-run, our party is not meant merely to make such time specific achievements only. We are here to transform the socio-economic structure of our society and it as our final goal. The JVP is a political entity that values its own policy line and vision to realise this objective. We decided to contest this time accordingly. We have teamed up with a number of organisations which are progressive, leftist and socialist.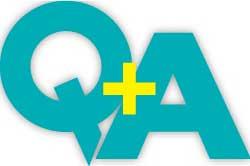 Q Normally, the contest is between the candidates to be fielded by the two main parties. One is fielded by the political camp led by the United National Party and other by the Sri Lanka Podujana Peramuna (SLPP). That has been the political reality. There is hardly any chance of winning for the third candidate. Why did you choose to contest in such a context?
In history, voters used to rally behind two main political parties. It had been impossible for any candidate from outside these forces to win. But, we think there are two political forces in the country now. It is one camp that is responsible for the socio- economic malaise that has gripped the country for the past 71 years in the post-independence era. This camp resorted to the most despicable kind of acts in politics. Deal-making, corruption and frauds have become the norm of the day when this camp ruled. It pays callous disregard for the law and order of the country. This camp has ruled the country for 71 years. Today, there are two presidential aspirants from this particular camp.
We joined the fray to represent the other political camp. Now, we want to make this election the turning point of history. We want people to choose between this camp and our camp. That is how we look at the political divide.
Q It means you see the SLPP and the UNP as belonging to one political force?
Yes. Both have similar track records regarding corruption and political barbarism. They follow the same economic model. It is virtually one force in our view. There are two options for people- to continue with the same force that governed this country for the last 71 years or to look to a new emerging force that could bring about prosperity.
Q In 2005, your party directly supported Mahinda Rajapaksa to become the President. He ruled this country for ten years. In 2015, you supported President Maithripala Sirisena, though indirectly. In that sense, you are also held responsible for the social malaise which you cited, isn't it?
At certain instances, there were specific and relative variations between the two parties that governed this country. Now, it is proven beyond doubt that they are nothing, but two facets of the same political force. On the past occasions, we supported them on specific reasons deemed absolutely essential in the greater interest of society at the time concerned. In 2005, there was a force working towards the partitioning of this country. We stood with the political movement that stood in the way of it. In 2015, the country was heading towards deviating from democracy. We teamed up with the forces that came forward to defend democracy. These were actually peripheral decisions we made as and when the situation demanded. For us, these two parties are elements of the same political force only.
They follow the same economic model. It is virtually one force in our view. There are two options for people- to continue with the same force that governed this country for the last 71 years or to look to a new emerging force that could bring about prosperity
Q In 2015, your party argued that the country was sliding towards autocracy. You said democratic space should be created in the post-war context. But, national security has become a topic again after the Easter Sunday attacks. Are we back to square one as far as national security is concerned?
In 2015, we had a specific slogan. We asked the people to unseat the then regime. But, at the same time, we told people that we could not give any guarantee about the performance of the incoming Government either. That was a decision taken in a particular context only. As you said, security has become a topic in society after the April 21 attacks. The country owes a clarification from us. We have not faced any foreign military invasion. Also, we don't fight any border war in our country. That is clear
Today, we see police personnel stationed in front of schools. There are sometimes police posts at points that separate the Sinhala majority villages from the Muslim majority villages. There is no security threat to the state as such. But public security is in jeopardy. It is an issue of public security not of national security. Security personnel are deployed only in places where people gather in large numbers. Public security concerns have arisen because the communities are prejudiced against each other. Only by building ethnic harmony, we can dispel such prejudices. If there are armed military personnel stationed everywhere, it bespeaks of lack of social order. We need a situation in which there is social order without the presence of armed military men. It is a perfect situation where people can be confined to barracks. Then, it becomes sustainable peace. It can be achieved only by building communal harmony.
Q The April 21 attacks relate to a different issue. It cannot be solved by building harmony among the communities only. It is a kind of terrorism triggered by Islamic radicalisation. Radicalised elements commit terrorism not merely for worldly gains, but for heavenly gains. How do you intend to address it?
Islamic radicalis ation is a demented act. Its fundamentals make way for extremism. Likewise, racism of one community helps radicalise extremists of another community. Radicalisation is not a phenomenon created by religious fundamentals only. It is stoked by racism of another community. Both are inter-dependent. It can be addressed by developing harmony among the communities. Such a harmonious society would close doors on radicalisation. There is always room for radicalisation in a society in which communities are marginalised.
Building communal harmony means defeating radicalisation. Today, racist, extremist elements have become a stumbling block for building communal harmony. It is absolutely essential to defeat radicalism in building harmony among the communities.
Q You are planning to contest this election as a representative of a different movement called the National People's Power (NPP). We notice changes to the traditional, political complexion of the JVP. Would you be compromising the JVP identity?
It is not our duty only to bring about social transformation. There is despondency and disillusionment in every strata of society, be it journalists like you, public servants, private sector employees or rural folk. There is yearning in all quarters for a departure from the traditional political path adopted by them for the past 71 years. It has become a common objective. It is no longer our objective only. So, we gave mind to form the NPP accommodating all like-minded individuals and groups. We formed the NPP as a platform for all. We also adapted ourselves to accommodate all.
Q The JVP is a cadre based political party which is particular about its identity. The party had a strict code of discipline for its members. Now, you accommodate people from different walks of life under your party. How would it affect your party identity at the end?
There is no impact whatsoever on our party's identity, policies and mechanism. We have formed a people's movement that includes us. We stick to our identity. At the same time, we should not fear for working with other groups and individuals anymore. If we are to transform this society, we have to team up with all like-minded groups and individuals.
Q Does it mean that the political path you followed in the past did not yield enough in transforming this society?
No. You would remember we presented the idea of forming a broad people's movement a decade ago. We held talks with such groups. We have realised today what we intended to do for a long time.
Q Will you be contesting under the JVP's bell symbol or a different symbol?
Now, this is a people's movement. We intended to contest under a new symbol.
Q What are its policies?
We should not fear expressing ourselves. We need social justice, law and order, a brighter future for children and opportunities for youths to work with dignity, and a secure life for senior citizens. Anybody can label our policy in whatever way he or she wishes. But, this is our stand.
Q Do you still believe in socialism?
Yes, ours is a party based on socialism. We need to undergo social reforms in our journey to achieve it in the end.
Q What is the role meant for the private sector in your economic policy now?
We believe it is up to the Government to lay down policies and have plans as far as economic development is concerned. Only the Government will decide on how the construction sector would look like in another five years' time. The Government will plan on how the agriculture sector could be developed the next five years.
In the implementation of those policies and plans, we are ready to involve the private sector. In the development of our dairy sector as an industry, as the then Agriculture Minister, I invited the private sector.
Q What is your policy on private degree awarding institutions and international schools?
We should not get involved in a crisis with the private universities and higher education which are currently in operation in our country. In our position, whether you have money should not be the criterion that determines your right to receive education. You have a right to education regardless of the fact whether you have money or not. If somebody is interested in receiving private education, or studying abroad, it should not be barred. Your economic condition should not be a barrier for you in receiving an education.
The Government should provide services including education, health and transportation at least.
Q What do you think of the cultural identity of the country?
We should guarantee individual freedom and ensure the cultural identities of different ethnic groups. Human society has evolved only through the interaction of different cultures and ideas.
Q In Sri Lanka, Buddhism is given the foremost place by the state. What should be the identity of the state?
We have to de-politicize our religious. That is the best form of respect for our religions. Some scoundrels in our country have used religions as a smokescreen to hide behind. These scoundrels and fraudsters used religion as a tool to cover themselves up. Religion is not part of our political agenda. Yet, we ensure that the clergy of all the religions have every right to promote their religious teachings.