---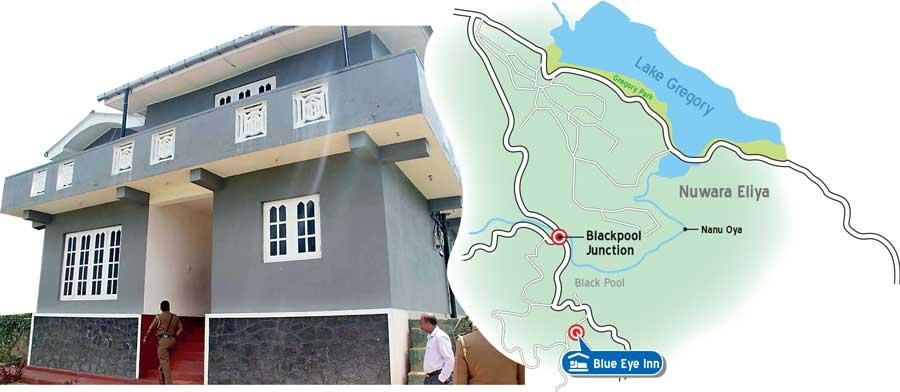 By Shelton Hettiarachchi
The security forces on Sunday raided the guest house 'Blue Eye Inn' at Dharmapalapura Road in Ruwan-Eliya, Nuwara Eliya, which is said to have been used by National Tawheed Jamaat (NTJ) leader Mohamed Zahran and his accomplices for their clandestine operations.
The discovery was made from leads provided by the State Intelligence Unit after interrogating an individual who is considered to be the one who provided technological know-how to the followers of Zahran.

Under interrogation, the suspect had admitted to have attended a training class conducted by Zahran at Blue Eye Inn. He said the session was attended by 35 participants including those who blew themselves up on Easter Sunday.

The group members who had arrived in Nuwara Eliya at 4.30 a.m. had been transported to the venue in two vans. The participants who had been ordered not to communicate with each other had been trained in the use of firearms.

Sources said the members attached to the intelligence unit had found three maps of Nuwara Eliya from the guest house. The suspect who was brought to Nuwara Eliya by the intelligence unit had assisted in locating the guest house.

Furthermore, two suspects who had indirectly aided Zahran to conduct these classes were arrested. The officers will also question the guesthouse owner who had leased the building to the suspects.

Nuwara Eliya DIG E. Jayasuriya, SP E.I.T. Sugathapala, Headquarters Inspector Chandana Basnayake and Army Commanding Officer Major Asitha Rantillake conducted the raid.