---
The entirety of Sri Lanka should be considered when cremating the dead bodies. This is a sensitive issue but our focus should be the entire community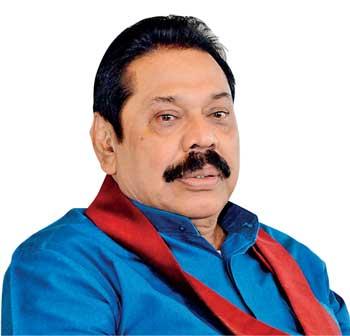 By Lahiru Pothmulla
Prime Minister Mahinda Rajapaksa yesterday said the government always act based on the instructions made by the health officials thinking about the well-being of all the citizens, though the current COVID-19 pandemic situation could create difficulties to all including the Buddhists, Hindus, Muslims, Catholics and others.
Speaking at the all party representatives meeting at Temple Trees, Mr. Rajapaksa said this in response to the issue raised by representatives of Muslim political parties, seeking the possibility of burying the bodies of COVID-19 victims instead of cremating the bodies. Health Services Director General Dr. Anil Jasinghe said it has been only three months since the COVID-19 virus has been identified and no proper information was available on the exact behaviour of the virus.

"There are various ways of the spread of the virus and health officials try their best to prevent it from spreading. The entirety of Sri Lanka should be considered when cremating the dead bodies. This is a sensitive issue but our focus should be the entire community," he said.