---
Warns of catastrophic situation in another two weeks
It is not an actual decline in the number of cases, but only due to the change in the methodology

The sensitivity of detection of the virus is lower in Antigen Tests than in a PCR test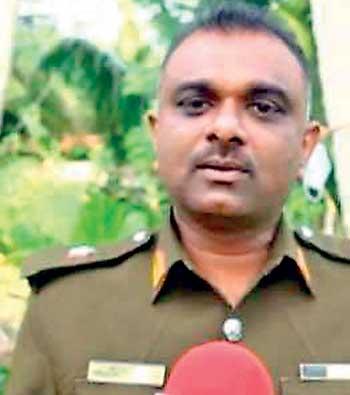 By Sheain Fernandopulle
A decline in number of COVID-19 cases that could be witnessed in coming weeks will not portray as the actual decline in infections in the country, Public Health Inspectors Union claimed.
Union Head Upul Rohana told the Daily Mirror, according to a circular issued by the Director General of Health Services recently on quarantine measures, the first contacts of COVID patients, who end their quarantine period, will have to undergo an Antigen test whereas it was a PCR test that was conducted earlier.

"The sensitivity of detection of the virus is lower in the Antigen Tests than in a PCR test. Thus, there could be a decline in COVID cases in the future, However, it is not an actual decline in the number of cases, but only due to the change in the methodology," he pointed out.

Meanwhile, Upul Rohana warned of a catastrophic situation in another two weeks time due to negligent behaviour of the people with the release of travel restrictions.

"It is clearly visible that how people behave without properly adhering to health practices. We will witness the repercussions after two weeks," he emphasized.

"We are of the opinion that the travel restrictions should not have been lifted until the end of this month," Rohana added.
It is clearly visible that how people behave without properly adhering to health practices