---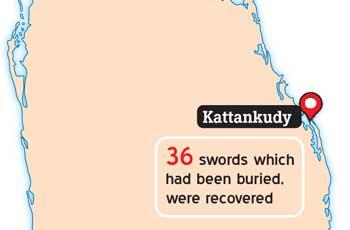 Thirty six swords found buried at Kattankudi were recovered yesterday, Police said.

They said the swords were recovered following information provided by Mohamed Milhan, who is currently under CID detention.

Mohamed Milhan is supposed have been the person who was allegedly in-charge of the armed unit set up by Mohammad Zaharan.
Police said the swords were inside large plastic pipes.