---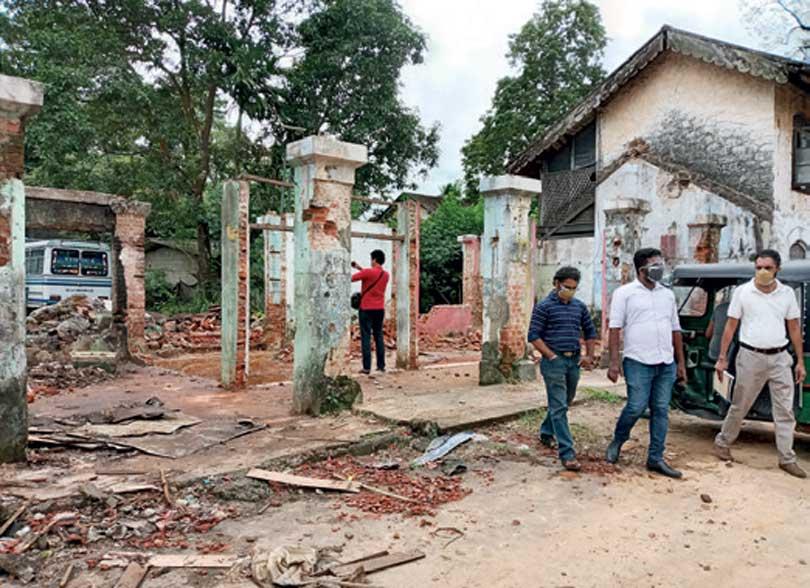 A spokesman for the UDA said the old building would be repaired to house a restaurant
By Ajithlal Shanthaudaya
The Central Cultural Fund said more than 100- year- old historic railway passenger resting hall in the Kuruvita Ruruvita Railway Station was being demolished by the Urban Development Authority.
A senior official of the CCA said its Ratnapura Project Office had planned to conserve the buildings of the old railway station that dates back to the colonial rule in Sri Lanka, as a tourist attraction and a national heritage building under a project to develop the Kuruvita Town as a tourism promotion zone.

He said the railway passenger resting hall in 100ft x 40ft dimensions was to be conserved to house a museum portraying the historical importance of the Kuruvita area and, an auditorium under the CCA project. He said the UDA was now demolishing the building and its roof had already being dismantled.

A spokesman for the UDA said the old building would be repaired to house a restaurant under the government' s 100 town development project. Meanwhile a senior official of the Department of Archaeology said that buildings of more than 100 years should have been Gazetted as an archaeological monument and conserved.

He said the narrow gauge Kelani Valley railway had been inaugurated by Governor Henry McLum in 1907 and opened On April 18, 1912 by operating the first train to Ratnapura with Governor West Ridgeway as the chief guest. The KV railway was closed by the 1970-77 government.