---
she was carrying a stock of Cocaine in her stomach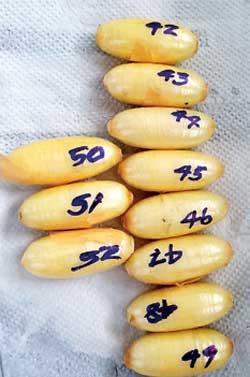 By Kurulu Koojana Kariyakarawana and Darshana Sanjeewa
A female Brazilian tourist who attempted to smuggle in a stock Cocaine worth over Rs.10 million by swallowing it was nabbed by the Customs officials at the Bandaranaike International Airport (BIA) on Saturday morning.
The tourist who had arrived in the country from Doha, Qatar on Qatar Airways flight QR664 around 9.00 am was searched on suspicion by the Customs officials at the BIA Arrival Terminal.
Officials of the Customs Narcotic Control Unit on suspicion searched the woman and grilled her to learn that she was carrying a stock of Cocaine in her stomach.
Acting Customs Spokesman Superintendent Lal Weerakoon told the Daily Mirror the female suspect had told the officials that she had swallowed 95 pellets containing the drug in small quantities of five to seven grams.

She was admitted to the Negombo Hospital on Saturday morning and under the observation about 52 pellets had been retrieved by last evening.

The sleuths suspect whether the woman had swallowed close to about 500 grams of Cocaine contained in the pellets. A gram of Cocaine is usually sold at Rs.20,000 at the street level and the contraband is believed to be worth over Rs.10 million.

The Customs officials conducting investigations suspect whether the tourist had originally come from South America with the narcotics in her stomach and had taken a flight to Colombo via a layover.

The 50-year-old suspect would be further detained at the hospital until all the narcotic pellets are retrieved through medication. She was handed over to the Police Narcotic Bureau (PNB) on Saturday evening for further inquiries, the spokesman said.

Customs Narcotic Control Unit officials are carrying out inquiries on the instructions of Customs Additional Director General (Enforcement) Lal Gajadheera and Customs Director (Social Protection) D. L. Banduthilaka and with the assistance of PNB officials.
She was admitted to the Negombo Hospital on Saturday morning and under the observation about 52 pellets had been retrieved by last evening