---
Union Bank announced the launch of its mobile application with the aim to offer an easy, quick and convenient banking experience to its clients.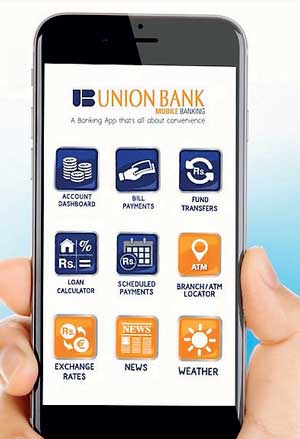 Union Bank's all new mobile banking app offers a host of services that include general lifestyle services in addition to the banking services which are typically offered; making it a versatile and ingenious application even for non-customers to add on to their smartphones.

The mobile app is bracedwith optimum security features and is expected to make banking simpler for users through its unique feature of automatic synchronization with the Union Bank Online Banking service.

Commenting on the launch of the Mobile Banking app, Vice President – Retail Banking at Union Bank Chaya Jayawardana said, "We are pleased to present Union Bank's all new Mobile Banking app, fulfilling the pledge to continue to offer a differentiated banking experience to our clients. This is an extension to our efforts in advancing the bank's influence within the digital banking landscape. Earlier this year, Union Bank introduced a unique online banking platform, and now taking one step further we have enriched this online presence by extending it to mobile with more adoptability and flexibility to deliver ultimate convenience to our customers and non-customers alike."

Union Bank's mobile banking app offers a host of banking services at the users' fingertips. The app enables the users to conduct routine banking activities such as account balance inquiry, cheque status and float inquiry, transaction summary, statement request, loan inquiry, fund transfers between Union Bank accounts as well as other bank accounts, bill payment, managing standing instructions and many more. The app would also provide up-to-date information on the bank's promotions and offers and thelatest information on interest rates and foreign exchange rates to the convenience of its users; along with a loan calculator that enables quick self-assessment on the loan installments payable for a desired loan value and an interactive ATM and Branch locator enabling further convenience.

The bank's mobile app is supplemented with lifestyle features includingreal-time weather updates, news updates, and even train schedules which makes it an 'all-in-one' application that eliminates the need to crowd the smartphone with numerous apps for banking, lifestyle etc.

Union Bank's mobile banking app is available for download on any smart phone via Google Playstore and the Apple iStore. Existing Online Banking users of Union Bank could simply download the app and get connected through the automatic synchronization feature.