---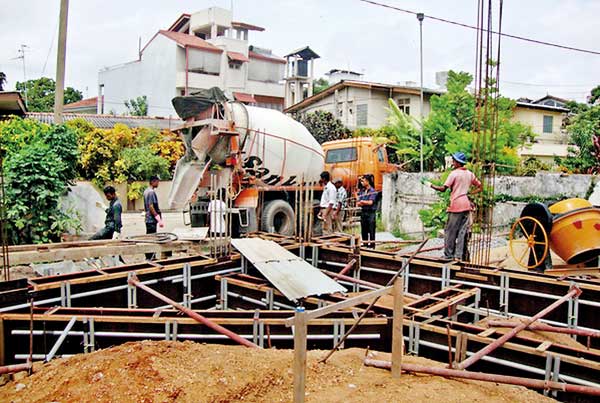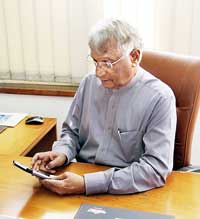 Following are excerpts of the speed delivered by Chamber of Construction Industry President Dr Surath Wickramasinghe at a recent seminar organized by the National Chamber of Commerce of Sri Lanka themed "Construction Industry and the way forward"

Being a practicing professional, for almost 45 years and being the Founder President and President of the Chamber of Construction Industry, Sri Lanka, (CCI) for the past 14 years, I have seen the Construction Industry during both the boom, and slump periods.

In 2001, the construction industry was recording zero growth. Fortunately, at present, the Construction Industry has taken off and has a sectoral growth rate of 22 percent and contributes almost 7 percent to the national growth of the country.

In today›s context, we have to review the construction industry in relation to the rapid technology advances, and availability of new materials for speedy construction. In addition, the changes are also happening to the procurement and other procedures. Therefore, our objective is to ensure, that Sri Lanka's construction industry in the future is competitive with our counterparts in South East and South Asia.

I am happy to record that the construction industry, expertise in both consultancy and contracting has gone a long way. Several of the leading consultants and contractors are able to handle projects in the different sectors that were often handled only by foreign firms. The developers and investors, seeking opportunities in Sri Lanka, are happy to obtain services from the local firms, for economic reasons.

However, there are many constraints the local construction industry has to overcome in this regard.





Lack of industry policy


One of the major concerns facing the construction industry, is the lack of construction industry policy. Consequently, with changes of government, we have found that projects that have been awarded during the previous government, the new government suspends work to review the project.

In addition, the developers have to suffer huge losses and even, need to retrench their staff. This has definitely effected the confidence of the developers / investors, both foreign and local to the detriment of the construction industry. Furthermore, over 100 projects are in the pipeline to get started. However, as a result of the above situation, they are reluctant to proceed and are holding on to their projects until a stable government is appointed.

Therefore, to prevent recurrence of this type of situation, the CIDA should take remedial action to advise their Ministers responsible for construction to bring in legislation through Parliament, to make it legally binding to ensure continuity of projects, when governments change. This is the practice in most countries including India.





Procurement guidelines


The government has a clear and transparent policy on procurement since January 2006. This document was signed by the President of Sri Lanka, stating that all state agencies at all levels should follow the procurement guidelines. Unfortunately, it is not being strictly followed and manipulated by some government agencies, due to political and other interests.

This is where the problem lies and immediate action should be taken by the government to penalize such Agencies who do not follow this procedure. The Chamber of Construction Industry (CCI) are in a position to advise the National Procurement Agency regarding any improvements or modifications to this policy document, if they so wish, as CCI has high caliber professionals in their Membership.





BOI concessions


The development initiatives of the government are handled by the Board of Investment (BOI). However, this system lacks the power to take overall responsibility as in the past. Consequently, projects take almost for 01 year to get approval, as they have to obtain approval from around 17 state agencies.

Furthermore, the tax holidays, land leases and other concessions called for by the investors too have been withdrawn by the Treasury. This is due to the introduction of the Strategic Development Projects Act in 2008 removing the powers BOI enjoyed thus far. Only the mega developments under it can now enjoy the facilities earlier offered by BOI.

This is deters to investor confidence as nearly 100 projects are pending approvals including its concessionary agreements.

In the past, all proposals for development by foreign and local developers were handled by BOI with the participation of heads of government or its representatives. This high profile committee was able to clear and solve all connected issues pertaining to a Development Project in a minimal time frame ensuring continued Investor Interest to Sri Lanka. Therefore, CCI recommends that immediate action be taken to rectify this omission.





Need for standard documents


To keep abreast with current trends in the global construction industry, Sri Lanka too should have standard documents in place. Accordingly, the traditional method of Client – Consultant – Contractor (Design – Bid – Build) is fast losing its popularity, and is used mainly in donor-funded projects.

Design and Build methods including its variants such as contractor-led and consultant-led are more popular especially in private investor initiated projects. The advantage of Design and Build concept is that the projects can commence construction work even when the designs are not fully completed. This permits a shorter project completion period.

Infrastructure projects such as water, power and irrigation should have a different set of conditions of standard bidding documents, similar to that published by FIDIC and NEC.

Handling of nominated sub contracts for Specialist work should be formalized with comprehensive sub–contract conditions, similar to the FIDIC and NEC.
While appreciating that, ICTAD has already published some documents in the past, CIDA can help the industry immensely if a family of bidding documents are prepared to cover the aforesaid segments. CCI are able to give expert inputs from its high caliber resource personnel, in order to formulate same.





Security for payments


Obtaining payment for work done by consultants and contractors are also grave concern to the construction industry. In this context, it is vital to introduce a Payment Security Act similar to the housing grants and Construction Regeneration Act of UK. This is a long felt need to the construction industry in Sri Lanka.

We earnestly believe that CIDA will take proactive action in establishing such an Act in Sri Lanka in the near future. Since CIDA will not have the necessary powers to implement such an Act. It is vital that a separate Ministry responsible for the construction industry be established, so that, these matters can be referred to this Ministry.

Provisions of permanent Dispute Adjuristiction Boards in major contracts is mandatory in multilateral bank funded projects. Use of permanent DAB is a pre requisite. However, lack of appropriately qualified panel members is noted in this regard and CIDA can take action to train, qualify and maintain an approved register of personnel to serve in the DABs.





Indemnity insurance


Promoting indemnity insurance for Professionals has now become important, as some of the clients insist upon such insurance. Unfortunately, there is no yardstick to define the amount of professional indemnity insurance, and client's stipulate unrealistic amounts for such insurance. Therefore, CIDA should act as a regulatory body in this regard in a manner that it is accessible to all industry professionals.