---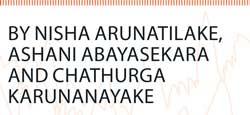 Labour markets are undergoing rapid changes, while technological advances, income growth and urbanisation are transforming lifestyles. Traditionally, most employees worked regular work hours, from morning to evening and went home to be with their families. But, with lifestyle changes, people do not spend as much time at home. Such behaviour is making inroads into labour markets, as businesses stay open late to provide services.

Sri Lanka is no exception; the 2018 Labour Force Survey confirms that the share of service sector jobs in the economy has increased from 42.9 percent in 2012 to 46.6 percent in 2018. Along with the increased demand for service sector jobs, the demand for non-standard jobs, shift work and night work outside the traditional day-time jobs, are on the rise. With the labour force participation rates for males already fairly high, businesses are increasingly looking to women to fill labour shortages in the country. However, this has not been easy. Despite different initiatives, female labour force participation has remained stubbornly unchanged and below 40 percent over the past several decades.

On the supply side, the challenges faced by women in the labour market include skills gaps, safety and security concerns at work and on the way to the workplace, issues with transport, maintaining work-life balance and social-cultural norms that discourage women from employment. These challenges are reinforced by gender wage gaps, voluntary or involuntary discrimination in the workplace, archaic legislation that makes hiring women more expensive and work environments that are unfriendly towards females.

That said, the types of challenges faced by those engaging in night and shift work can be very different from the challenges faced by those doing regular jobs. Many of the studies that look at increasing the labour force participation of females do not take into account the nature of available jobs and the specific challenges faced by women doing different types of jobs. Based on a sample of 30 associate professional and semi-skilled women pursuing jobs as nursing home workers, care workers, pharmacists, customer service assistants, cashiers, sales assistants and supervisors, a recent Institute of Policy Studies (IPS) study examined work satisfaction and career objectives of women as well as the challenges faced by them. These challenges were examined under three different dimensions: a) at home and on the way to work; b) at the workplace and c) due to societal attitudes.

How women view night and shift work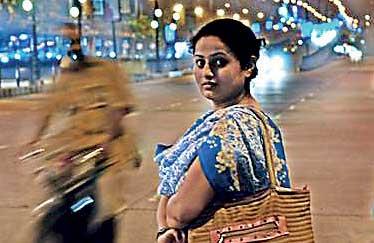 The study found that despite facing barriers, a majority of the women valued the opportunity to be employed in the supermarket and nursing home industries. Some regarded work in these two industries as more 'respectable' compared to alternate jobs. Those employed in the supermarket industry hoped to climb up the career ladder and those engaged in the nursing home industry were happy to be doing a highly respected job. As one nurse said, "I like treating patients and seeing them getting better. I am admired by others for my kind deeds. Even our religion appreciates this job. These things help me keep going." According to the findings, the challenges faced by women in these two industries were not necessarily due to inconvenient and/or long work hours. More pressing were safety and security concerns, work stress and issues with travelling in the night, which are exemplified by one respondent's statement below: "Even though I look forward to heading back home after work, I have to wait for more than one hour to get a bus. Sometimes, I decide to take two buses so that I can get home early. But most of the time, I am wasting the time I could have been with my kids and family."

Women in both industries felt that they had to incur additional costs due to their non-standard work hours, such as the need for special child care arrangements and hiring three-wheelers due to the lack of public transport in the night and the safety concerns of travelling by buses in the night. Some of the challenges women faced were due to poor management practices, which required them to work long shifts and unexpected hours due to staff shortages and absenteeism. Although the existing legislation provides safeguards against excessive work shifts and inadequate resting periods, these were not always followed when there were human resource issues.

Although workers in both industries reported harassment at the workplace, such aggressors were typically disgruntled customers rather than colleagues. For the most part, workers were happy with the way the companies dealt with harassment incidents.

Marriage and problems with work-life balance were challenges for career progression. Many unmarried, young workers in the supermarket industry were planning to leave work once married. Sometimes, this is due to pressure from their partners or in-laws-to-be but some women themselves also want to leave work and concentrate on their married lives. The negative perceptions of society regarding women engaged in night work were also a concern for some workers.

One supermarket employee noted, "My parents are okay for now but their views will change after I get married and have a husband and family. I do not think even my husband's family will like it […] night work is not good, especially after marriage as it can lead to family problems, caused both by family duties getting neglected as well as unwanted suspicion of being away at night."

Facilitating female participation in non-standard work
The present legislation that governs the employment conditions of nursing home and supermarket workers does not take into account the special circumstances of women working in these industries. For example, most supermarket workers are internal migrants. As such, rather than regular weekly holidays, they value longer holidays a couple of times a month, which would allow them time to visit their families over a longer period. Further, the current legislation is mainly concerned about the working conditions and facilities at the workplace.

However, legislation should look into providing other types of support to facilitate greater participation of women in non-regular work. These include addressing the risks of travelling in the night, monitoring workplaces to ensure that work arrangements do not violate working times stipulated by law, empowering workers by educating them about their rights in the workplace, ensuring that minimum wage legislation looks into work-related additional expenses incurred by women in non-regular work and changing gender ideologies that hinder women's participation in non-regular work environments.

(This article is based on a forthcoming report on 'Women, work and night shifts in nursing homes and supermarkets' by Nisha Arunatilake, Ashani Abayasekara, Chathurga Karunanayake and Dulini Fernando)
(Nisha Arunatilake is Director of Research, Ashani Abayasekara is a Research Economist and Chathurga Karunanayake is a Research Assistant at the Institute of Policy Studies of Sri Lanka (IPS). To talk to the authors, email [email protected]/[email protected]/[email protected] To view this article online and to share your comments, visit the IPS Blog 'Talking Economics' - http://www.ips.lk/talkingeconomics/)