---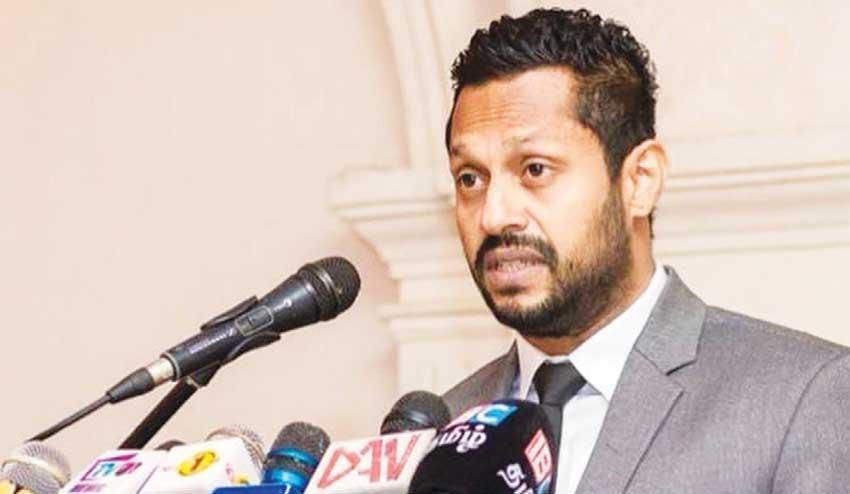 Lanka Sugar Company Chairman Janaka Nimalachandra
The import ban imposed by the government was a bitter pill to swallow for many but certain sections of the economy did stand to benefit from the move, as it provided an elevated platform to perform better.

Capitalising on this decision was the poor-performing state-owned-enterprises (SOEs), which managed to move their balance sheet away from the red.

One such is Lanka Sugar Company (Pvt.) Ltd (LSCPL) that falls under the Plantations Ministry, which ironed out inefficiencies to some extent, with the favourable operative environment created.

The financial performance of LSCPL for the year ending on December 31, 2020 showed that the company was able to steer away from the Rs.1,310 million loss recorded in 2019 and post a profit of Rs.1,360 million.

According to the officials of LSCPL, the profits fetched for 2020 are the highest earned in the last 35 years.
What was done differently? Speaking to Mirror Business, LSCPL Chairman Janaka Nimalachandra shared that primarily what helped with the turnaround was a more private sector-style management that emphasised on productivity, efficiency and uplifting human resources.

LSCPL inheritance
Mismanaged SOEs are common in Sri Lanka and it has been so for decades. LSCPL was also one of the many loss-making, low-productive entities that ate into the monies of taxpayers. The reason being SOEs, although established to generate revenue for the government, function on the comfort that the Treasury would help
fund its inefficiencies.

A company with very similar traits was handed over to the new chief to head as soon as the new government came into power.

Although the company emphasised in all its communication materials that its main focus is to be self-sufficient in sugar and save the colossal amount of foreign exchange spent on imports, the reality was far from it.

Nimalachandra said that what he had to handle was a heavily unionised company that employed outdated systems and processes to move to the next level.

"When I took over, our plant in Pelwatte couldn't pay salaries. They had taken a loan to have the pay roll moving. We know we couldn't go on that way, so we opted for a whole new approach. We were met with a lot of resistance at first but the outcome, as shown in our figures, is positive," he said.

Improved focus on HR
One of the first issues to tackle was in human resources. The employees were demotivated and were uncertain of their job security, as they were kept on contract, some for as long as 27 years.

In a bid to bring in a sense of belongingness, 1,800 employees, who had completed five years of service, from the two factories, Sevanagala and Pelwatte were awarded
permanent appointments.

Grade promotions were given to 900 employees after the lapse of over a decade and the cost of living allowance of Rs.3,900 was added to the salaries.

Despite 2020 being the year of pandemic that slashed not only bonuses but also salaries for majority of those in the country's workforce, LSCPL managed to pay incentives and bonuses for all employees during the month of April.

For farmers, an incremental payment of 10 percent was extended, where they were paid Rs.5,500 per metric tonne. They were also awarded a retention allowance for every metric tonne of sugar cane supplied to the two factories, in addition to an incentive extended for better quality supply.

Uplifting plantations
To encourage cultivation, last year LSCPL kicked off a programme to offer a seed cane subsidy of 50 percent and a land preparation subsidy of 50 percent.

The cultivation was also expanded by 3,500 hectares in Pelwatte, while in Sevanagala the extend was improved by 500 hectares. According to Nimalachandra, the expansion has created a substantial number of direct and indirect employment opportunities for the people in the Monaragala district.

To address the water shortage that was hindering sugar cane farming in Pelwatte, 30 small-scale reservoirs were constructed.

The year 2020 also saw the initiation of the 'Gal-Amuna' irrigation project – Phase II, which aims at irrigating about 1,000 hectares of sugar cane cultivation.

Furthermore, Nimalachandra shared that efforts were also take to introduce high-yielding and favourable cane varieties for drought conditions, a project that was carried out with the assistance of the Sugar
Research Institute.

Steps have been taken to be part of the circular economy as well by introducing animal feed production by using the remnants of sugar cane harvest and sugar production. The additional income generated via the new avenue will be used to fund projects that focuses on uplifting livelihoods of sugar cane farmers, Nimalachandra said.

Improving efficiencies
The increase in production capacities paved the way for LSCPL to ensure an uninterrupted supply of sugar to government institutions, including co-operatives and Lanka Sathosa outlets, especially following the COVID-19 outbreak in the country.

Compared to previous years, the company produced 40,000 metric tonnes of sugar and 2.5 million litres of additional ethanol.

With regard to ethanol production, Nimalachandra also pointed out that in 2020, the distilleries of LSCPL functioned in full capacity, which was not the case in the last few years, where the distilleries operated only half the year.

Ethanol saga
LSCPL stood to benefit entirely from the import ban on ethanol but alcohol manufactures were less inclined to make local purchases to feed the supply chain, due to quality issues. The alcohol manufacturers shared with the media their displeasure on having to procure ethanol from LSCPL, as they found it to be of lower quality, which altered the taste of the final product.
However, according to Nimalachandra, although a hue and cry was made by the manufacturers on media, no complaint was put forward to LSCPL.

"There was actually no issue with it and we always produced good quality ethanol. They (alcohol manufacturers) complained about the quality just to try to get the import ban
decision backtracked.

When the decision came in, we did everything possible within our control and also to cater to that demand and give a quality product," said Nimalachandra.

He shared that plans have been conceptualised to improve the quality of ethanol produced at LSCPL, for which investment in new equipment would be made in the coming months, which would help achieve better purity.

Exploring new horizons
While the primary operation of LSCPL is in sugar and ethanol production, Nimalachandra said the new areas are being explored.

With Sri Lanka maintaining its streak as a popular tourist destination, LSCPL is currently setting up an eco-tourism arm.

"There is a great opportunity here. There are many who are interested in studying sugar cane plantations, who would want to spend some time in the plantations, visit factors and have a firsthand experience. The eco-tourism space is booming and we want to be part of that," Nimalachandra said. A total of three resort-type properties will be developed, one in Sevanagala and two in Pelwatte, where the land extent is of about 10,000 acres and 25,000 acres.

Plans are also afoot to engage in power generation, which will be rolled out towards the latter part of the year.

Moving forward
Having managed an improved balance sheet for the year ending 2020, the 2021 calendar for LSCPL is packed with a series of renewed efforts to uplift the company.

A number of strategic decisions will be executed throughout the year, out of which one of the key focus is in increasing capacities across all levels and functions.

With an internal investment of Rs.500 million, the phase II expansion of the Sevanagala sugar factory will kick off to increase the crushing capacities from 1,250 to 1,500 tonnes of cane per day (TCD).

Plans are also laid out to expand the sugar cane production by increasing the yield of the existing lands.
Nimalachandra shared that the cultivable land extent will too be extended by 3,500 Ha to fulfil the production capacity requirement of the Pelwatte sugar factory. He added that the completion of this project would allow an extra 60,000 metric tonnes of sugar cane to be crushed.

The two plantations will receive improved focus with investments in irrigation systems. In addition to the setting up of a spray irrigation system in Sevanagala that would provide high-quality seed cane and increase productivity of the plantations, a drip irrigation system will be installed as well in the Pelwatte unit, with an investment of Rs.100 million.

Furthermore, Rs.1,250 million from the 2020 profits will be reinvested to develop infrastructure and irrigation systems for sugar cane cultivation in Sevanagala and Pelwatte, shared Nimalachandra.

Having ended 2020 on a positive note, LSCPL is expecting a turnover of approximately Rs.13 billion and a profit of about Rs.1.5 billion.