---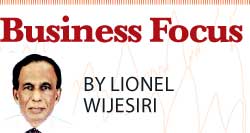 Last week we spoke about the advanced procedure which uses a strategy-driven approach to selecting a market segment. The technique, we said, consists of classifying markets as: natural, leading edge, key, linked, central, challenging, difficult, and encircled. Of these eight, the fist five techniques were reviewed and in this week, we will analyze the balance three.



Challenging markets
In this category, if you enter a market dominated by a strong and aggressive competitor, be watchful. You could place your company at excessively high risk. If, however, your long-term objectives strongly support maintaining a presence in a challenging market, and if the expenditures of financial, material, and human resources are consistent with your overall strategy, then find a secure position, for example, on the supply chain.

It could be one of your single best chances for lessening the risk and achieving a solid measure of success. Your aim is to rely on efficient distribution to ensure the movement of finished products to customers.

"Just-in-Time" process is a prime example of excellent supply chain management. The company activates its manufacturing process and the supply chain only when an order is received from a customer. That strategy eliminates the cost of storing excessive inventory. The company benefits by shipping just the right amount of components to its factory, thereby avoiding investing in expensive warehousing. For instance, in one facility what used to be done in more than two buildings now is accomplished in one by applying the techniques of supply chain management.



Difficult markets
This type of market segment is characterized as one where progress is erratic and highly competitive. 1f attempting to make any meaningful market penetration, secure key accounts, or maintain reasonable levels of logistical support, you are likely to be blocked by asset-draining barriers.

Also, if a competitor is fully prepared, takes you off-guard, and you subsequently lose your market position, it is difficult to return to your former position. In effect, you are entrapped in an untenable condition and your entire business strategy could be in jeopardy.

Your best course of action is to go forward, just as long as the effort is consistent with your mission and long-term strategic objectives.



Encircled markets
Encircled segments foretell a potentially risky situation. This market condition exists where you control limited resources and any aggressive action by a stronger, well-positioned competitor can force you to consider pulling out of a market.

Therefore, it is in your best interest to maintain ongoing competitive intelligence, so that you can accurately assess the vulnerability of your position against that of your opponent.

Armed with the intelligence, you are able to develop a contingency plan that highlights your strengths and exposes your competitor's weaknesses. If in your judgment you still lack maneuverability and a capability to mount a meaningful competitive response, then exiting the market is prudent, as long as it minimizes disruption to your main line of business.

If, on the other hand, your competitor foresees an untenable position, it is wise to give the rival a way out of the market and not force him into a fight-to-the-end mindset.

Strategies include: (a) exploit a competitor's weaknesses and aggressively stay ahead by developing product enhancements, (b) launch value-added services, and (c) initiate any other programs that would hamper his ability to maintain a profitable market position.

The aim of these strategies is to discourage your opponent from making a monumental effort to fight you. Instead, encourage him to take the more tempting approach and exit the market. To implement the three-part strategy, it is best to form cross-functional teams.


Failures
Advanced market segmentation strategies sometimes fail for various reasons:
A lack of senior management involvement and recognition that market segmentation is a strategy. A strategy must permeate the firm and the way it deals with the marketplace;
A lack of understanding of the concept of market segmentation and its need to identify groups that truly exhibit behavioral response differences to variations in the marketing mix;
A presumption that all markets can be segmented on bases which are subject to influence by variations in the marketing mix.
A researcher too concerned with methods and techniques instead of marketing capabilities and the practicalities of the marketplace;
Not tailoring the research parameters to the concept of segmentation; and Selecting the "wrong" set of basis variables.

Some instances in which segmentation research is not useful are:
The product category is a pure commodity without significant differentiation in product attributes or product/service bundles;
The market is so small that marketing to a portion of it is not profitable;
A relatively few heavy users make up such a very large portion of the sales volume that they are the only relevant target; and
A single brand is the overwhelmingly dominant brand in the market, and therefore, all users are the relevant set.




Evaluating market segments


Just because a marketer identifies a segment does not necessarily mean that it's a useful one to target. A viable target segment should satisfy the following requirements:
Are members of the segment similar to each other in their product needs and wants and, at the same time, different from consumers in other segments?
Can marketers measure the segment?
Is the segment large enough to be profitable now and in the future?
Can marketing communications reach the segment?
Can the marketer adequately serve the needs of the segment?
If you are confident that the target segment is viable, a segment profile (description of a "typical" customer in that segment9 can be prepared. A segment profile might include customer demographics, location, lifestyle information, and a description of how frequently the customer buys the product.

Then choose the appropriate Targeting Strategy. A good targeting strategy is how finely tuned the target should be.


Targeting strategies
There are two types of targeting strategies: Undifferentiated and Differentiated.

An undifferentiated targeting strategy is one that appeals to a wide-spectrum of people. If successful, this type of operation can be very efficient, especially because production, marketing, research, and promotion costs benefit from economies of scale. It is cheaper to develop one product or one advertising campaign than to choose several targets and create separate products or messages for each. The company must be willing to bet that people have similar needs or differences among them that are trivial. A company that chooses a differentiated targeting strategy develops one or more products for each of several customer groups with different product needs. A differentiated strategy is called for when consumers are choosing among brands that are well known in which each has a distinctive image in the marketplace and in which it's possible to identify one or more segments that have distinct needs for different types of products. Differentiated marketing can also involve connecting ones products with different segments by communicating differently to appeal to those segments.

The number of serious competitors in the market is important. Markets may be dominated by one, two, a few or none of the players in that market. Entry into markets dominated by one or a few key players requires some form of competitive edge over them that can be used to secure a foothold. In some circumstances it may be that the existing players in the market have failed to move with changes in their markets and hence create opportunities for more innovative rivals.