---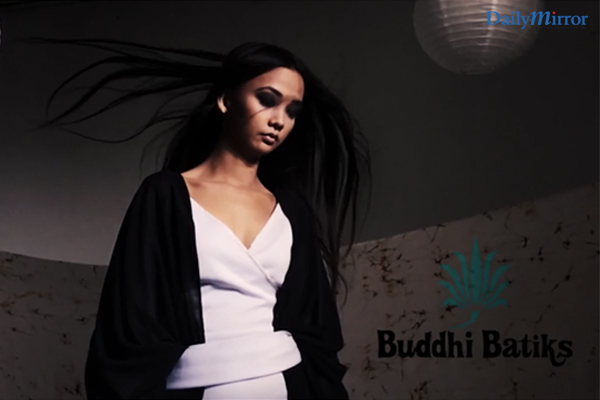 The Summer Season of Colombo Fashion Week in March 2017 saw the introduction of a new annual initiative called Fashion Films. This brought together two creative streams of fashion and films; Five talented film directors worked with fashion designers to represent their inspiration and ideas on films shot on smart phones. The films were then entered into a competition.
You're My Favorite's (YMF's) film for Buddhi Batiks , which captured Darshi Keerthisena's ideation won the competition. The theme of her collection was based on A Chinese Love Story, the film was largely based on a poem of the designers choice about a love lost, YMF used this as a base for creating the visuals for the film.
YMF is a multi faceted creative agency working in photography, film, art, production, art direction and advertising run by sibling duo Ryan and Jonathan Wijeratne. Between the two of them are two artists not bound by any medium, photographers, filmmakers, an avid drawer, an actor and a chef and are now reinforced by the addition of Abhishek Gunaratnam, an associate creative, who's previous work lists famed establishments.
Speaking to Ryan on doing CFW Fashion Films he said "Most of the time there's so much equipment to deal with, what was fun and challenging about this project was that all we could use was our phone. It's the first time we've shot something for work on a phone, in a way it's easier to be creative and abstract and tell a visual story because you don't have to worry or think about what camera to use or what lense is right for the shot."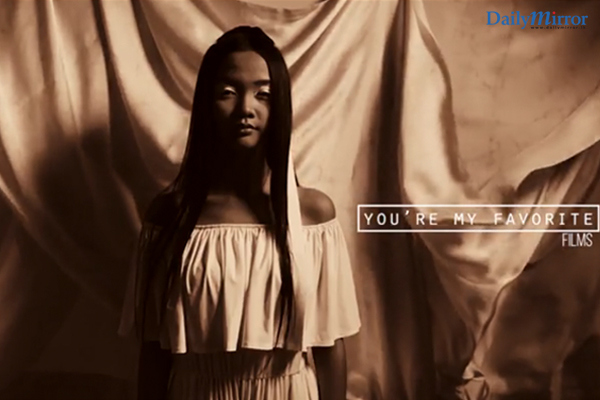 You're My Favourite collaborated with Darshi Keerthisena for Buddhi Batiks, Sharmila Ruberu for Meraki, Charini Suriyage and Amilani Perera. Jason Rajasinghe collaborated with Ajai for Conscience and Jaish Jayesinghe for 'Jai', Adhil Ghouse collaborated with Dimuthu Sahabandu and 'U' by Upeksha Hager and John Taylor with Catherine Rawson for The Old Railway to create the fashion films. The films were shown before each fashion designers segment. The directors collaborated with the designers to capture the designer's ideas into a film. This was a new introduction to strengthen their presentation and an interesting collaboration of two creative fields.
"Fashion has multiple levels of expression and film is one of the most important ones, CFW is an inclusive platform for related creative industries to collaborate and touch the creative process with different expressions. Hence these collaborations are healthy and constructive.In my quote include this at the end. I loved the work of all the film directors they created awesome work using a smartphone. Congratulations to all! There will be more in this space." Says Ajai V Singh, President and Founder of Colombo Fashion Week.
This year Colombo Fashion Week celebrated its 14th years since inception. A journey that started in 2003 has today revived the fashion design industry of Sri Lanka by impacting different aspect of the fashion design industry. 90% Sri Lankan designers that we see today are product of CFW system. CFW throughout the year works behind the scene on designer development program, fashion school programs, mentorship, retail development, fashion marketing and craft interaction.