---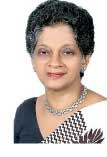 The globally anticipated and represented World Export Development Forum 2016 (WEDF 2016) begins in Colombo, Sri Lanka today.

This is the first time Sri Lanka is hosting an event of this stature, and the resulting export opportunities are expected to be hugely beneficial to the economic development of the country.
The forum facilitates international trade and provides a platform for open discussions on the most pressing trade issues and challenges faced across the world and especially in developing countries today.

The two-day event being held at the Bandaranaike Memorial International Conference Hall (BMICH) is themed 'Trade for Success: Connect, Compete, Change'.
This is the 16th edition of the conference annually organized by the International Trade Centre (ITC), and is co-hosted this year by the Ministry of Development Strategies and International Trade of Sri Lanka, through the Sri Lanka Export Development Board (EDB).
President Maithripala Sirisena, Prime Minister Ranil Wickremesinghe and Minister of Development and International Trade, Malik Samarawickrama will lead the line-up of high-profile speakers, which also includes Patricia Scotland – Secretary General of The Commonwealth Secretariat, Khurran Dastgir Khan – Pakistan's Minister of Commerce and many more.
A press statement by the organizers said 497 foreign participants and 320 local participants have registered for the event. Of a number of 51 speakers and moderators in total, 39 are international speakers.
Meanwhile, a total of 136 Sri Lankan companies have registered for the B2B meetings, with a total of 116 international buyers registered to participate.
Other events have also been organized parallel to the forum to showcase Sri Lanka's export capabilities and the country's rebranding as a logistics hub.

"Months of planning and organizing with the support of both the private and public sectors has reaped great benefits for the event already," EDB Chairperson and CEO Indira Malwatte stated.
"We have orchestrated an event for all stakeholders in trade, to participate, discuss, debate, recommend, initiate and execute strategies and plans that will open more markets and reveal new trade avenues that we can capitalize on."